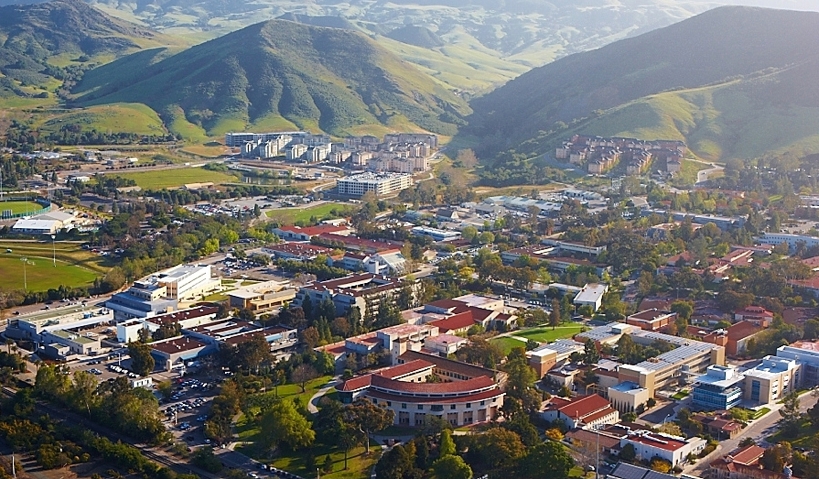 1. You hate school spirit.
Cal Poly offers a ton of intramural and club sports, including a NCAA division I football team and men's soccer team. The annual men's soccer game against Cal Poly's rivals UCSB Gauchos draws hundreds of fans showing their school pride in green and gold.
2. Internships bore you.
Cal Poly embraces a "learn by doing" motto, which also means there are plenty of internship and job opportunities offered to students. Cal Poly's job fair brings many big name companies like Apple and Amazon as well as local businesses to campus every quarter in order to help students network and find internship opportunities.
3. You don't care about going to a top public school.
According to U.S. News, Cal Poly is the number one ranked public school on the West coast. Every student at Cal Poly is proud to be going to such a prestigious school.
4. Parties are not your thing.
Cal Poly has over 30 fraternities and sororities. Greek life is a big part of campus culture which also means there's always a party to go to on the weekend or for any other big event or holiday.
5. Living in the happiest city in America doesn't interest you.
San Luis Obispo was named the happiest city in America and the third best place to live in America. SLO has also received other praise worthy awards such as the healthiest city in California. Cal Poly is full of happy and fit people, which sounds like a good combination to me.
6. The weather in California sucks.
Being able to go to the beach in the middle of winter or enjoy 70 degree weather all year around sometimes seems too good to be true. Californians have a lot to be thankful for.
7. Having animals all around campus sounds awful.
Cal Poly is a large agricultural and animal science school which means there are plenty of horses, cows, dogs, chickens and goats around campus. The best part is that there are always goats or dogs in front of the library to pet and hang out with around finals time.
---
---
Related Articles