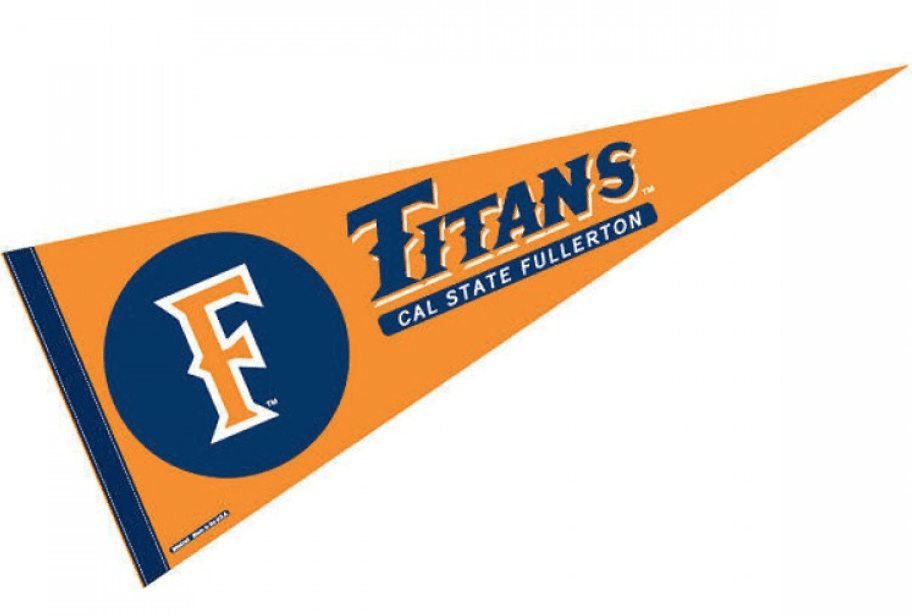 The most exciting time in a college student's life is when they start their academic year at a four-year university. You start to see yourself getting involved in your school. Once you get adjusted to your school, you start to know many things about it, like your resources and what social events are going to happen at your school. Here are seven ways you know you're a CSUF Titan.
1. CSUF Colors Have Taken Over Your Wardrobe
There are many colored sweatshirts and t-shirts to choose from in the Titan shop. Over the course of the years, you will find your closet looking blue and orange. Of course, this isn't a bad thing. It is a sign you are a true Titan!                                                                                             
2. The Line For Starbucks Is Out Of The Door
No matter which Starbucks you go to on campus, it will always be packed no matter what! This is because students rely on coffee from Starbucks to make them more productive during study sessions or when they are going to class. To avoid this issue, just order and pay something using the Starbucks app on your phone.
3. You Avoid Eye Contact With People Want You to Sign a Petition
Every time you are going to the Titan Student Union, ATM machine, and the Library, there are always people that are asking you to sign a petition. You might get annoyed because you have errands to run while these students keep persuading you, but you don't want to be rude. If this happens next time and if you are not interested, just say "I'm in a hurry".
4. Your Typical Wednesday Lunch Includes An Outdoor Concert
Every Wednesday afternoon there is a rock band on Titan walk. This is a good place to make friends because they have free delicious foods like pizza. So, come on and bring your friends with you because it is free!
5. Disneyland Is Your Regular Hangout Spot
The distance between CSUF and Disneyland is a 14-minute drive which it is why every Titian goes there. Just bring a pass with you because Disneyland never gets old. Make sure to bring snacks and food because the food is pretty expensive.
6. The Acronym "DTF" Has A Whole New Meaning To You
Downtown Fullerton is everyone's go-to area to have fun for students. There are many nice restaurants and bars to go to for an amazing social life. Keep in mind that you have to be 21 or over to go to the bars. Regardless, there are many fun things to do in Downtown Fullerton.
7. Your Baseball Team Is One Of The Best In The Country
CSUF's Baseball team has won four World Series and made the World Series 18 times. So, take advantage of it! There are a lot of college students that are dying to go to a school that has an outstanding sports program. So, when CSUF is playing at home, take your friends with you!
At the end of the day, every college has different characteristics specific to the school. CSUF has great places to go to as a Titan. There are many social events to go to such as Disneyland and Downtown Fullerton!
---
---
Related Articles