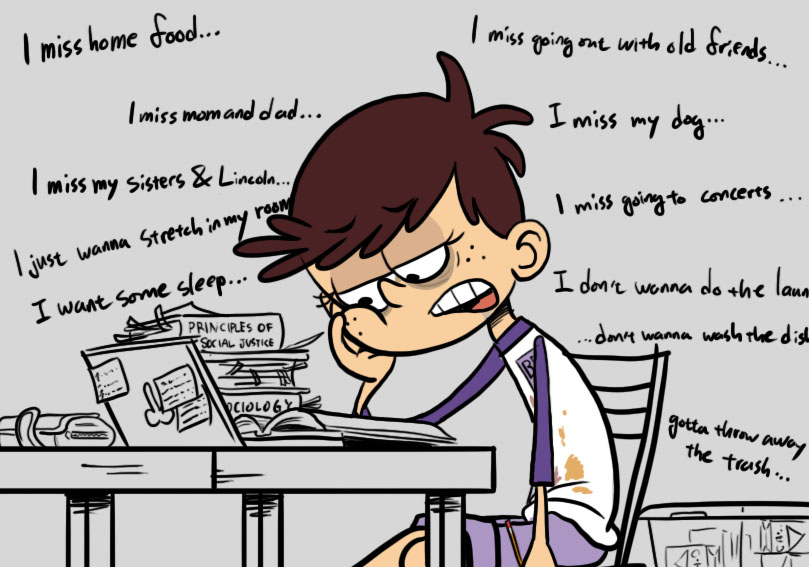 Goodbye high school, hello college! Once you get over the excitement of freedom for the first couple of weeks, you start to miss home. Feeling homesick as a freshman in college is normal because you are not used to living on your own. When you start college, you are going to go through a few changes. The start of change can be hard because of a lack of experience. However, you should embrace it, because the more you put yourself out there, the more you learn. Here are 5 tips to help with your homesickness.
1. Take Advantage Of Health Center
The beginning of college is the stage where everyone is homesick and stressed out because of new expectations from professors. This is normal because you are learning more about yourself and how to be an adult. CSUF encourages students to always go to the Health Center and see a therapist because therapists are able to relate with what students are going through. Another plus is that your tuition covers all of these services, so take advantage!
2. Talk To Your RA
RAs are not just there to make sure everyone is following the rules. They also help people just like mentors! They provide you with all ears, a shoulder to cry on, a pep talk, and give you good advice to help you get out of the homesick zone. They have been in your shoes before, so be open-minded.
3. Get Involved
When you are homesick, all you want to do is cry in bed and not go outside. If you are doing this, you must stop now! You need to go outside and meet new people. Check out all clubs on campus that you are interested in and sign up! This will give you an opportunity to meet new people and make new friends. Sure, there will be some people where you won't find a connection, but there will be some that you will find a connection with. So get involved!

4. Facetime Your Parents
You should plan to call/Facetime your parents 3-5 times a week. Hearing a familiar voice will make you feel better because you guys can keep each other updated. When you start talking to your parents, keep the conversation fun, new things that you've been doing, and your college experiences. Keeping in touch with your family is great, but you shouldn't do it on your free time because you have to learn how to survive in the real world.
5. Go Home At Least Once A Month
Sometimes, 3 day weekends are around the corner and it is a great time to go back home if your hometown is close to your college. Keep in touch with your friends when you're in town and hang out with them. You can also invite your parents to come to your dorm. If your friends are ever in town, hit them up and spend some time together.
At the end of the day, homesickness happens to everyone. If you open up to your RA and friends, most likely they can relate to how you feel. Once you are adjusted to college life and have some friends, you won't get homesick because they are the people that keep you company. Never be afraid to seek help!
---
---
Related Articles