Back to California Baptist University Blogs
Job for College Students at CBU
California Baptist University (CBU) is a private, Christian, liberal arts university in Riverside, California that was founded in 1950. This university provides several different types of programs and is home to over 15, 000 students. Along with providing amazing programs, CBU also has copious job opportunities for students who are looking to work and study at the same time. Here are 8 amazing job opportunities for students at CBU!
1) Student Worker Office Assistant!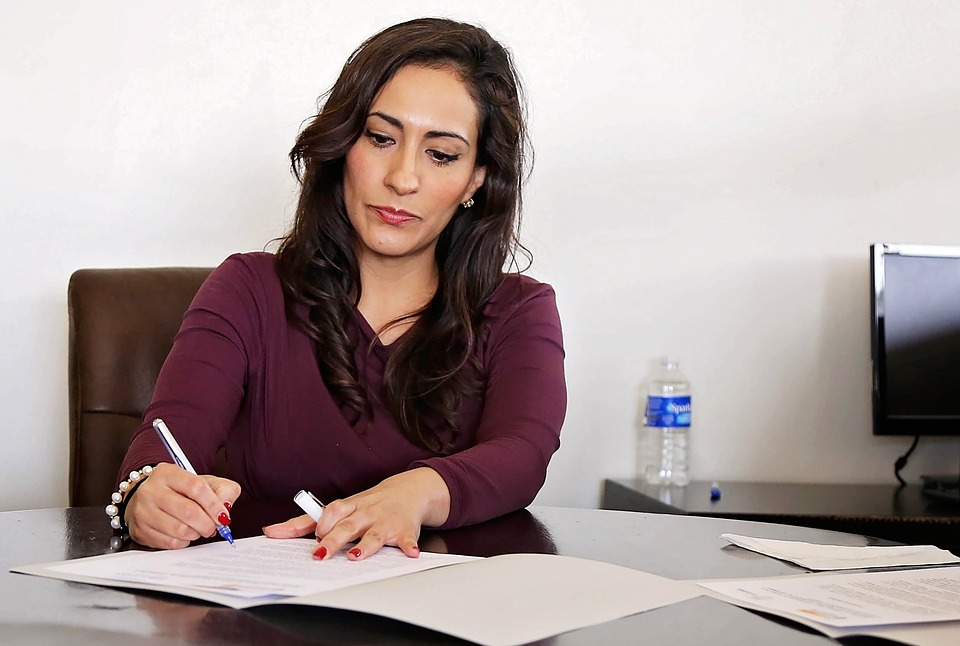 The Student office assistant at CBU is responsible for the duties primarily including data tracking, data entry, filing and correspondence with various clients via phone and e-mail. The Office Assistant will work within a team on projects assigned by the Director of Conferences and Events and the Administrative Assistant, including scheduling and coordinating on-campus events. So, if you feel like you have a friendly personality, reliability, organizational and communication skills, apply for this amazing job opportunity now!
2) Audio/Visual Tech Student Worker!
Are you really good with electronics and computers? Well, this job is just for you! The Student Worker is responsible for assisting with the filming and audio capture for videos pertaining to the Alternative Chapel Program (online chapel). Must have familiarity with using DSLR cameras for video and various audio/lighting equipment!
3) Ticketing Office Assistant!
Ticket office assistants are responsible for job duties ranging from ticket sellers, ticket operators, ticket scanners for both paid customers and student customers, and customer service liaisons. CBU also holds work special events on campus such as commencement, CBU concerts, or theater arts plays as needed. As a Ticket Office Assistant, the individuals are able to sign up for his or her shift based on the individual's availability. Workers are responsible for representing the University in a positive manner at all times, as they are often the first line of communication with visiting fans at our home athletic events!
4) Student Worker - College of Health Science!
The Student worker at CBU assists the Administrative Assistant & Coordinator of Student Transitions in a variety of tasks related to the position. The student acts as a receptionist and provides excellent customer service to students, staff, and other office visitors in need of assistance. Student workers manage printing services for other students and answers incoming calls for the appropriate individual/department within the university. So, if you are an organized, friendly, and efficient person, apply for this amazing job now!
5) ITS Student Worker!
The ITS Department at CBU is looking for student workers who have exceptional English written and verbal skills, and are motivated to learn. They must have good availability and can work 15-28 hours per week! As long as you have an understanding of the technical side of ITS, this is an amazing job opportunity to apply for immediately!
6) OPS Registrar Student Worker!
Do you need a job that will not give you too much stress? Well, this is the job for you! This job is an office support position at CBU that includes general duties such as data entry, filing, and photocopying/scanning. Position requires a high level of detail orientation and ability to maintain confidentiality.
7) Foods and Beverage Service!
CBU provides a wide selection of Food and Beverage Services with several different restaurants and numerous food options. Several of these restaurants hire students as chefs, cashiers, and servers. If you are just starting to work or want to gain experience, working in a food and beverage service is an amazing opportunity! It is also a great way to improve your customer service skills!


If you would like to have an online job, this is the opportunity for you! Take notes with OneClass and get paid while you are going to classes! When you take notes with OneClass, you not only earn but also get better at studying and focusing during lectures for your own classes! Become a note taker today! It is one of the best jobs a student could ask for!
---
Suggested Articles in California Baptist University