Back to California Baptist University Blogs
Restaurants and Cafes at or near CBU
California Baptist University is famous for offering its own dining solutions to its students. The food is hygienic, healthy and tasty just as the students prefer. Such food keeps them going until the rest of the day. Also, as university studies are very hard and demanding, students need a good dining environment. There, they can relax, have a good time with friends and enjoy tasty and healthy food. In this way, the university life becomes bearable and full of life. So, let us see some of the dining solutions within the university campus:
1. Alumni Dining Commons
Located in the heart of the university campus, this dining area is also a central residential eating place. The specialty of the dining areas lies in the fact that they offer the students and staff with all-you-care-to-eat food options. Also, they make very platter artfully attractive. At this dining area, there are a total of seven food outlets. They include a salad, home-made soup, make-your-own waffle, fresh fruit section, dessert, beverage, cereal, and ice-cream bar section.
2. Wanda's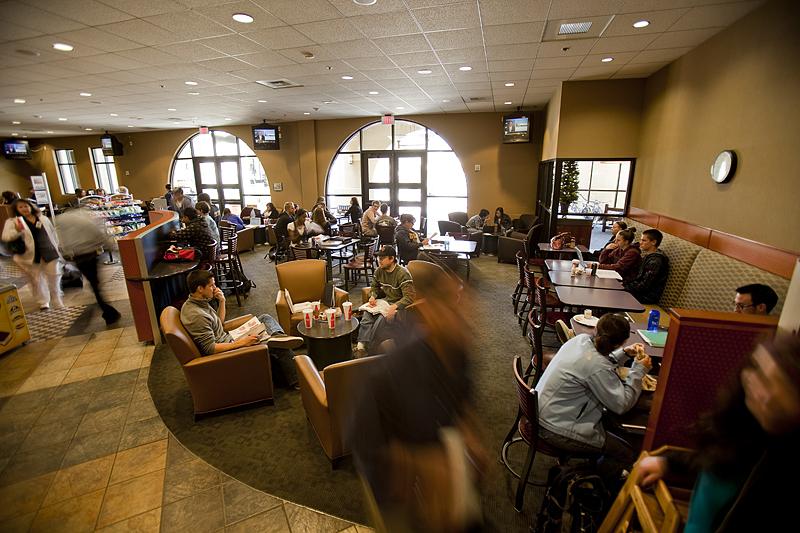 Among the students, faculty and the visitors, this is the most popular spot on the campus. This place has a great coffeehouse environment. Also, it is a perfect place for grabbing a quick or a refreshing beverage. Students and staff populate the place for many activities such as quiet reading or group discussions. In addition, Wanda's also allowed the students and staff to dine on their charming patio that oversees the great Stamp's Courtyard.
The special offerings of the place include home-made freshly brewed coffee, fresh baked items, smoothies, classic burgers, and snacks. Also, there is a wide variety of Mexican specials and made-to-order sandwiches.
3. Brisco's Café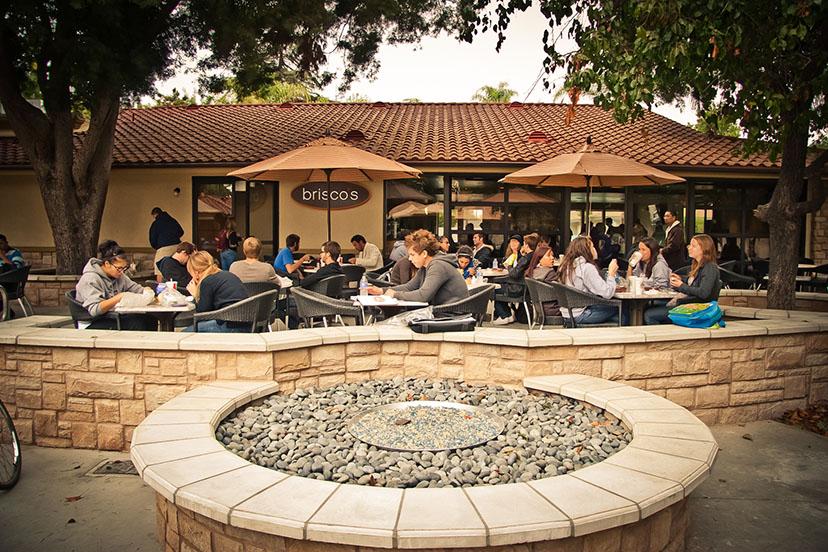 This café is an ideal place for friends' hangout and having a fun time together. The students can dine in the beautiful open-air environment in the comfortable chairs and couches in the patio. Those students who want to do a quiet study or catch a few headlines on TV can take inside seating. This café opens its doors in the regular university hours and offer great lunch items that are tasty and light. The menu of the café changes daily.
4. El Monte Grill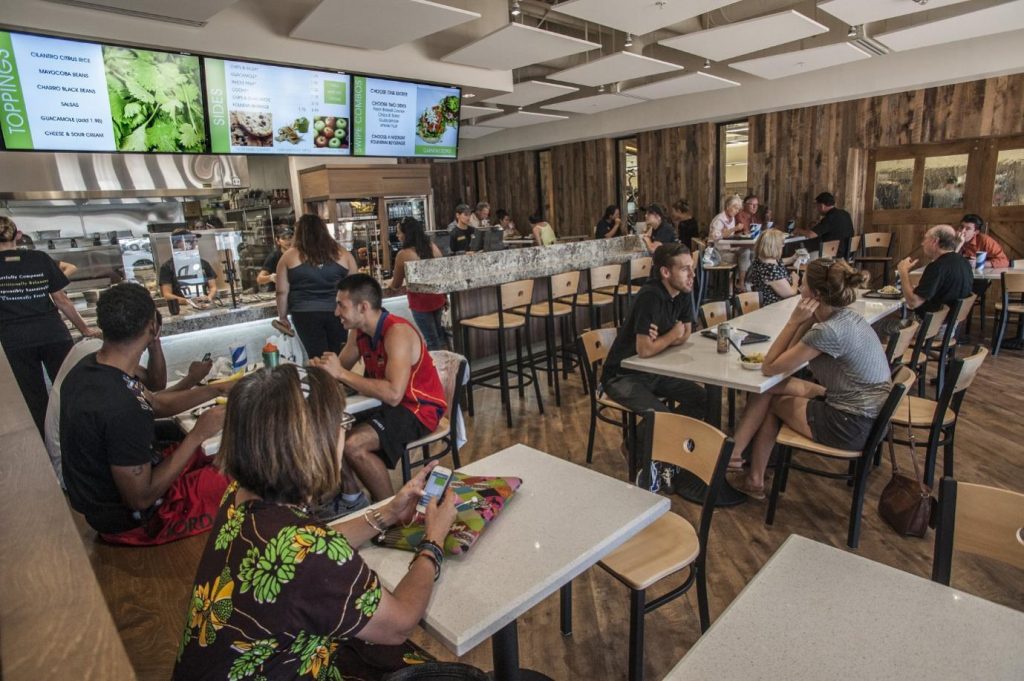 This dining area is present in the Lancer's Plaza and specializes in Mexican food. The place offers all the Mexican delights such as burritos, tacos, and salads. Also, what makes the Mexican food really tasty is the garnishing of salsa and guacamole on its top.
5. Foodology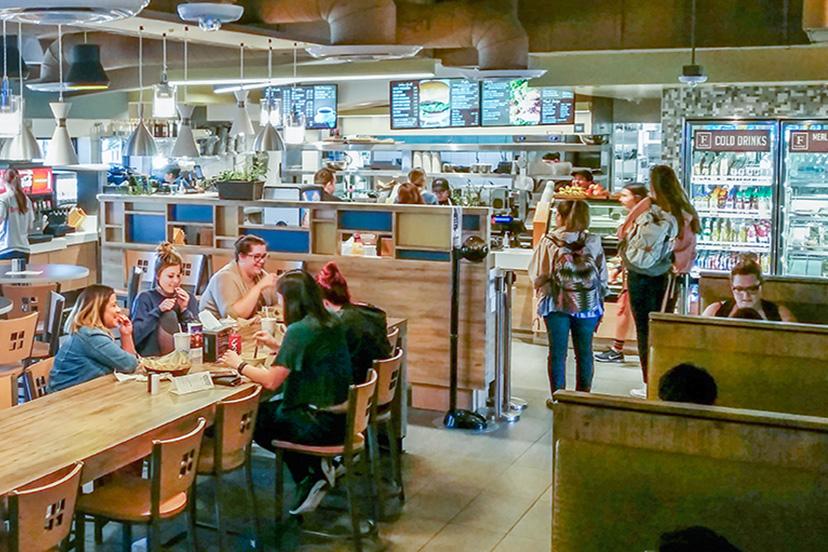 In the field of fresh produce, this dining place takes a new approach. With the need for little processing and simple ingredients, this place prepares homemade dressing, sauces, and spreads. Thus, without compromising on taste and flavors, these sauces and dressings are nutritious and healthy.
For those students who are in a hurry, homemade sandwiches in the display cooler are for them to grab.
6. Wang Cho Korean BBQ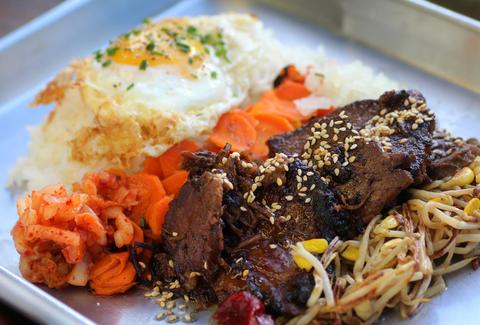 Situated at the Riverside Plaza, this restaurant offers tasty BBQ dishes that are light and healthy. It's Angus Beef Brisket, and marinated Beef boneless and California Roll is among the specialty dishes.
7. Field House Restaurant and bar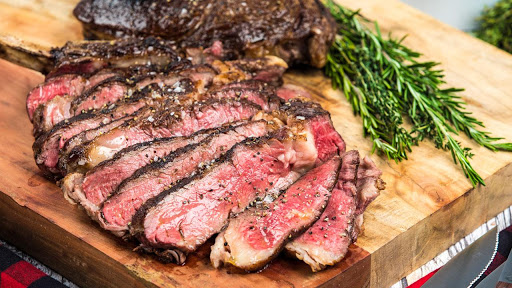 Students who crave for a meal in a refreshing and relaxing environment can head for this restaurant. The place offers the best quality steaks, burgers, rustic pizzas, and fresh salads. The bar also offers the finest quality home-made cocktails and huge varieties in wine. Thus, a group of friends who want to share a good drink and give toasts to one another can visit this place at all times.
Thus, with these dining solutions on the university campus, the students will enjoy their time. It is because these places satiate their hunger and offer a good environment to study, relax and enjoy with friends.

---
Suggested Articles in California Baptist University