Back to California Lutheran University Blogs
Job Opportunities for students at California Lutheran University
California Lutheran University (CLU) is a private, liberal arts university located in Thousand Oaks, California which was founded and established in 1959. The university is home to over 5000 students and provides wonderful programs for all students! Along with the amazing programs at CLU, the university also has amazing job opportunities for students looking to work and study at the same time! Here are 7 wonderful job opportunities for students at CLU!
1) Foods and Beverage Service
CLU provides a wide selection of Food and Beverage Services with several different restaurants and numerous food options. Several of these restaurants hire students as chefs, cashiers, and servers. If you are just starting to work or want to gain experience, working in a food and beverage service is an amazing opportunity! It is also a great way to improve your customer service skills!
2) CLU Bookstore
The CLU bookstore is an on-campus store that is available for all students. This bookstore hires students as cashiers and assistants from the start of term to the end of a term. Students are required to organize shelves, help students, and create a friendly and helpful environment for all customers!
3) Student LifeGuard
Do you love to swim? This job is just for you! CLU has a designed a wonderful recreational pool for students. The Student lifeguard is responsible for knowing all safety guidelines and can properly execute emergency protocols, complete all accident and incident reports correctly, maintain the safety of patrons in and around the pool, and greets all customers as they enter the pool deck!
4) CLU Library Cleric
Do you love reading books? Well, this job is just for you! The CLU library provides amazing jobs for students, specifically becoming a Library Clerical. A Library clerical or assistant help librarians by sorting and shelving books and other resource materials. They also help patrons locate what they seek and help other students! The CLU library hires about 5-10 clerical every semester. Make sure to apply for this job if you would love to work on-campus!
5) Student Receptionist!
At most universities, a front office is quite common which requires receptionists who can help other people with information about the university as well as, direct them to specific places or people. The CLU offices hire students to work as receptionists and assist the faculty members and other people. So, a receptionist is a perfect job for a student who is organized, helpful, and loves to interact with other people!
6) CLU Web Design
Are you a creative and artistic student? Do you love web designing? Well, this job is for you! The CLU is always looking for creative students who are interested in web designing for the official California Lutheran University website. CLU hires 5-10 students during the beginning of the semester to improve their website and improve its functions!
7) OneClass Note Taker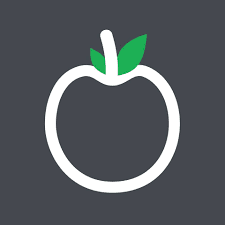 If you would like to have an online job, this is the opportunity for you! Take notes with OneClass and get paid while you are going to classes! When you take notes with OneClass, you not only earn but also get better at studying and focusing during lectures for your own classes! Become a note taker today! It is one of the best jobs a student could ask for!
---
Suggested Articles in California Lutheran University