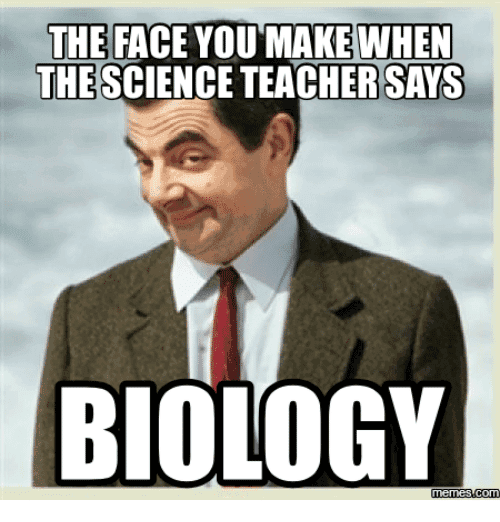 Biology is hard class and includes a lot of reading and memorization that's why very few students like this class. It is also a hard class because it is very detailed. Because of these, it requires the student to study very hard and it is important to have a professor that genuinely care and makes the class fun. Here is a list of some of the best Biology professor at CSUN.
1. Dr. Terri Richardson
Dr. Richardson will be teaching BIOL 101 and she is also the advisor for biology majors and pre-med students at CSUN so you can expect that she is knowledgeable on what she is doing. She might sound intimidating at first but she is actually very nice and is always willing to help. Her tests are based on her powerpoint slides and explains the class clearly.
2. Dr. Cristian Ruiz Rueda
Prof. Ruiz will be teaching BIOL 431, both the lecture and the lab. He is a very nice professor. The way he lectures is very clear and repeats the material for anyone whois confuse. He also ask the class every now and then if anyone has a question since he is aware that the class is hard. He gives quiz every week and 2 homework for the entire semester. He is also available outside the class. You can go to his office hours and if you have class on those specific time, you can send him an email and he will arrange a different time with you.
3. Prof. David Bermudes
Prof. Bermudes will be teaching BIOL 410 both lecture and lab, BIOL 495, and BIOL 696. He is a very approachable professor and willing to help his students. His tests are hard so make sure to study the material few days before the test and read the book. His class includes a lot of memorizing so stay on top of it.
4. Prof. Daniel Odom
Prof. Odom will be teaching BIOL 281 and BIOL 360. He is a great professor and spends time to help his students outside the class. His class is hard in general and students are expected to read the book and do their homework. His tests are hard as well but he holds study sessions before the test day and even on a weekend. His lectures are also very detailed so it s recommended to know each chapter's detail.
5. Prof. Joshua Cohen
Prof. Cohen will be teaching BIOL 211, BIOL 212, and BIOL 322. He is a new professor and only few students have taken him but his lectures are based on the Powerpoint slides and his lectures are uploaded online so you can watch it again. His Powerpoint slides can also be printed if you want to take notes from it.
For BIOL 212, his class will be online. This means that the class won't meet in classroom and most likely all works will be done and submitted online.
These professors teaches different class each semester. The classes included here are the classes they will be teaching on Spring 2018. Some of them also conducts their own research lab. If you are interested you can search their name here. All informations about their class and research studies will be included in that website.
A little side note, Biology classes in CSUN requires iPad since books are online and the classes uses an app for its online quizzes and midterm. This app only works properly on an Apple product.
---
---
Related Articles