Back to California State University-Northridge Blogs
5 Interesting Facts About CSUN's History
Most of college universities in and out of the country have its own history and it could be very interesting on how this universities starts from being a small university to globally known.
CSUN
has its own unique history and hardships that not every Matador students know. Below are some interesting facts about the history of
CSUN
so you can get to know more about your university.
1. CSUN opened in 1958
Before 1958, the land where
CSUN
was built was supposed to be the campus of California State University, Los Angeles but Valley leaders decided to call it San Fernando Valley College which is now known as
CSUN
with matador as its mascot. In 1958,
CSUN
has a student population of 2,525 with its first university president,  Ralph Prator. The tuition fee each semester only cost $29.
2. Completed it's first building in 1960
In 1960,
CSUN
finished building its Speech-Drama and Fine Arts building. Four years later Sierra Hall, Physical Education Building, Administration Building and Engineering Building was completed and it's student population reach 12,690. Today, these buildings are named differently except for Sierra Hall which still has its original name.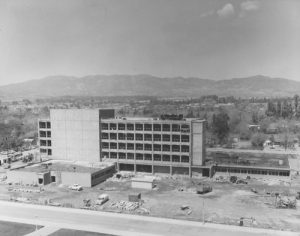 In February 1971, the university was hit by an earthquake in the valley damaging some of its buildings. Then in June 1971, San Fernando Valley College changed it's name as
California State University, Northridge
. It's logo was also made and still used till this very day. Also, the matador mascot is still being used till this day.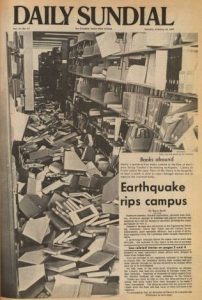 4. Oviatt Library was built in 1973
2 years after being hit by an earthquake,
CSUN
keeps building and expanding its university and created the Oviatt Library which is open till this day and
CSUN
staff continues to expand the library to be more helpful for it's student. The library is named after
CSUN
's former dean, Delmar T. Oviatt.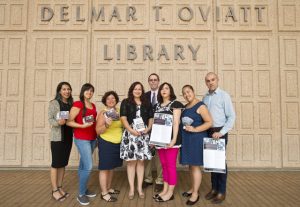 5. Had its first international student in 1981
In 1981,
CSUN
accepted its first international student from China. Later on,
CSUN
's exchanged student grew and starts accepting students from schools in Japan, Netherlands, South Korea, Ukraine, Brazil and Taiwan. Now,
CSUN
has is accepting international student from about 100 country.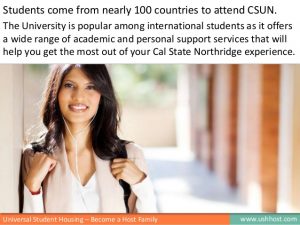 Those are 5 interesting history facts about
CSUN
. If you want to know more check this
page
.
CSUN
offers you a timeline of its history from when it was built up to the present. It is important to know more about the university you are attending so make sure to take it out. It is better to be updated about new things about CSUN but its history is what makes it what it is today.
---
Suggested Articles in California State University-Northridge