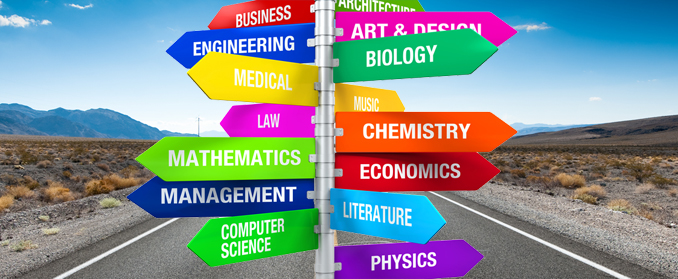 When applying to universities it is important to know what major you want and to do your research about it. CSUN offers 135 major and not everyone knows what are all these majors. Students only know majors that are related to their own major or their interest. Sometimes students also have same interests and decides to apply with same majors. This is how impacted majors happen. Impacted majors are the majors that a lot of student applies to but there are only limited space. Here is some of CSUN's impacted major:
CSUN offers B.S and M.S in accounting. At first, CSUN will only give you a pre-accountancy major until you reach your upper division classes and have a grade better than "C" then they will grant you a major in accounting.
Obtaining Accounting degree from CSUN will allow you to become a Certified Public Accountant and your career may be in the field of auditing tax, finance and can even allow you to work on government or private industry.
2. Biology
CSUN offers 6 types of Biology major. One of them is a B.A in biology where the student will study and take classes about general biology. The 5 other choices are B.S in Microbiology, Cell and Molecular Biology, Ecology and Evolutionary Biology, Biotechnology, and Marine Biology. Each of these choices for B.S in Biology has it's own specific branch of biology.
One of the reason why CSUN's biology major is impacted because of the large amount of pre-med students who are planning to go to medical school in the future.
CSUN's finance major also offers three choices, a B.S in financial analysis, financial planning, and insurance. Since this is also an impacted major CSUN enroll its students as pre-finance and they become a finance major when they finish at least 60 units in CSUN with a cumulative GPA of 2.6 or higher. Pre-finance major students also needs to gain a grade of "C" or better on Fin 303 course.
CSUN's kinesiology major offers 5 choices and each are B.S in Kinesiology. The choices the students have are Exercise Science, Dance, Sports Studies, Applies Fitness and Active Lifestyle Development, and Physical Education.
Kinesiology is basically the study of human movement which allows kinesiology graduates to work as fitness trainer or work in a health clinic that offers physical therapy and such.
CSUN has a great music department and anything related to performing arts. The university offers 3 types of Music B.A and 7 types of music B.M. Where B.A means bachelors of art and B.M means bachelor of music. Although many students are getting accepted in this major everyone needs to audition to get the chance of being part of the program. 
CSUN's psychology department offers Psychology B.A and Psychology Honors B.A. Students in Psychology: Honors shows an academic excellence in their classes and gets involved in advanced-level coursework of psychology department.
Psychology majors can either go to graduate school and become a psychologist. If not, they can also be counselors in schools or work in mental health clinics. It is really up to the student's career plan.
CSUN offers a B.S in radiological science where once the students graduate they are on their way to be a practitioners to work with doctors and patients.  The students can also work as the person who does the X-ray in clinics and hospitals. For students to be able to successfully pass this major they are expected to get a grade of "C" or better in all of their classes.
Those are few of CSUN's impacted majors. If you want to see what other majors does CSUN offers you can check here. Aside from about 135 majors that CSUN offer they also offer minors which you can check here. If you are planning to apply on CSUN impacted major make sure to work your best since you are competing with hundreds of students in a few spots.
---
---
Related Articles