Back to California State University-Northridge Blogs
5 Twitter Accounts Every CSUN Student Should Follow
In today generation everything is find online and students learn more information by reading online than reading books, newspapers or magazine.
CSUN
made sure to connect to its students by making different twitter account that is run by professionals. These twitter accounts are made based on different interest that they can offer to the students. Here are some of twitter account that would be helpful for
CSUN
students.
1. @csunorthridge
This is
CSUN
's official account and this where general informations are shared. This account tweets every thing about
CSUN
from scholarship opportunities to things that
CSUN
staff and student accomplish. It tweets about everything that
CSUN
staff and students should be proud of. It also tweets about
CSUN
's future plan for the campus and reminders of campus events. Anything you need to know about
CSUN
is here.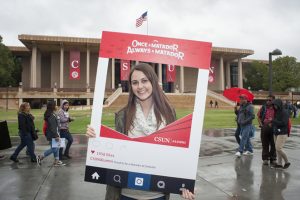 2. @OviattLibrary
This account is specific for
CSUN
's library. They tweets about the new things in the library since
CSUN
is working on some things around the library. They also shares library hours if there are changes during finals week. If they have announcement they share it here. Maybe if you need help about something that concerns the library you can message them from here.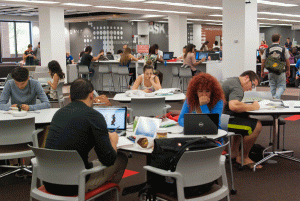 3. @CSUNCareerCtr
This twitter account is here to help
CSUN
students when it comes to finding for jobs and building their career. They offer workshops and events on campus when it comes to building up your resume, applying for a job and getting ready for a job interview. They can't do this online but by following them on twitter you can get the chance to know what workshop session they have coming up. By following them, you will get to know the date and location of the event as well.

4. @dailysundial
This account has all the news about the campus and everything happening around it. It is run by
CSUN
students who is part of The Sundial in
CSUN
who publishes newspaper in
CSUN
. Aside from the news about the campus they also share news about politics and other things just like a regular newspaper company. If you want to be part of them you can check their newspapers around
CSUN
or follow their twitter account to get connected with them.

5. @VPACatCSUN
The Valley Performing Art Center or also known as VPAC is located in
CSUN
. VPAC host many types of events and have different types of artist come there and perform. They even have musicals sometimes. If you want to know what's coming up in VPAC you can follow them on their twitter account where there is a link attached for their main website if you decided to go on some of it's events. [caption id="attachment_40033" align="aligncenter" width="500"]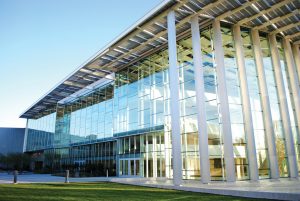 Andres Aguila / Daily Sundial[/caption] Take note that there are other twitter account that is not mentioned here. There is also twitter account for each sports you can find in
CSUN.
 Even clubs and organization have twitter accounts to better connect with its members and other students.
---
Suggested Articles in California State University-Northridge