Back to California State University-Northridge Blogs
Top 10 Professors at CSU Northridge
Professors play a big role to college students academic. They can make or break the student's courage to study for the class. This is why it is important to find the best professor for the class you are taking. Here are ten of CSUN's top professor and will make a hard class an easy and fun class.
1. Lucy Parker
Rating: 100% Department: Computer Science
Courses Taught:
Comp 100 -
Learn more
Student Reviews:
"The nicest professor I have ever taken. She really wants her students to succeed. Homework is manageable and she lets you do it in class. She explains things really well and is very sympathetic towards her students. She gave so much extra credit, I don't understand how someone can get below an A in this class. Seriously, take her!" "Fantastic professor. She gives extra credit, which can really boost your grade up. The Microsoft office assignments could get a bit annoying and tedious as they show up about twice a week, but nothing too bad and she helps when there are issues. Kind and funny." "Best comp 100 teacher. Easy A just do your work. You can just show up for quizzes"
2. David Berkowitz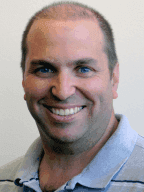 Ratings: 95% Department: Developmental Mathematics
Course Taught:
Phys100A -
Learn More
Phys100B -
Learn More
Phys220B -
Learn More
Math102 -
Learn More
Math 103 -
Learn More
Math 140 -
Learn More
Math255A -
Learn More
Math255B -
Learn More
Math341 -
Learn More
Student Review:
"I promise youll be happy you took stats with this hilarious man! No doubt the greatest and most compassionate math teacher Ive ever had. I went from struggling with math to having a breakthrough: actually understanding the material. Who knew that I would actually look forward to class! Hes easy to follow and keeps you engaged! Highly recommended" "Professor Berkowitz is hilarious! Youll enjoy sitting down and hearing him lecture. Although its tempting to skip class, DONT! Offers extra credit for perfect attendance. Tests are difficult but study well and you should be fine. He curves entire grade, you should pass with enough effort." "He is an amazing math professor! Explains the material thoroughly and really cares about his students. Attend class, pay attention, do the homeworks and you will for sure receive an A. I would take his classes in a heart beat!!"
3. Scott Plunkett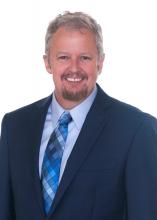 Ratings: 100% Department: Psychology
Course Taught:
PSY 692A -
Learn More
PSY 660 -
Learn More
PSY 581 -
Learn More
PSY 460 -
Learn More
PSY 321/L -
Learn More
PSY 301 -
Learn More
PSY 150 -
Learn More
Student Review:
"I have never enjoyed an 8am lecture more. Plunkett is not only great in his execution of information, but he might be one of the greatest people Ive ever encountered. His personality is amazing and he is such a kind man. In all my 4 years, his class was my favorite. Best dude ever Ill miss him a lot" "A couple of professors at CSUN lived up to what I always imagined a teacher could and should be. He is one of them. If I had teachers like this when I was younger I might not be in prison right now. All kidding aside, he is funny, down to earth, astonishingly smart, and humble. He makes himself available to all of his students. Take this teacher!" "This professor is super busy, but he tries to make time to meet with students. If you need anything from him with a deadline (help on an assignment), ask early, he might get to you late, close to the deadline. His lectures are straightforward and he makes it interesting. Posts feedback late (still waiting on feedback from assignment from October)."
4. Gagik Melikyan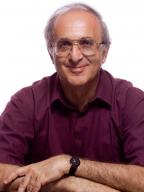 Ratings: 100% Department: Chemistry
Course Taught:
Chemistry 103 -
Learn More
Chemistry 235 -
Learn More
Chemistry 333 -
Learn More
Chemistry 334 -
Learn More
Student Review:
"Honestly would of not passed if it wasnt for Melikyan. He simplies O chem. Dont get me wrong O chem is tough and I hate it but he is fair with his grading. Definitely do the problems in the book and youll be fine" "The BEST Organic Professor you can have in the whole University. His notes are CRYSTAL CLEAR, he will not test on anything else besides the lecture and also do some of the homework problems assigned, that will help. Ochem II is tough but with perseverance you can get an A. I HIGHLY RECOMMEND Melikyan and with him, you will definitely succeed." "I have a HUGE respect for this professor. He knows everything about organic chemistry, granted, he is a hard professor and the tests are hard, but all you need to do is ask questions if you don't understand something! He's super helpful during his office hours! DO ALL OF THE HW PROBLEMS ASSIGNED GUARANTEE A B IN THE CLASS!"
5. Robyn Parks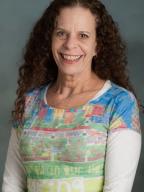 Ratings: 88% Department: Health Sciences
Course Taught:
HSCI131 -
Learn More
HSCI231 -
Learn More
HSCI345 -
Learn More
Student Review:
"Blew a condom into a balloon and popped it spraying stuff you shouldn't use with condoms, ymmv. At least for her intro class it's very relaxed and doable. Really tries to connect with students and asks students how they should be graded besides mc and essays. Relates a lot of class to her experiences and stories. A lot of ec. Good fun prof for ge" "show up to class, either take notes or take pictures of the powerpoints because they will help you with the exams. shes super chill and funny, doesnt post anything on canvas and her assistant wasnt any help. she does lecture about important topics and makes it realistic/ relatable to the students. if she isnt clear just go talk to her!!" "Robyn really cares for you and wants to see you actually learning. However, the lectures are mostly all powerpoint and you have to study off those notes or the book. 1 paper and 3 tests (that includes the final). There are a lot of chances to get extra credit, just ask :) If you can keep on top of the lectures, you'll be fine!"
6. Tom Hogen-Esch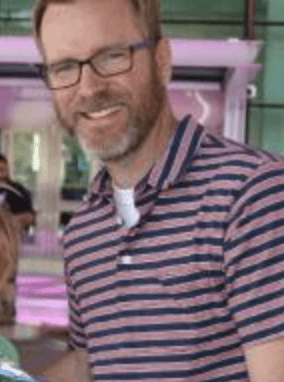 Ratings: 90% Department: Political Science
Course Taught:
Pols155 -
Learn More
Pols197 -
Learn More
Pols355 -
Learn More
Pols403 -
Learn More
Pols404 -
Learn More
Student Review:
"An amazing prof! Lectures are always interesting and fun and I learned a lot of things about the govt that was never taught in high school. The tests can be very difficult if you don't attend all the lectures and/or if you don't read the book. I didn't read as much as I should've and that's what ended up hurting me as I took the tests. Take him!" "You get the book and take a semester to read it. No meetings online/class for this course. 2 weeks before final he emails you a clear guideline of what topic to expect for the short essays. You are also allowed one page (double spaced) of notes. final was 3 short essays and 40 multiple questions. Just read the book it is not hard. Fair grader." "He makes political science so interesting and has a unique teaching style. His tests a a bit difficult, but he gives you all of the resources you need and cares about helping you. I totally recommend his class, you will definitely get to hear some cool stories from him. He will also keep you entertained with what he calls, edutainment."
7. Peter Marston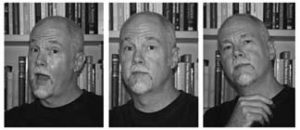 Ratings: 100% Department: Communication Studies
Course Taught:
Coms151 -
Learn More
Coms327 -
Learn More
Coms404 -
Learn More
Student Review:
"One of the best professors you'll ever take. He helps you learn not just the course material but how to think. He is inspirational and challenges your views so that you can consider everything rather than just your point of view. Doesn't frown upon anyones opinion. High recommended." "The funniest Professors to date. The only Professor I felt generally cares about my well being and education. Also one of the Professors I learned the most from. BUY all the reading materials. You'll need it for pop quizzes, midterms and final. the 2 midterms and 1 final is open book and notes. TAKE GOOD NOTES. A lot of reading. ASK QUESTIONS" "By far the most amazing Prof. you will take. You have reading assigned almost every class but its usually 2 pages. Gives a quiz almost every other week but they are extremely easy. A paper due almost every weeks, but only two pages. Just show up to class and don't be a mouth breathing slack job and you're GOOD!"
8. James Craine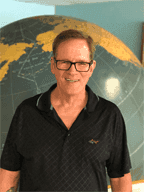 Ratings: 100% Department: Geography and Environmental Studies
Course Taught:
Geog150 -
Learn More
Geog301 -
Learn More
Geog321 -
Learn More
Geog326 -
Learn More
Student Review:
"By far the easiest professor I have ever taken! Professor Craine is very relaxed and laid back. His lectures consist of slideshows from his personal trips. He gives "kahoot" quizzes at the end of lecture and allows the class to work together. He gave 4 essays and no final was administered. Easy A!!" "One of my favorite professors ever! By attending all the lectures and doing the online homework will get you a good grade in the class! he's very straight forward and all you have to do is make an effort" "Craine is one of the best professor out in campus. Very lay back professor, gives a lot of assignments but very essay to do, also give a lot of extra credit points. He never wants to see his students fail. Easy class , recommend taking him."
9. Maria Turnmeyer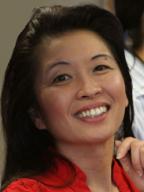 Ratings: 100% Department: Asian American Studies
Course Taught:
AAS113A -
Learn more
AAS 151 -
Learn more
AAS220 -
Learn more
AAS321 -
Learn more
AAS420 -
Learn more
Student Review:
"Maria Turnmeyer is not like any other Prof. Her syllabus is clear and she is not the one that is by the book. Skipping class is not a good idea unless you cannot make it for real. She gives good feedback and her lectures are very enjoyable. Make sure you write a lot of notes and read. I would definitely take her class again!" "Prof T. truly cares for her students, and is there to help (in person, or via email). She keeps her word, (if she says, "a possible quiz" don't ignore) and treats everyone equally. Very energetic, always cheerful. Take her assignments/papers seriously. If you want an 'A', do not procrastinate, work hard, and most importantly ask for help/feedback." "BEST TEACHER CARES ALOT ABOUT HER STUDENT AND TRYS HARD TO KEEP THEM FROM FAILING"
10. Aram Khachatourians

Ratings: 100% Department: Engineering and Computer Science
Course Taught:
ME186 -
Learn more
ME209 -
Learn more
ME286 -
Learn more
ME309 -
Learn more
ME330 -
Learn more
ME386 -
Learn more
ME434 -
Learn more
Student Review:
"Class was really easy. Make sure to come to class and take notes. Quizzes are similar to lectures so make sure to take good notes and you can use your notes during quizzes. Homework was not too bad and there is only one midterm and a final. He did not teach sub routine, he'll explain why. Very funny and great dude" "Provides students with the information and skills needed for entering industry. This class can be a bottleneck in the ME course schedule, but this professor really makes sure you leave class with the knowledge for other courses in the ME department." "Great class. You will truly learn about FEA and be able to use it in industry."
Notable research per faculty at CSU, Northridge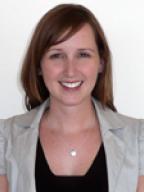 Faculty: Psychology
Dr. Malmberg focuses her research about autism. She studies behaviors of children with autism and their family members. One of her research goal is to help and educate the family members how to deal with stress and behaviors related to autism.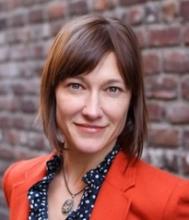 Faculty: Biology
Dr. Van Buskirk conducts research about sleep in humans. She's studying the origin and function of sleep. To be able to reach this goal she uses the nematode, C. 
elegans 
in her lab for her further studies. Her lab recently shows that when C. 
elegans 
are exposed to different types of stress such as heat and alcohol they tend to sleep.
3. Research Project by Aziz Boulesbaa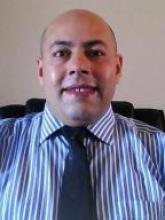 Faculty: Chemistry
Dr. Boulesbaa's research lab focuses on destroying cancer cells. His lab's main goal is the destruction of cancer cell in DNA molecular level with the use nanoparticles. Nanoparticles is use in photo thermal therapy and absorbs laser that allows it to increase and temperature which is then use to burn the cancer cells close by.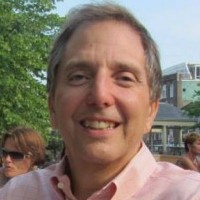 Faculty: Computer Science
Dr. Lorentz's research studies game programming. He is currently programming games which he called invader, wanderer and wanderer(!). He also encourage students to join his research.
5. Research Project by Dr. Rick Talbott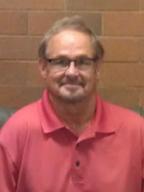 Faculty: Religious Studies
Dr. Talbott's research is to understand the New Testament Gospels and how social moral and oral culture affects the gospel. He also studies the Ancient Mediterranean religious rituals. Together with this he is also writing a book. With the help of CSUN's top professors students will now have an easy time with their class but it is also important for students to remember that they need to meet the professor half way. No matter how good a professor is, if the student is not studying or trying to pass the class the professor can't help you.
---
Suggested Articles in California State University-Northridge