Back to Cape Breton University Blogs
Top 10 Library Resources at Cape Breton University
The
Cape Breton University (CBU)
is considered as one of the best young universities in Canada due to the wide array of programs it offers. The services offered by the university is top notch and one of such services is the library. Here are the top services available at the CBU library.
1. Borrowing materials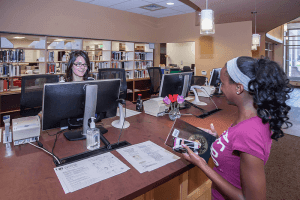 Students of CBU have borrowing privileges at the university library. The university has a wide array of books and other educational materials that students can borrow for their academic work and they can also renew it accordingly.
2. Book a study room
Students can book study rooms at the library either in person or online via the official website. The library has rooms that can accommodate more than 4 people and booking can be done either immediately or in advance.
3. Interlibrary loan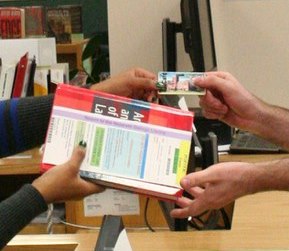 The interlibrary loan service at CBU library allows students to borrow books and articles that are not available at the library but are available at other libraries across Canada and Internationally. It takes roughly 3-5 working days to get requested books.
4. Wi-Fi Access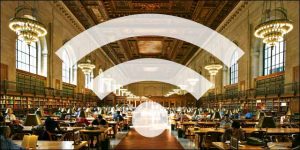 Students of the university have access to the library's internet service and they can be connected either using the library computer or personal computers.
5. Library computers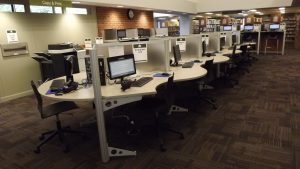 The CBU library has a library workstation, with computers having software such as SPSS which would help students with their academic research and assignments. The workstation is available at all times, providing no instruction sessions are happening.
6. Printing, Photocopying, and Scanning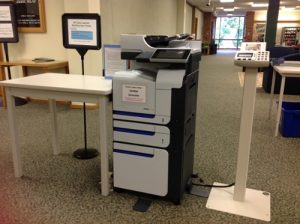 The Library has four printers/photocopiers/scanners available for students who possess valid myCBUcard. However, students are required to have funds in their account before making use of this service.
7. Research and reference services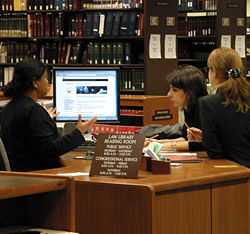 The library has liaison officers who are available to provide research assistance in-person at the Research Assistance Desk, via phone, email, or Novanet chat. The library staff can also help students in creating a course guide which would help them find resources needed for their course assignments.
8. Off-campus login

The university library's official website can be accessed by students that reside off campus. Accessing the library online would allow students to have access to some of the services offered such as borrowing, and renewing books.
9. Database
CBU library has a large database composed of several books, journals, eBooks, media equipment, and other educational resources. Students can search the database alphabetically, by subject, and by vendors.
10. Distance Students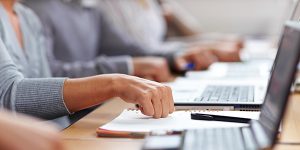 The university library allows their distance students to access online resources using their email and email password. The distance learning students can also ask the library's liaison officers to help out with their research and assignments.
Top 5 Libraries at Cape Breton University
1. Cape Breton University Library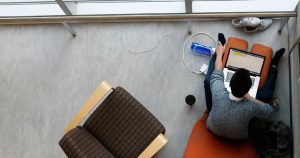 This is the university's main library. It houses a large collection of books, journals, media, and other educational materials. Students can make use of the different resources made available by the university library.
2. Cape Breton Regional Library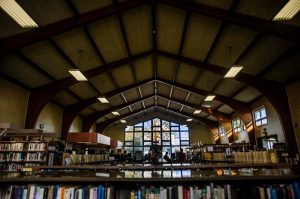 This library has a large catalog of eBooks, books, journals, and audiobooks and students of CBU can make use of the resources available there. The university provides quality collections, cultural resources, programs and services for all users.
3. Halifax Central Library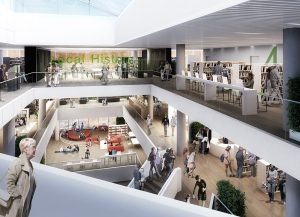 This library in Nova Scotia offers numerous service that students of CBU can make use of. Students can borrow books, make use of eBooks, books study rooms, and make use of the media studio.
4. Nova Scotia Provincial Library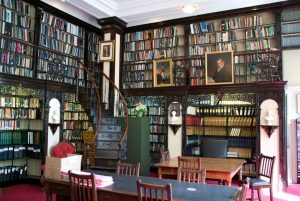 The provincial public library allows students to borrow and renew books, download eBooks and journals, make use of study rooms, and media equipment. Students can also enjoy computer access.
5. South Shore Public Library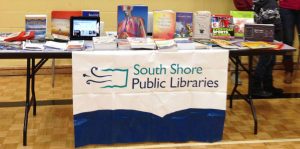 By getting a library card, students of CBU can make use of the numerous educational materials available at this library. The library shares a robust collection and innovative technology, which aims to inspire lifelong learning and literacy.
---