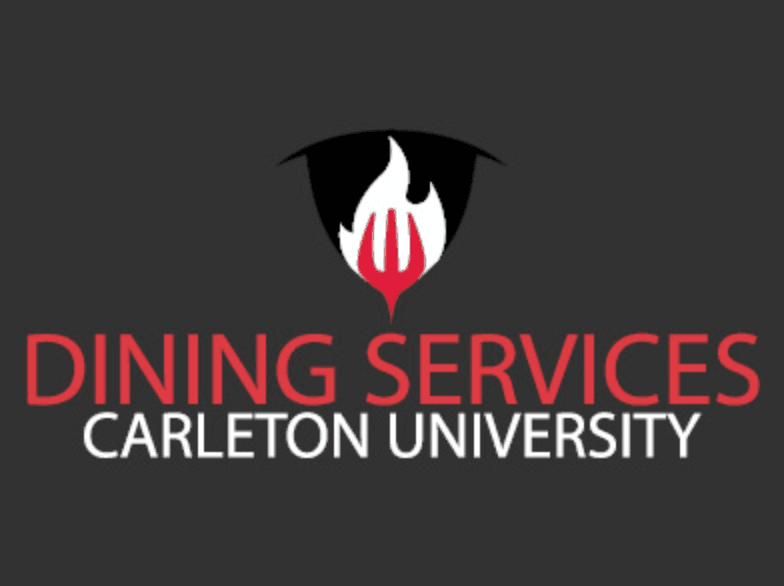 A typical day at university includes, classes, sleeping, eating, and repeating. As this routine goes day by day the importance of food and the variety of what is available to eat gets emphasized. Thankfully with 12 registered food places under the umbrella of Dining Services at Carleton University, one is often spoilt for choice.
The caf
The caf is hub of all things at residence of Carleton University open from 7.30am-10.30 pm and offering a changing buffet each day comfortable for all tastes and diets. They have multiple stations rotating everyday including basics such as all day breakfast as well as specials such as Poutine, butter chicken etc. The caf also occasionally hosts events such as the much acclaimed Arcade night with classics such as mozzarella cheese sticks and a cheese fountain!!!
The Food Court
Having its own set of 12 institutional kiosks including places like Pizza Pizza , subway alongside the greens and colonel by chicken shows the spectrum of different tastes the university caters for, all easily payable by your campus card making it even more accessible for CU students.
Cafes
CU is truly the hub for all caffeine addicts with a variety to choose from CU dining offers Starbucks, Timms, second cup as well its very own roosters. Roosters not only sells a good cup of coffee but they also sell an amazing grilled cheese as well as super filling pita wraps!
HONORABLE Mentions definitely include:
The Oasis
– Open till really late 2am, to be exact! Serving the Canadian classic Smokers Poutine and cosyly located at residence commons it's central to the true residence life or even just for those late nights staying up to study grab and go.
Loeb Café
Located at the furthest end of campus this is truly a god send for when you're starving and don't want to walk all the way back! Loeb Building is a bit of a maze for most however with signs right at the entrance Loeb cafe is relatively easy to find and once you're there you wont be  disappointed! Including essentials like Pizza Pizza and The greens its like a mini food court!
Tunnel Junction
Carleton is well-known for its super convenient tunnels that help you transport yourself on campus easily even In the dead of winter!!!!Small fast and effective is the best way to describe this little spot. Situated on the intersection between the library and Southam hall tunnel access its perfect for students who have 8.35 am classes and were too late to get their cups of coffee early in the morning. or for anyone who needs a little pick me up.
The Carleton University Campus has everything one needs and the best part is all this amazing food.These were just the highlights Carleton even hosts its own 2 pubs olivers (known often as ollie's) as well as its own Mike's Pub.Truly the dining options at Carleton are all rounded, so next time you're bored of your lunch or just want to try something different for a change you'll know there is a lot to pick from!
---
---
Related Articles