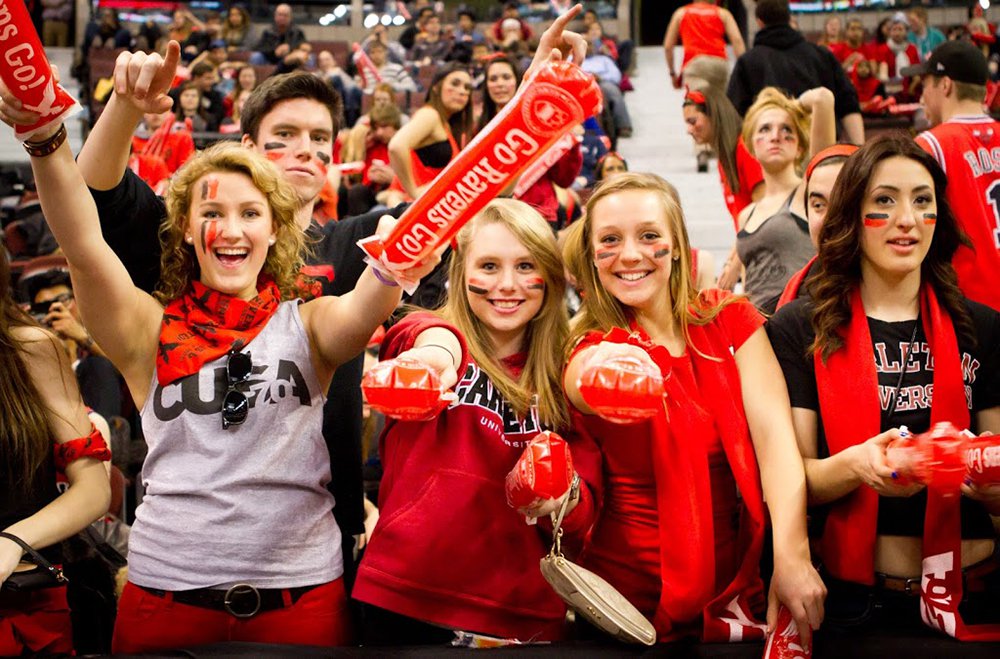 1. The Food SUCKS
Residence students have their pick of food from the fresh food company, however after a few weeks away from a home cooked meal, the food can get boring. Carleton is home to a few great spots to eat. Try the Roosters Cafe, Ollie's, or a delicious (and very cheap breakfast) from "Bakers".
2. There is NO SCHOOL SPIRIT
Between the Panda Game, championship-winning basketball team, frosh week, and all the events in between. Carleton students always bring their A game when it comes to school spirit.
3. The winter is FREEZING
There really is no lie, the Ottawa winter is bone chillingly cold, however, Carleton students know how to make the best out of a cold winter. This a great time to lace up those skates and hit up the Rideau Canal, check out winterlude, or grab a nice hot chocolate and Beaver Tail!
4. It's way too hard to get around!
Perhaps the first thing a Carleton student will tell you about getting around campus, is how awesome the tunnels are. Carleton's extensive tunnel network allow you get easily get from class to class. Watch out for tunnel carts and traffic in the winter!
5. You will be BORED all the time!
Ottawa is an amazing city filled with great festivals, tours, and various forms of entertainment. Aside from the free tours of Parliament Hill and skating on the Rideau canal in the winter check out the awesome stores and restaurants in the By-Ward market, the various art galleries, and much much more!
6. Exam season will be a NIGHTMARE
Though partially true, Carleton's therapy dogs, 24 hour library hours, and free food giveways in the Uni Center make exam season all the more bearable. Hey, who doesn't love puppies?
7. Way too many CLUBS
University can be really overwhelming, especially with so many extracurricular activities. Carleton has over 150 clubs and societies! Students at Carleton are involved with everything from charitable organizations, intramural sports, and Greek life!
How will you choose?
8. No time to chill and watch Netflix
University students are always on the move. Busy class schedules, playing sports, possibly doing homework, are all roadblocks in your ability to catch up on your favourite Netflix shows. You'll be having way too much fun to find time to watch TV!
9. Location is Terrible
Carleton university is located away from the hustle and bustle of downtown Ottawa! With all the buildings contained on one campus, getting from class to class is a breeze… well sort of, those 10 minutes between those two lectures are a race against the clock to make it to class on time!
10. You're clearly not ready to have the BEST four years of your life!
After four years at Carleton University, you will create irreplaceable memories and meet amazing people. Once your last year rolls around, you won't want to leave all the great people you met and the buildings that you made some of your favourite memories!
---
---
Related Articles