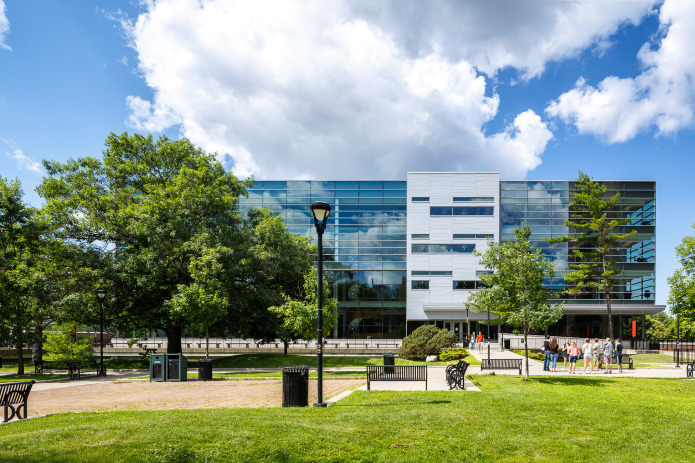 Every student in any university can assure you that the library is intergral to their university experience.it is a safe haven for when they want to study in silence, get away from people or just feel the sheer magnitude of this place! MacOdrum is alot more than you casual book filled library, it is the hub for multiple facilities and services a few of which is listed below.
1. Borrowing Books
As the primary job of any library, MacOdrum has a huge collection of books encompassing all areas of life which can be borrowed and renewed at your leisure. Not only that but understanding the increasing costs of education and text books the library has a number of textbooks reserved for your usage. This way any assignment or test you may need the test for it is easily accessible via the Library Reserve Desk.
2. Research & IT Help
The library understands the growing importance and demand for good research skills in this new modern world hence not only does the library have books there are people assigned to help you with all your research needs as well as has Archives and Research Collections and  Research Support Services. There are also many self Serve Help options such as the How-To Guides, Library Help Videos and Subject Guides. To top it all off, there is an IT Help Desk on the 4th Floor of the library for all you IT needs.
The library houses the Center for Academic Support and Writing Services these help students struggling to catch up as well as help with key needs of writing essays the university way. They make sure all students feel grounded and supported in the new university way of studying and writing since essays can be a hudge part of certain courses.
4. A place for the students
The library is the rest place of hundreds of commuting students between classes. Whether  to lounge around catch up on some studying or have a chat the library has a place for everyone. The designated group study rooms can be booked in advance and really help set the stage for meaningful discussions. The quiet floors help retain attention while the other floors facilitate discussions allowing a space for every type of comfort in the library
5. Events & much more
The library is also the host for various educational and communal events that are hosted by Carleton University. It also has a video gaming arena and is frequently visited by the therapy dogs to all our delight. Hosting Page Break -Starbucks there's even a caffeine fix available right below for when studying over burdens your mind.
If these do not give you enough reasons to fall in love with MacOdrum Library then just give it a visit and you'll see the sheer beauty of its glass exterior facing the infamous Torey quad will win your heart. No matter who you are and what you like everyone is just bound to love the library here at Carleton.
---
---
Related Articles