Back to Carnegie Mellon University Blogs
Top 10 CMU Library Resources You Need To Know
Carnegie Mellon University
is a private nonprofit research university located in Pittsburgh, Pennsylvania. As one of the top schools in the nation, Carnegie Mellon requires some of the best resources to accommodate its student body of nearly 6,000 undergraduates. They can be found in its five libraries located on campus. Here are 10 library resources you need to check out.
1. Special Collections Open Hours
Hunt Library, one of the libraries at Carnegie Mellon University, houses the Fine and Rare Book Room. This special archive available to students is located on the fourth floor. It is accessible to the public Monday-Friday 4-6 p.m. through November 30, 2o18. Here, you can access some of the most rare and unique materials owned by Carnegie Mellon University.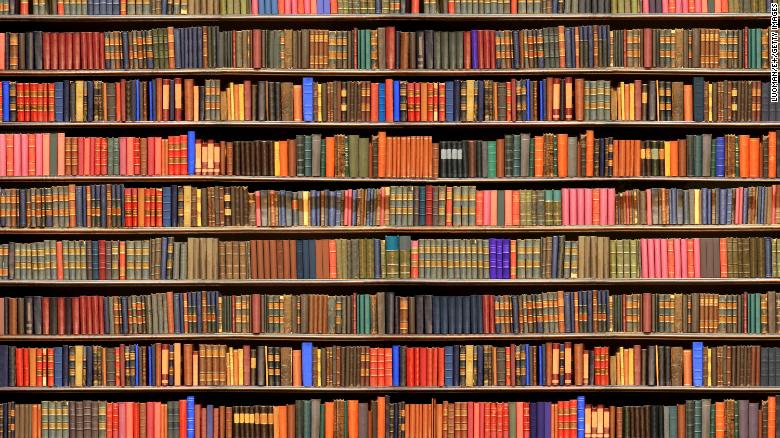 2. Research Guides
Struggling with a class? Carnegie Mellon University libraries offer special guides catered to various classes and subject areas. Go to any library on campus to inquire about this resource. Soon, you will see your grades improve.
3. Global Communication Center
The Global Communication Center offers free communication consulting for students. Swing on by to learn to communicate more clearly and effectively. Sessions are available either one-on-one or in a classroom workshop setting. Many students have benefited greatly from this resource.
4. Study Rooms
Study rooms can be signed out if you need an extra quiet study space, or a semi-isolated area that is perfect for a group project. They can be reserved online or in person. Study rooms are available in every library across campus. Conference rooms for larger groups are also available.
5. Google Scholar
In order to be able access Carnegie Mellon University licensed materials, students can configure Google Scholar. This resource is a valuable research tool. It is also perfect for citations. Students who need help can ask a librarian to help them configure Google Scholar.
6. IT Support
If you have a problem with your computer, this is the department to ask. Either they know the solution to your dilemma, or can direct you to someone who does. IT services are available in all five libraries across campus. They are available during all hours that the libraries remain open, but can also be reached via telephone.
7. Citation Overview
Struggling with citations, be it in MLA, APA, or Chicago/Turabian format? Look no further than the Citation Overview section of the library website for some direct help. Many students at CMU benefit from this resource. If you are still struggling, come to any CMU library in person and ask a librarian.
8. Printing and Scanning
Students at Carnegie Mellon University have a $40 print quota per semester. Black and white pages are priced at 5 cents and color pages priced at 70 cents. Should the quota be exceeded, additional printing quota can be purchased online or in person. Every library at CMU has both black and white and color printers available for students to use.
9. University Archives
The University Archives house over 100 years of CMU's history. This includes documentation on the lives and contributions of its students and faculty. The archive can be used by students wanting to do research about CMU. Librarians are available to help students locate exactly the resources that they need.
10. Research Consultations
Students needing in-depth help with a research project can request a consultation with a subject librarian. During this session, they will receive help with building a research plan. Research consultations are available at any library at CMU. Many students conducting research benefit from this resource.
Libraries at Carnegie Mellon University
1. Hunt Library
The Hunt Library is open 24 hours a day, 7 days a week. It is perfect for those students who are up at all hours of the night studying and need a good place to do it. Hunt Library is also the biggest library on campus. All of the above resources can be accessed here.
2. Sorrells Library
The Sorrells Library is open 12 p.m.-1 a.m. on Sundays, 8 a.m.-1 a.m. Monday-Thursday, 8 a.m.-9 p.m. on Fridays, and 10 a.m.-9 p.m. on Saturdays. The Sorrells Library is also known as the engineering and science library. It is located in Wean Hall on the CMU Campus. The above resources are available here to students.
3. Mellon Library
The Mellon Library is open 8:30 a.m.-5 p.m. on weekdays. It remains entirely closed on weekends. CMU students can find the above resources here. If you have trouble finding anything, librarians are always available to help.
4. Qatar Library
The Qatar Library is open 8 a.m.-8 p.m. Sunday-Wednesday, 8 a.m.-5 p.m. on Thursdays. It is closed on Fridays and Saturdays. All of the above resources are available to CMU students here. Librarians are also available for those who need help locating resources.
---
Suggested Articles in Carnegie Mellon University