Back to Carnegie Mellon University Blogs
Making Money at Carnegie Mellon University
Carnegie Mellon University is a private research university located in Pittsburgh, Pennsylvania. Founded in 1900, the university has provided a variety of programs for students to expand their interests. Some of these programs include engineering, fine arts, humanities and social sciences, computer science, public policy, and more. With these programs, students are able to gain knowledge, experience and skills in order to get a job and make money after graduation. Below are some programs that allow students to develop creative skills in game design that can eventually be utilized to make money.
Game Design Minor
This minor helps prepare students to gain mastery in game design, development, and assessment. Theory and hands-on experience of game creation will be taught by faculty experts. Students will also get an opportunity to collaborate across many disciplines to make successful game experiences. Besides gaining experience, students will be able to build a strong game design portfolio to showcase their skills in the job market.
Specifically, the following are the focus areas of game design to be taught in the program:
Game systems and mechanics design
Interactive narrative and character development
Visual and audio asset creation
Game programming
Interface design and user testing
Collaboration and the iterative design process
Animation & Special Effects Minor
This is the perfect program for students who are interested in animation and special effects. Students will learn about how different components and types of expertise come together to create a convincing computer animated experience. Students will be able to study the interconnected components of performance capture, rendering, 3D and 2D animation, and special effects.
Students enrolled in this program will be able to take other IDeATe courses such as Narrative and Sound to expand their knowledge.
Sonic Arts Minor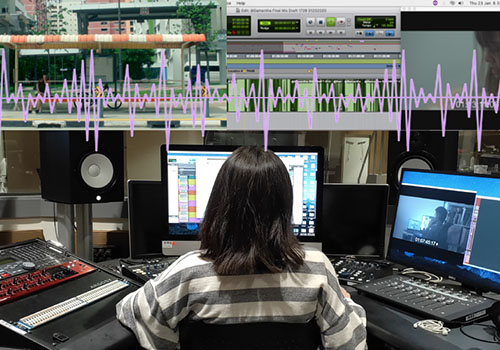 An important and critical part of the whole video game experience is the audio aspect integrated within the game. There is a lot of theory and exploration to d be done in order to get comfortable with sound design. Students in the sonic arts minor will explore processes of digital sound and music.
Basic training in the following key component areas will be provided:
principles of computer music
sound synthesis
spatialization
concepts in sound design
Combining these trainings, students will be able to create experimental music, and explore new, technology-enabled applications and markets for sound design, music creation and performance.
In conclusion, Carnegie Mellon University provides a wide variety of programs and courses for students to gain knowledge, values and skills in their desired job after graduation. As the gaming industry is expanding, these skills learned in the programs will be useful in the future.
---
Suggested Articles in Carnegie Mellon University