Back to Carnegie Mellon University Blogs
Top 10 Professors at Carnegie Mellon
Searching for the right courses can be cumbersome and there's nothing worse than choosing a professor that you don't connect with. Nonetheless, you will find that this article will help you combat these issues! Check out the top rated professors including students testimonials at the
Carnegie Mellon University
!
1. William

Hrusa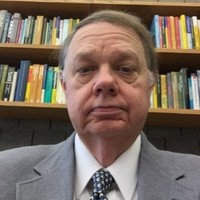 Rating
: 100%
Department:
Mathematics
Courses Taught:
21270 -
Learn More
21111 -
Learn More
21259-
Learn More
21370 -
Learn More
Student Reviews:
"Hands down the best professor I've had at CMU. Not only is he an amazing lecturer but he truly cares about students and would go far and beyond to help them. He is also extremely committed to his course, going out of his way to make extra office hours and sending us tons of emails regarding updates. CMU is truly lucky to have a professor like him." "LOVE this professor. Teach well, hold a lot of office hours, give great advice to students... He always tries his best to help students. I am taking classes just because he is teaching it." "Best professor I've ever had at CMU. He is a very reasonable person with respect to homework, exams and grades. He is very dedicated to his job, even holds office hour until 11pm when needed. He almost knows every student's name in his class and cares about students a lot."
2. Bruce

Armitage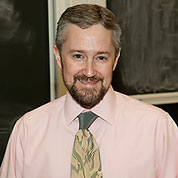 Rating
: 100%
Department:
Chemistry
Courses Taught:
09218 -
Learn More
09103 -
Learn More
Student Reviews:
"Amazingly inspirational and humble human being !!!!" "The best professor I've ever had. Makes everything seem simple; if you dont understand something GO TO OFFICE HOURS. THEY MAKE A WORLD OF A DIFFERENCE. He's very likable and funny and makes the content very interesting." "Armitage = Amazing One of the most engaging professors I've had, and I learned more from his class that basically any others"
3. Janusz

Szczypula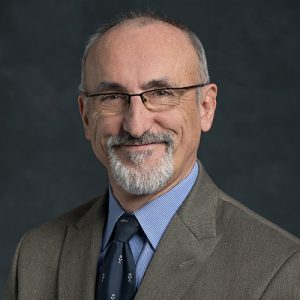 Rating
: 100%
Department:
Information Science
Courses Taught:
STATISICS -
Learn More
STAT125 -
Learn More
Student Reviews:
"Brilliant professor. The lectures are delivered to pin-point precision. While, he is extremely strict about certain things (No acceptance of homework if late by 1 minute), he is extremely approachable and cares about students' learning." "Prof talks very clearly and he is very supportive." "Prof talks very clearly and he is very supportive."
4.
Loh
Po-Shen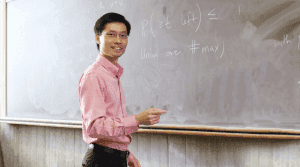 Rating
: 100%
Department:
Mathematics
Courses Taught:
21295 -
Learn More
DISCRETEMATH -
Learn More
21228 -
Learn More
Student Reviews:
"He will make math your favorite subject - I dare you to take his class and say you don't love math. Even the kids who got Cs in the course stood up and clapped for a couple of his lectures. He will blow your socks off. Plus, tests are pretty easy to do well on if you go to class (open-book and 60+ was an A for us) hws are hard but u learn .. A LOT"
"Amazingly dedicated to students' learning. Does extremely good job of teaching via insight and intuition!"
"Amazing professor! Perfect teaching skills! He asks appropriate questions to inspire every student and facilitate discussions. With such an amazing guide, everyone gains a lot even in this 3-unit mini-course!"
5. Susan

Finger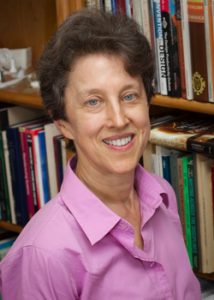 Rating
: 100%
Department:
Engineering
Courses Taught:
RPD -
Learn More
MULTIPLE -
Learn More
ENGINEERING -
Learn More
CIT39 -
Learn More
CE000 -
Learn More
Student Reviews:
"Best professor I have ever had. She genuinely cares about her students and will fight against the administration to make sure you have a great time inside and outside of her class."
"sfinger was always around to help, even at 2 AM. she was a great advisor, even when she wasn't supposed to be advising you. she went out of her way to make sure you know what was going on."
"Very engaging teacher. Friendly, concerned with every student's performance, and has great class projects and interesting homework. Keeps late hours and is always available to give help on homework. More like a student than any other professor I've had"
6.
Orkun
Karabasoglu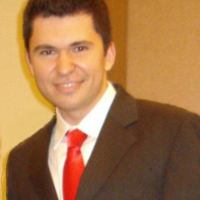 Rating
: 100%
Department:
Engineering
Courses Taught:
CS11
- Learn More
11721 - Learn More
11722 - Learn More
Student Reviews:
"Professor Orkun is one of the best professor I've ever knew. His classes are very helpful. He introduced me the charm of programming, and always inspired and courage me to try something more challenging and exciting. Also, he is a very responsible professor. Every time I have questions, he is willing to offer help." "Prof. Orkun is expert in the field of Engineering. He loves to interact with students, care for their progress, and strongly encourages creative thoughts. Being humorous with a dedicated and rigorous teaching style, he'll always be friendly and inspiring enough to help you and motivate you! He will definitely make you love Engineering!" "Professor Orkun explains the complicated knowledge clearly and thoroughly. And he always answers students question after class. His classes makes programming easy and fun. All in all, he is one of the best teacher Ive ever meet."
7.
Lisa
Tetrault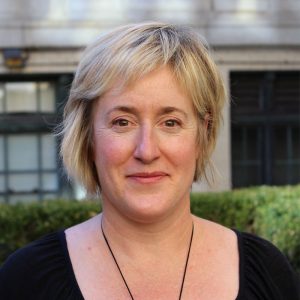 Rating
: 100%
Department:
History
Courses Taught:
79320 -
Learn More
79200 -
Learn More
Student Reviews:
"Wonderful professor. I wasn't extremely interested in the topic before I took the class but she made the material really interesting. The class was well-organized and if you need help, she's very helpful." "She's great. Very clear about her expectations, and she's interesting. Attendance is absolutely mandatory (miss more than 2 classes and she'll bump you down a letter grade), but worth it. Lots of reading -- it's up to you as to whether you do it or not, but whatever you do, make sure you participate." "I loved her class! her essay is grading is kind of hard but she lovessss class participation! Be sure to read all the readings which there are ALOT of!"
8.
Andreea
Ritivoi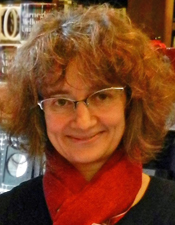 Rating
: 100%
Department:
English
Courses Taught:
OOKSEVERAL -
Learn More
NARRTHEORY -
Learn More
NARRTHEO -
Learn More
Student Reviews:
"Most impressive. i will never forget her. Arguing and learning with her was more than a pleasure. She touched my soul..." "Wonderful professor! Always took time to get to know each student, and wanted everyone so succeed. Fair grader; you could always discuss why you got a certain grade and she would tell you how to do better next time. Her best quality was a genuine concern for her students, and is what motivated me to take more than 1 class w/ her." "brilliant, accessible, compassionate, all-around amazing."
9. James

Wynn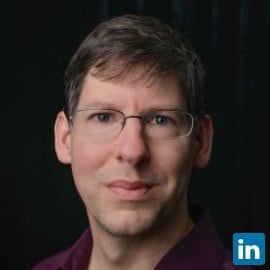 Rating
: 100%
Department:
English
Courses Taught:
76476 -
Learn More
Student Reviews:
"Professor Wynn is very knowledgeable and cares about his students becoming better writers and arguers. Fantastic course. I had some rough personal things come up mid-semester, and Wynn worked with me in an understanding and helpful way so that I didn't fall too far behind." "I had James for Rhetoric of Science, and I really loved the class. James is rigorous, but it's meant to help you as a scholar. One thing I loved about his class was the detailed feedback on papers and assignments--he graded to a rubric and made clear you understood the rubric. Overall nice, funny guy, who sincerely wants to help students." "Kind, sweet, and amazing looks - that's Dr. Wynn! His classes are awesome, too! Very hot and very helpful - take his class!!"
10.
Charlene
Castellano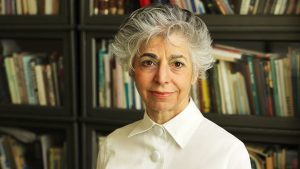 Rating
: 100%
Department:
History
Courses Taught:
82291 -
Learn More
Student Reviews:
"One of the best professors I've encountered at CMU. She really cares about her students and wants you to learn as much as you can. She'll go out of her way to help you if you need it." "Wonderful professor. Definitely do not take her course lightly though--you will need to work hard. Extremely helpful and has a good sense of humor. She will push you to learn all you possibly can in a semester." Wonderful teacher. Very kind and knows her subject well. She teaches extremely well and knows how to engage the students. Heavy, heavy reading load."
Notable Research Projects per Faculty at CMU!
1. Carlee Joe-Wong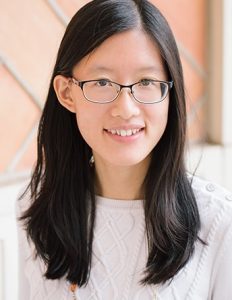 Faculty: Electrical and Computer Enginneering
Carlee Joe-Wong has discovered a new approach to saving information unlike "the cloud." Her innovative talents earned her the Faculty Early Career Development Award. Joe-Wong is figuring out new ways to provide mobile networks for users that deviate from the standard plans that providers like AT&T offer their customers.
2. Greg Lowry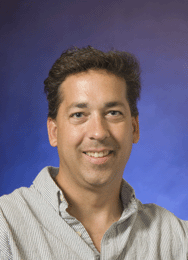 Faculty: Civil and Environmental Engineering
Greg Lowry research is focussed on the enhancement of agricultural and food production. His recent work has been around analyzing the loop holes in America's agriculture systems and figuring out science-based solutions for them. Lowry and his team have even made proposals to congress offering groundbreaking alternatives that would guarantee future food security coupled with other benefits.
3. Paulina Jaramillo
Faculty: Engineering and Public Policy
Paulina Jaramillo and Nathan Williams are currently working on upgrading the state of electricity in rural parts of the African continent. This innovation is taking place in the Mini-Grid Innovation Lab. Though costly, her team has found that with enough funding, millions of people can be connected to mini grids, providing power to entire cities at a time.
4. Katie Whitehead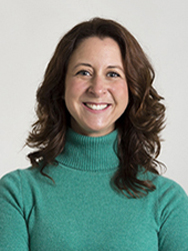 Faculty: Chemical Engineering
Professor Katie Whitehead's research is centered on personalized RNA therapies that can correct genetic problems. Her group of researchers are focussing their work on the spleen and the liver. Professor Whitehead desires to create drugs that patients can consume like a pill as opposed to injections.
5. Kiron K. Skinner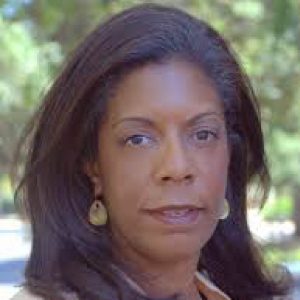 Faculty: Politics and Strategy
Professor Kiron K. Skinner is the director of a great number of programs at Carnegie Mellon University. Some of her recent work includes writing a book illustrating the first ten years of the global war on terror in the United States between the 1970s and 1980s. She has also coauthored five books, two of which were
New York Times
best sellers.
---
Suggested Articles in Carnegie Mellon University