Back to Carthage College Blogs
Top 10 Library Resources at Carthage College
College can be intimidating for many due to all the academic stresses it puts on the students. However, learning can be made significantly easier with the use of university services particularly the so-called "Library." Today, we're going to show you how
Carthage College
has made education a lot easier and exciting for all of its students. Here are the Top 10 Library Resources at Carthage College.
1. Learning Accessibility Services
Carthage College ensures that all students, specifically those with disabilities, can learn and succeed in their academics despite their handicap. Thanks to its Learning Accessibility Services, students with disability can be accommodated by faculty and staff and give essential assistance for their use of the library. It's worth noting that all of their services are entirely for free!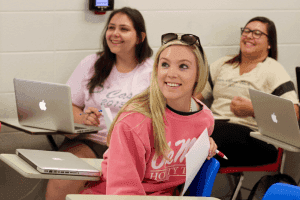 2. Teaching Commons
One of the most essential aspects of learning is communication. Because of this, the Carthage College ensures that it has all the necessary equipment and services to provide and encourage collaboration among its students and faculty members. Teaching Commons enhances the collaboration between students and teachers via various tools and activities such as practice sessions, reading groups, workshops, etc.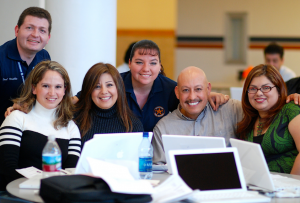 3. Tutoring
Self-studying can be tough. Thankfully, the librarians and staff at Hedberg Library provide individual and group tutoring sessions. From Math to Literature, solve all your projects, quizzes, and assignments with the help of certified professionals!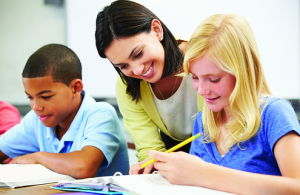 4. Writing Center
The Hedberg Library offers the Brainard Writing Center, a free resource available to all members of the Carthage community. Basically, this service provides assistance to students, who need help with their thesis, reports, etc. by helping them in choosing their topic, formulating a thesis statement, organizing thoughts, etc.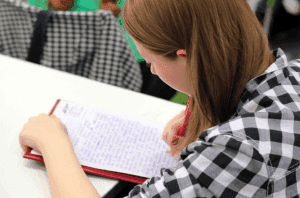 5. Interlibrary Loan
If you find yourself searching for a specific material or document that is not available at the Hedberg Library, then you can simply borrow it from any other off-campus library! Simply inquire for an interlibrary loan and you'd get your desired research material in 2-3 weeks.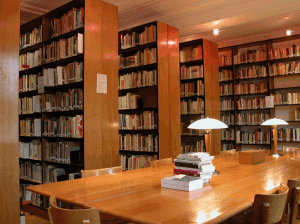 6. Computing
Any advanced libraries have computer systems on it. The Hedberg Library is no different. It has computers, laptops, printers, and scanners all available for the general use of the Carthage community. cccccccccccc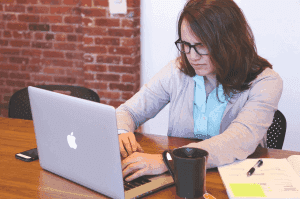 7. Borrowing Equipment from the Library
The Hedberg Library allows its community to check out library materials and equipment for a specific amount of time. This privilege also extends to all of its alumni.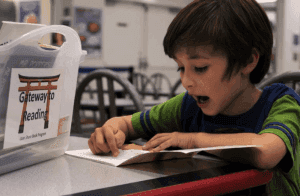 8. Network and Security
Carthage College provides free WiFi coverage on most of its halls and campus locations including the library. Wired Ethernet connections are also available on all of its establishments within the campus.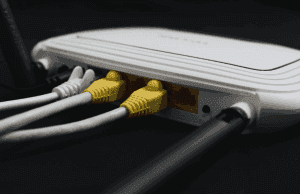 9. Media Services
All residents at the Carthage College are eligible to use media services from 7:30am – 7pm. Media services include Cable Television, Carthage Live Streaming, Classroom Technology, and Educational Media. The campus also has its own cable channel: Channel 95, which students can tune onto for any campus activities, announcements, and upcoming events.
10. Working at LIS
The Carthage College offers an on-campus job for students who want to earn money as well as gain valuable work experience while studying. Also, by working at LIS, students can get to know other students as well as build a strong relationship with faculty members and staff.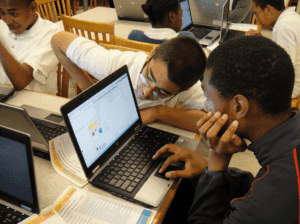 Top 5 Libraries at Carthage College
1. Hedberg Library
The Hedberg Library was named after Donald D. Hedberg, a chemist, inventor and successful entrepreneur who donated $1 million to create the ScienceWorks program in 1994. The building has two levels with the lower level housing general books, group study rooms, conference room, and periodicals. The upper level has the information desk, new books, computers, writing center, and teaching commons and resource center.

2. Simmons Library – Kenosha Public Library
Initially named the Gilbert M. Simmons Library, the Kenosha Public Library is the main resource center for the Kenosha County Library System. It has served the city and county of Kenosha for over 100 years. The public library holds a vast collection of kids and teens books, resource materials such as newspapers, articles, eBooks, digital media, voting information and many more.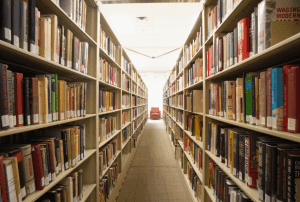 3. Northside Library – Kenosha Public Library
The Northside branch was built on June 7, 1993, which, including overall furnishings, cost $2,510,000. It is the most recent library of all the Kenosha Public Library branches. The public library has all the advanced digital equipment including printers, computers, and laptops, etc.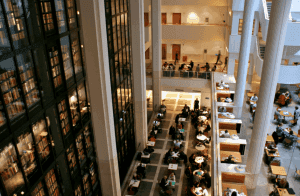 4. Uptown Library – Kenosha Public Library
The Uptown Library is built to accommodate the growing needs of the Westside. The construction cost of this west branch library was a total of $50,000. Currently, the public library has a collection of 6,000 books.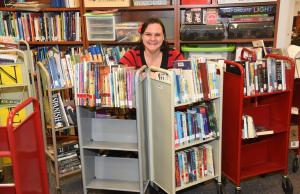 5. Southwest Library – Kenosha Public Library
The Southwest branch opened to the public on January 16, 1981. It was renovated in 2004 to house more books and research materials. During this time, the Bookmobile goes into service. The public library was further developed in 2009 which saw the addition of computers, laptops and other digital equipment.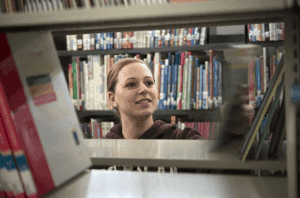 ---
Suggested Articles in Carthage College