Back to Case Western Reserve University Blogs
10 of the Easiest Classes at CWRU
Registering for classes can be a hassle. Studying for those classes can be even more of a hassle due to the amount of stress that comes with it. Students are forced to register for many core classes that are harder than the ones that they have to take for their major, which forces them to become unfocused in other classes. At Case Western Reserve University, students have the option to choose from plenty of easy classes that will help to boost their GPA. Below is a list of some of the easiest courses to take at CWRU!
Have you ever wondered about how the Great Pyramids were built or maybe even the medieval architect you still see standing today? This course will allow students to explore various artworks which include those in the Mediterranean, medieval Europe, Africa, Asia, and MesoAmerica. There will also be a focus on the visual concepts of artworks and architect mentioned throughout this course.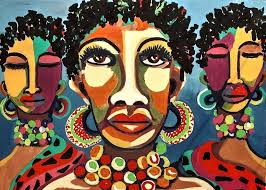 Biology is found everywhere. It's in the environment, in the air, and even in your own body. This course will introduce the foundations and principles of biology and how it influences a person's daily life. Students will learn about molecules, atoms, cell structures and their functions, genetics, and the diversity of life in this class.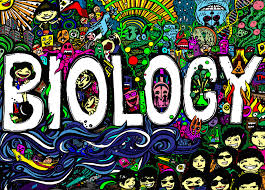 What exactly makes up the periodic table? CHEM 105 will explore the basics of chemistry as it goes through the periodic table as a whole. Students will also learn about atomic structure, bonding of molecules, molecular structure, inter-molecular forces, and the properties of gas, liquids, solids, and their solutions.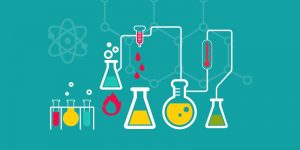 We all know Ariel's father is the king of the sea, King Triton. What you may not know is that he is also the son of Poseidon and Amphitrite.  This course will examine Greek literature and mythology as it relates  to its historical and cultural context. Students will learn about ongoing wars, tyranny, freedom, Greek families, and the roles of men and women in ancient societies.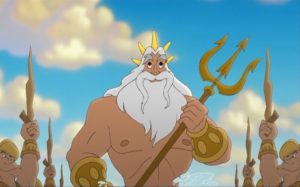 In this course, students will be introduced to the field of cognitive science. Students will learn about how scientists and their counterparts think in order to form questions about today's world. Students will also learn about the cognitive science within different fields such as psychology, linguistics, music, art, literature, neuroscience, and computer science. Students will be able to question and think critically about the world around them throughout the duration of this course.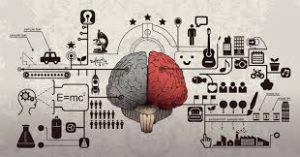 Have you ever thought about how the final votes are counted during the presidential elections? Maybe you want to know how the government system is structured in the United States. This course will explore the US political system and how it has evolved overtime. Students will also be introduced to many political movements and their parties as well.This course provides an overview of governmental institutions andprocesses in the United States, the political forces that combine to shape the American government system today.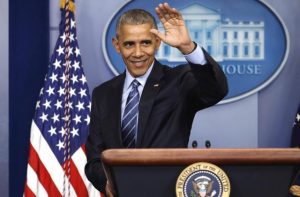 In this course, students will explore the historical background and context of yoga. Students will explore how yoga has been incorporated into many religions and how it has helped those people who follow a certain faith. Students will also investigate how yoga has transformed in India and in the American culture. There will also be ongoing yoga classes throughout the duration of this course.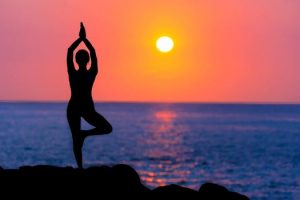 Sociologists aim to investigate societal factors and what impacts society. In this course, students will be introduced to the overarching fundamentals of society. Students will address questions and think critically about them as they find ways to overcome the social issues that have generated overtime. This course also examines contemporary social theories as well as those from the past. Students will be required to think link sociologists as they digest new ways to solve societal conflicts.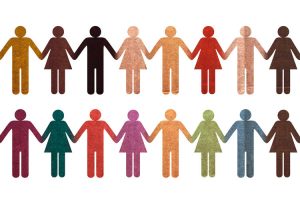 The theatre! A place where students can enter a world unlike their own. Students will be introduced to the basic fundamentals of acting and performances. Students will do improvisation through the course, use theatre terminology, study well-known scenes from major plays and more in this course. Students will also be asked to write out their own monologues and plays that allows them to be creative and hone in on their own writing and acting skills as well.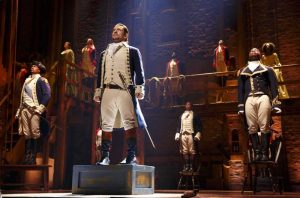 Have you ever wondered what goes on behind the scenes of your favorite musicians as they put out singles or even albums? This course is hands-on and introduces students to the processes of making music in the recording studio. Students will learn about different microphones used in a recording booth, audio software, the music industry, techniques for audio mastering and delivering, and computer workstations.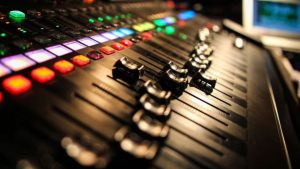 These courses are designed to help students relieve their ongoing stress levels as a college student. These courses do require effort inside the classroom, but there isn't major work outside of them. As long as you put your best foot forward, you're sure to pass these classes and can easily have a grade booster added to your  overall GPA!
---
Suggested Articles in Case Western Reserve University