Back to Cedarville University Blogs
Top 10 Dorms at Cedarville University
One of the top Christian schools in the entire midwest, Cedarville has some lofty claims to fame. Not lost among these are the living facilities. Here are the ten best places to live if you're a student at Cedarville:
1. Willetts Hall
Address: 251 N Main Street Multiple lounges, including one that is co-ed, rises Willetts above the rest. It has the most space of almost any dorm on the Cedarville campus and it makes good use of it, too. With so many people living in Willetts, it won't be hard to carve out a niche for oneself.
2. Brock Hall
Address: Brock Hall, Cedarville, OH Students from all years live harmoniously at Brock Hall. And they live well, too, thanks to fully furnished lounge rooms and extra long mattress sizes. The best part? Every fall, the residence hall throws a Brocktoberfest celebration.
3. Jenkins Hall
Address: 275 Eastland Way Jenkins Hall is located in one of the more spacious areas of campus. While this means you're a bit further from the hub of the school, it also means that your rooms are going to be among the biggest in all traditional style dorm halls. The RAs at Jenkins are also always ready to give you one-on-one interactions.
4. McKinney Hall

Address: 80 Alumni Drive McKinney is one of the best options for those students at Cedarville who are most interested in living somewhere quiet. That way, the area and its surroundings and inhabitants will be conducive to study efforts. As one of the smallest dorm halls on campus, McKinney provides this in spades.
5. St. Clair Hall
Address: 72 N Main Street One of the top all-male dorms on campus, St. Clair's amenities are a cut above some of the rest. Located right near to many of the athletic fields, St. Clair is a great option for students who want to stay in shape and at their peaks. There is also a game room so no matter how students like to kick back and have fun, St. Clair will have the choices available.
6. Printy Hall
Address: 2 Church Street As one of the top dorms for freshmen, Printy Hall is a great way to develop a sense of community and belonging at Cedarville. Community birthday parties are thrown with regularity, for example. Additionally, students can ease into the college life with a good location, as they will be near both the ministry and athletic centers.
7. Rickard Hall
Address: 64 College Street Rickard is a good option for students who are looking to move away from the freshman dorms and take on a new challenge. Made up mostly of sophomores and juniors, Rickard will provide you with a diverse and engaging community to be surrounded with every day. Fall Harvest Parties are also held at Rickard each year!
8. Lawlor Hall
Address: Lawlor Hall, Cedarville, OH The living quarters in Lawlor are very close and intimate. Because of this way of living, excellent and strong bonds are forged almost instantly. It doesn't hurt to cultivate and grow these friendships over a game of ping pong in the lounge, too!
9. Maddox Hall
Address: 230 Clifton Pike Maddox has a glorious courtyard in the middle of the dorms. This beautiful area even features a hammock where students can take a load off! Speaking of those dorms, though, they give students plenty of space and a lot of privacy, especially considering bathrooms are shared by just four students!
10. Carr Hall
Address: Carr Hall, Cedarville, OH With a good mix of upperclassmen, underclassmen, and students from all fields of study, Carr is an excellent choice for students who want to diversify the people they know. The lounges are top of the line at Carr, too. Typically, they're used for religious studies, but they also come equipped with DIRECTV for the students who visit in their free time. As you can see, Cedarville certainly has a lot going for it. To live here would be an excellent option for so many college students. Never neglect the options that are available to you!
Here is your Move-In Day Packing List at Cedarville
1. Room Basics
– Full length mirror – Wash cloths – Shower shoes – Desk cleaner – Bean bag chair
2. Food and Snacks
– Mini fridge – Baking tray – Cooking spray – Cookie cutters – Coffee maker
3. Tech and Entertainment
– MP3 player – Computer games – Theater pass – Podcast app – Cell phone
4. School Supplies
– Scientific calculator – Scrap paper – Index cards – Bulletin board – Rented textbooks
5. Cleaning and Organization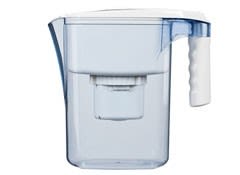 – Laundry detergent – Fabric softener – Dryer sheets – Clothespins – Water filter
6. Campus Gear
– Snow shovel – Scooter – Roller skates – Ice skates – Headphones
7. Items You Should Ask First Before Bringing
– Portable heater – Toaster oven – Extension cords – Electric razor – Closet rods
---
Suggested Articles in Cedarville University