Back to Central Michigan University Blogs
Top 10 Buildings at CMU
Class is almost in session and that means you have to find your classes eventually. Are you wondering what some of the most important buildings are on your campus so that they can help you find your classes? There are many but we have only listed a few for you to see at
Central Michigan University
.
1. Anspach Hall
This building was recently renovated. This building is home to the English, history, journalism, philosophy, religion, political science, anthropology, sociology, and sociology departments! You'll find a number of classrooms and offices here.
2. Bovee University Center
The University Center houses many of the student services, retail operations, and student organization offices. Students can also reserve a meeting room for conferences and other activities. There are other offices here as well.
3. Art Gallery
Are you an art person ? The University Art Gallery houses a number of artworks and exhibits. Here, students can look at a number of art from international artists and even their fellow peers.
4. Public Broadcasting Center
This building is home to CMU Public Television. Both the TV and radio station is housed here. Students can find studios and award winning shows that are locally broadcast here.
5. Music Building
This building is home to the music department. Here, students will find a number of classrooms, practice rooms, and music faculty offices. Students will gain an enriching learning experience here.
6. Bush Theatre
The Bush Theatre is home to many of the premier special events. This includes conferences, the University Theatre productions, and Dance Theatre concerts. More than 500 people can sit in the audience here.
7. Rose Center and Ryan Hall
This building is home to many of the athletic tams and departments. It's home to the wrestling, volleyball, gymnastic, and men's and women's basketball teams. It is the main hub for these teams.
8. Park Library
The Park Library was recently built as a $50 million dollar project. It offers a number of spaces for students on and off campus to utilize. Students have access to a number of resources.
9. Carlin Alumni House
Alumni are always welcome here. The Carlin Alumni House is home to the welcome center for alumni. It is a place where they can sit and relax on campus if they haven't visited in awhile.
10. CMU Bookstore
The CMU Bookstore has everything you need for classes. From clothing to student supplies, students can also pre-order supplies online to pick up in store or have it shipped to themselves.
Interesting Facts about Central Michigan University
1. 21 to 1 Student to Faculty Ratio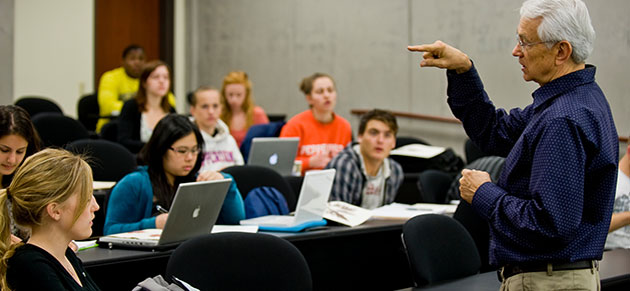 With the student to faculty ratio being so low, students are able to  learn in smaller classrooms. This also gives the professor more time to engage one-on-one with his or her students as well!
2. 871 acres make-up the main campus
Did you know that the main campus is absolutely humongous? At Central Michigan University, students are able to learn and roam about on over 800 acres worth of land.
3. The college tv station has ranked #1 in the state for the past 15 years
The college's tv station has its own broadcasting center has well! The TV Station is home to some of the most talented students in the nation who may very well go on to be news anchors and hosts on radio shows and programming.
4. The only college to offer meteorology as a degree for undergraduates
Do you want to study the weather? Well look no further. This school is the only school in the state of Michigan to offer meteorology to undergraduate students. You can get a head-start on the forecast!
5. Over 150 study abroad programs
Do you want to study abroad one day? The university has partnered with over 100 study abroad programs around the world. This allows students to be engaged not only on campus, but beyond as well!
6. 23,335 students are enrolled
This school is a relatively large school with over 23,000 students. This also offers students the chance to learn from all types of people who come from a wide array of backgrounds.
7. Over $309 million is awarded annually in scholarships
A big school has to support its growing student body population. Students are able to be financially supported through merit and full ride scholarships through the school and through the federal government.
---
Suggested Articles in Central Michigan University