Back to Central Michigan University Blogs
Health and Wellness Services at CMU
Going to be college can be exciting and stressful, but no one can deny staying healthy is important. One way to live up to your fullest potential in college is by taking care of yourself; physically, mentally, and emotionally.
Central Michigan University
offers plenty of resources for students to reach their potential, especially in the area of health and wellness. Here are some services they offer students!
1. Foust Clinic
This is an excellent place for students to go when they are sick while at school, and acts as a doctor's office like back home. Medical care, immunizations, allergic reaction treatment, STD testing and laboratory services are provided here. It is the main health center on campus in Mount Pleasant, but a smaller clinic called the Troutman Clinic is used for lab services.  The hours of service are Monday- Friday 8 am to 4:30 pm. Scheduled appointments are preferred, but call ahead same day visits are also an option in case of a need of a quick visit.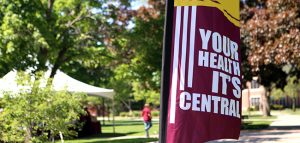 2. Primary and Speciality Services
This service is for students and faculty looking to better their health from professionals and students learning in the field. This clinic offers basic physicals as well as specialty services such as ultrasounds and cardiac screenings. There is an easy to access and use patient portal where doctors are able to communicate with busy students.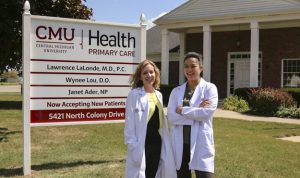 3. Psychiatry Clinic
The Psychiatry Clinic is a group of trained professionals working to improve the mental health of the CMU student body through counseling, education & consultation. Counseling is free, and confidential between the counselor and student. One on one counseling, relationship and group counseling, and emergency services are available along with many more resources for students. The hours of the clinic are Monday-Friday 8 am- 5pm.

4. CMU Police Department
The police force of CMU are committed to keeping their students safe and well on and off campus. While police are patrolling campus, they taking phone calls, attend to problems in dorms, and ensure the safety of students. They are available 24 hours a day, 7 days a week for all students throughout Mount Pleasant.  All officers are sworn in and certified by the State of Michigan. They strive for students to live in a safe environment while learning at the university.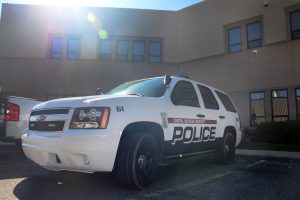 5. Cosmetic Services
This is a new service offered on campus at CMU, for students interested in cosmetic enhancements like botox, fillers, microblading, permanent makeup and many more things. Students interested in this line of work take the opportunity to check out, volunteer, or work at the clinic for experience. The clinic is located inside the building of the primary and speciality health services on the CMU campus. You can call and schedule a free consultation for your first appointment to get more information.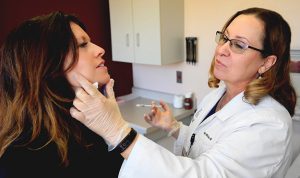 Overall, these are only a few resources CMU offers many students. To improve their physical and mental health, students should look into what the university has to offer. Taking advantage of many free or low cost services will help students have the best experience possible at college.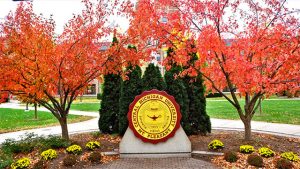 CMU campus entrance in Mount Pleasant.
---
Suggested Articles in Central Michigan University