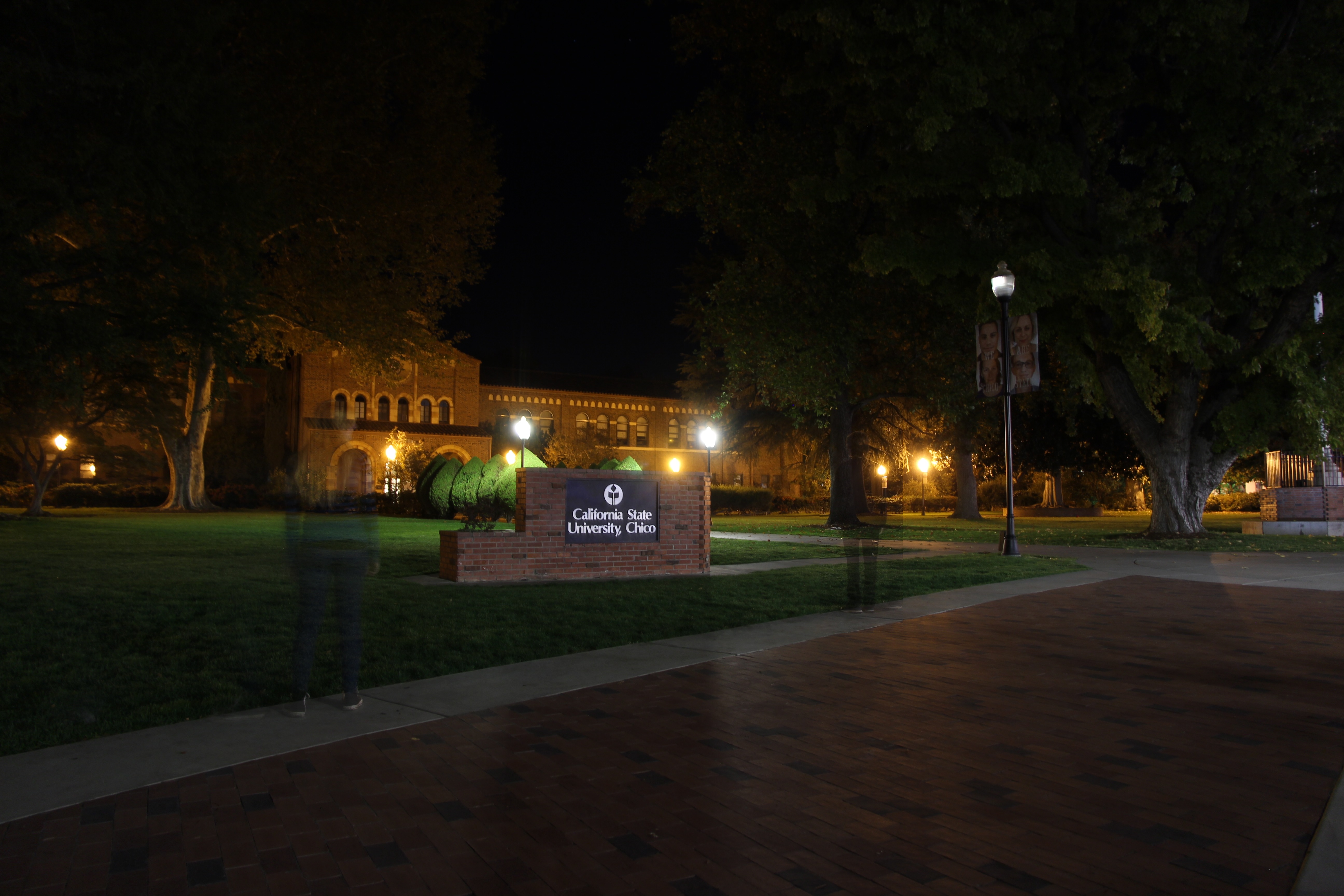 Based off @chicomyths instagram page, these are the creepiest, mysterious, and coolest places to visit in Chico. Whether you are visiting and adventurous, or  a student interested in the unknown and mysterious, here is the answer to curve your cravings.  All pictures are from @chicomyths instagram page.
1. Laxson Auditorium
Haunted by the ghost of a female drama enthusiast, Laxson auditorium has really made a name for itself.  All of the employees working at Chico state, especially around the auditorium, have heard stories, or have first-hand experiences with this woman. Many people have seen curtains move in the balcony, or feel a rush of cold while in the building.  Whatever the case, you should definitely check it out if you have the chance.
2. Abandoned Missile Silo
The missile silos are famous around Chico. If you take any history class, the professor will probably tell you about these. The missile silos just outside of town were built during the Cold War and housed nuclear bombs. At one point a missile exploded. Thankfully the nuclear part of it was not detonated, but the missile explosion caused concrete to rain down on the entire city of Chico. This is one of the main reasons why the anti-war and anti-nuclear protests originated in Chico.
3. Abandoned Match Factory
The abandoned Match Factory is conveniently located downtown, but a little bit of a walk through a field to get to it. The building (ironically) caught fire and was burnt down, leaving only a brick skeleton. It is often vandalized and located on private property. But if you are able to get permission from someone, it is very interesting to look at.
4. Cemetery of Chico
Of course the cemetery would make this list, it houses over 500 remains and is so old that some trees have uprooted many headstones. The graveyard closes after dark, but there are many ways in… if you are willing. It is creepy, but beautiful at the same time.
5. Bidwell Mansion
The Bidwell Mansion, practically on campus, is beautiful during the day, and creepy as hell during the night. It costs a few dollars to get in for a tour since it is a State Landmark, but you can see a lot of it from windows peeking in. Built during the Civil War, it houses many stories from the past.
These were all places that you and friends could visit on weekends or after class if you are inherently curious or just looking for some mystery. Hope you enjoy it, and be sure to post creepy pictures to freak out your friends!
---
---
Related Articles