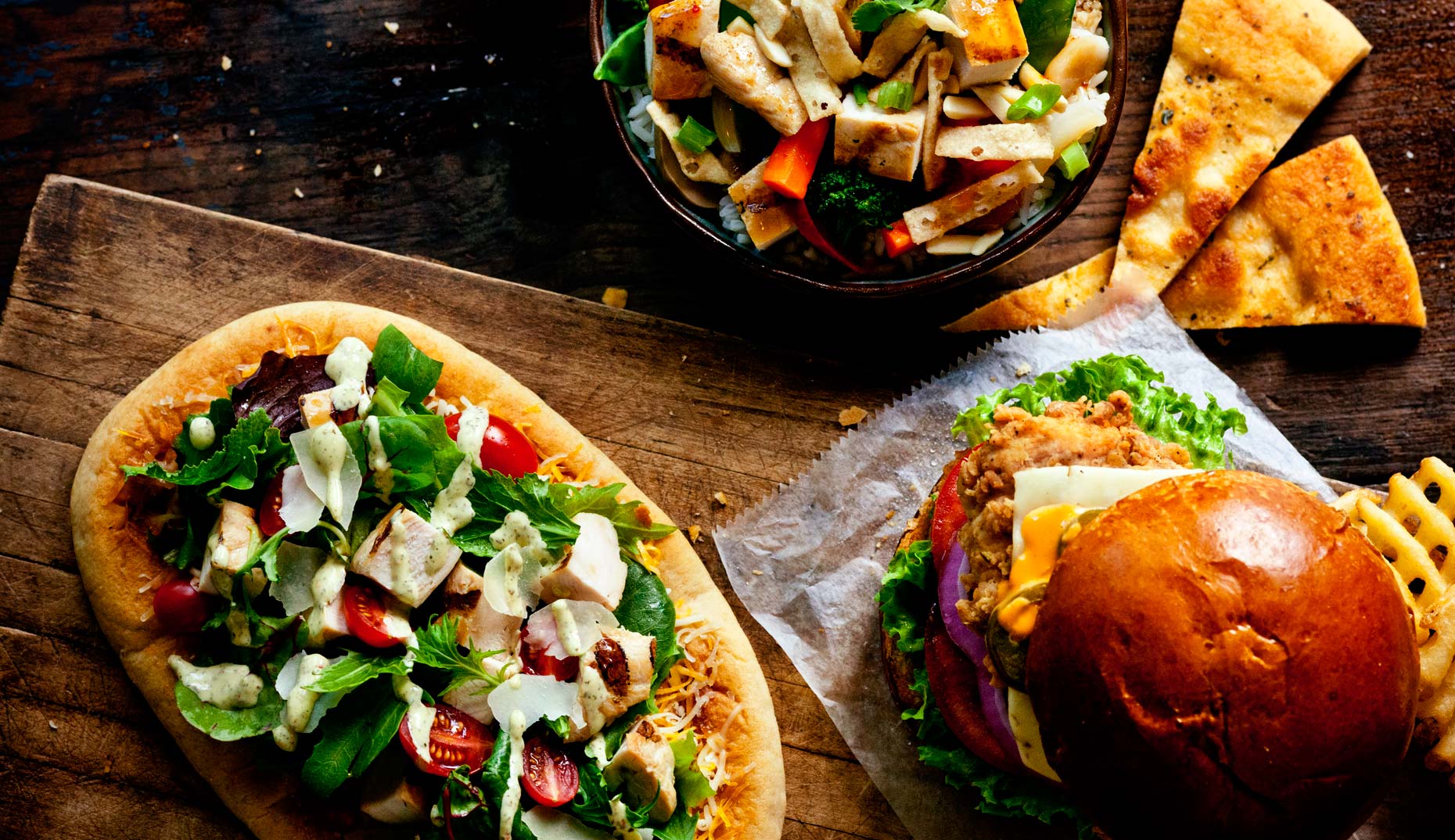 So you chose Chico and are now wondering what you are even going to eat to survive during college! Or maybe you are looking into going to Chico and considering your food options is an important part. Whatever the case, here are the best on-campus locations to use your meal swipes or flex cash!
1. Sutter Dining Hall
Of course, every Chico Student has eaten at Sutter Dining Hall at one point or another. Especially since it is the main hall on campus and one of the only places you can use swipes. However, this means that there are a million options, but none of them were ever really perfected.  The quality of food is very inconsistent, so you never know what you're going to get. They try their best to keep up with suggestions, but when you see a pink piece of chicken, or a tiny worm on a strawberry, you may not be as keen to eat here. So that's why Sutter Dining Hall gets 3 stars.
2. Sutter Café
Sutter Café is the small dining option after Sutter Dining Hall closes. It is the only other spot on campus you can use your meal swipes. Their options never change and range from sandwiches to flatbreads and nachos. With 2 side choices of soup, salad, cookie, chips or fruit. These options are far better than Sutter Dining Hall. The only downsides are the long lines and having to wait until 7pm for them to open. Overall they get 4 stars.
3. Butte Station
Although Butte Station is not a restaurant on campus that makes fresh food, it is sort of a gas station-minimart where students can use their flexcash. All of the premade foods are fresh and healthy. The store has a lot of munchy favorites that everyone craves now and then. It is also easy to stop by if you need some Advil, or a scantron before a test. The only complaint would be how expensive everything is there. If you aren't using your flexcash, do NOT go here. It is way too overpriced for using actual money. Beucase of this, Butte Station gets 4 stars.
4. The BMU Marketplace
The BMU Marketplace is a hub on campus (not to be confused with the HUB) for students and visitors to go for a wide selection of food, and even browse the student bookstore. Most of the options inside mimic generic food chain franchises such as, Subway, Panda express, and Starbucks. Other than these, there are also organic and vegan options or just easy to grab bagels, pastries, bottled juices, and sandwiches. Flex cash or regular money can be used here, and most of the options are good although not as great as the places they are impersonating. For that, BMU marketplaces gets 4 and a half stars.
5. Sylvester's Café
Another spot you can use your flexcash on campus. Sylvester's café is a hidden gem that is an amazing little study spot. A few events are held in here in the evening. It is like any café that you would imagine. Soft jazz music playing, people talking quietly, and a wide selection of coffees, teas and pastries to enjoy. This is the only place on campus with 5 stars. 
Whether you have a meal plan, are an upperclassmen, or just visiting campus – all of these great food options are right here on campus available to you. Be sure to check the business hours though! Hope it helps and happy studies!
---
---
Related Articles