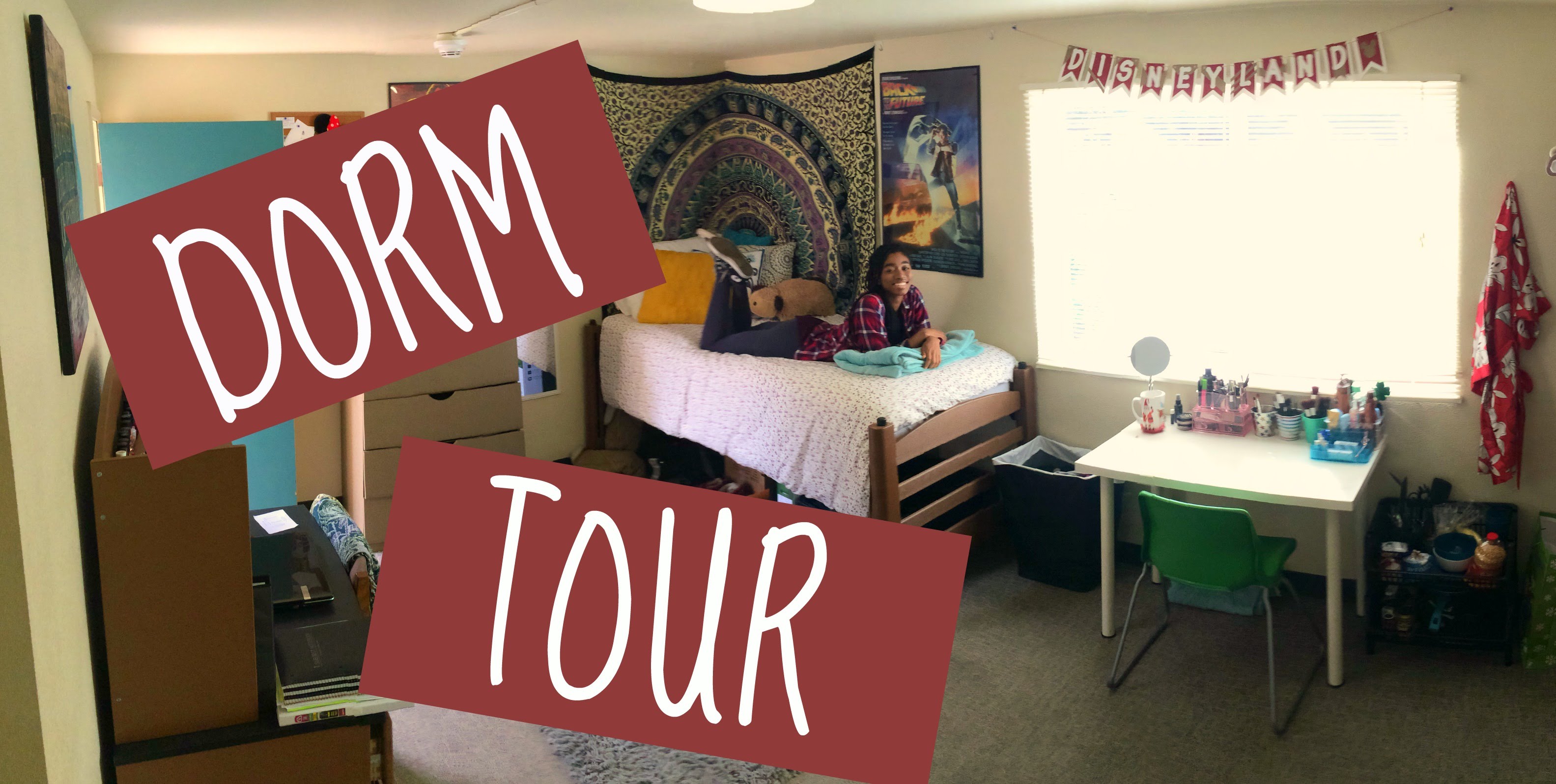 So you chose Chico, yay! It is an amazing school surrounded by a beautiful town full of people that are always helpful. What's next? Figuring out your classes, meal plan, and where you're going to live! In this article, you will learn all about the dorm options offered by Chico State.
1. Whitney aka "Big Whit"
Whitney, the oldest and biggest dorm on campus. The residents either love it or hate it. With 25 fire alarms within the past 10 weeks, and standing 9 stories high. Big Whit is definitely the most popular dorm on campus.       Pros: It is literally, right on campus. There is always someone throwing a dorm party down the hall. Giant study room! It is the most popular building on campus. They have single, double, triple, and quad rooms for students who want to bunk alone, or for ones who want 3 assigned best friends.
Cons: Well, it is the biggest dorm on campus, so it tends to get noisy. The fire alarms force everyone to walk the 9 stories down the stairs. RA's do not always connect with their residents individually because they have so many.
2. Sutter Hall
Sutter houses the honors students, and is attached to the dining hall. Not too bad of a walk. It is the newest dorm on campus, equipped with non-binary bathrooms, suites on the higher floors, and not only double but triple rooms.
Pros: On campus! Right above the dining hall. Newest housing, nice, updated rooms and bathrooms. Honors housing.
Cons: It has the second highest amount of fire alarms.  Can get a little busy with 5 floors of people. Rooms are slightly more cramped than others.
3. Shasta and Lassen aka "S n L"
Shasta and Lassen, the twins on campus. Two identical buildings with a huge lawn and sand volleyball court between them.  With a huge study room equipped with multiple computers, and laundry machines that take debit/credit cards (you definitely want that) – S n L is a nice option for on campus living without all the fire alarms.
Pros: Again, right on campus, close to the center of campus, so it is an easy 5 minute walk to anything. The washers and dryers take credit/debit card directly, unlike most others on campus. Not only that, but they have built in speakers in the bathrooms, so that anyone can plug their phone in and jam out while in the shower.
Cons: The rooms are fairly cramped. Some layouts even have the beds touching. Not so much space to yourself, so get comfy with your roommate! Be ready for some loud nights as well, not as much as Whitney, but there are definitely some crazy things that happen in SnL.
4. North Campus aka "Mecheskow"
North campus is made up of three buildings, Mechoopda, Esken and Konkow. They are a bit of a walk from campus and across a few streets, but the bigger rooms, and quieter space is a great trade off. Esken and Mechoopda are twin buildings, while Konkow is a cheaper apartment/house style.
Pros: The rooms are bigger than any other on campus. They are not on campus and nowhere near any big parties or disturbances. The amount of fire alarms per year are significantly lower than any other buildings (maybe 5 a year if you're lucky). Mechoopda has a small kitchen that is meant to be shared by its sister building, Esken. While each Konkow house has a HUGE pantry and kitchen for all of the 18 house residents to share.
Cons: Campus is a walk away… at most it will take 10 minutes to get to the farthest buildings on campus. There is not much going on all the way out there, so for events and fun, you will have to make the trek back.
5. University Village aka "UV"
University Village is the apartment complex about 2 miles off campus that the University bought for its students. It is a far cheaper option, making it very tantalizing, until you see how far you have to walk. There are shuttles, bikes, and parking that is much easier to get than any dorm on campus.
Pros: Pools! Hot tubs! Honestly, everyone else is jealous. UV has its own kitchens, living room and even a bath/shower. One of the best parts, YOU DON'T HAVE TO CHECK GUESTS IN! Anyone can come visit you!
Cons: Well, it is a few miles off campus. However, there are bus shuttles that students ride for free to go to and from campus. Another con, is that the gate at the front is open all the time so some strange people around the town could wander right up to your door!
Well, those are all of your dorm options offered by Chico State University. If those do not suit you, there are plenty of apartment buildings and student living halls that will house you for a great price. Hope it helps and happy studies!
---
---
Related Articles