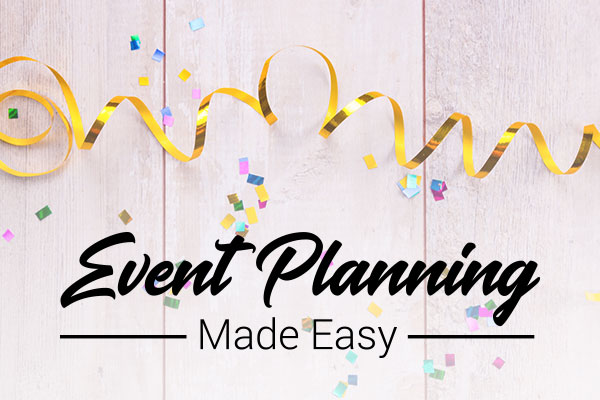 Not everyone knows what they want to be when they grow up. By the time you are applying to college senior year, you basically have to make up your mind as to what you will major in and find a job in for the rest of your life. Thankfully, schools like Chico State, let you apply as an undeclared major so that you can figure out what you want to do after gaining a little experience from General Ed classes. So, if you need an idea for a great major, or are already thinking about event planning, here are some reasons to major in it at Chico State.
1. Not Many Others Offer It
Chico State is one of the few colleges that offers event planning as a major. Although it does fall under a bigger category of Recreation, Hospitality and Parks Management, with options of Community, Commercial Recreation, and Tourism, Event Management, Recreation Therapy, Parks and Natural, Resource Management and Resort and Lodging Management. (Event management is the more complex way of saying event planning) So, if you are interested in Event planning, Chico State is one of the limited options available to you. 
2.Great Starting Salary
On average, event planners starting salary is about $53,000 a year. This may not seem like very much now, but compared to minimum wage yearly salary is $15,000. With the national poverty line being at $30,000, this means you will be making at least $20,000 above that. Not too shabby.
3.Location Location Location
Chico State is close to some beautiful areas, and not too far of a drive to even more. With Bidwell park right there and endless fields of golden wheat from all of the agriculture that surrounds Chico, many people hold weddings in or around Chico. Not many people in Southern California or other states have heard of Chico, but if you ask any photographer they usually go to Chico all of the time to take pictures for weddings. And where there are weddings, there are wedding planners! The picture below is one of many weddings held in Chico.
4.Availability
There are a little over 10 different businesses in Chico that employ event management majors. Making it easy to get an internship and job here. Many of the event planning majors will even be hired by the university or smaller organizations connected to it. 
5.Variation in Job
The nice thing about event planning, is that no event is the same. From weddings to baby showers to sweet 16's and graduations, there is no limit to what your customers will want you to plan next! Fraternities and Sororities will even ask for your assistance planning some big raves for their next fundraiser. You will definitely have fun while helping all of these people make their big days perfect.
Still don't think event planning is for you? Find someone in the field and ask them! You will find that event planners are not in it so much for the money, but to see all of their toils come together in a beautiful party or event for many to enjoy. After all, the biggest key to happiness is making others happy.
Hope it helps! Happy Studies!
---
---
Related Articles