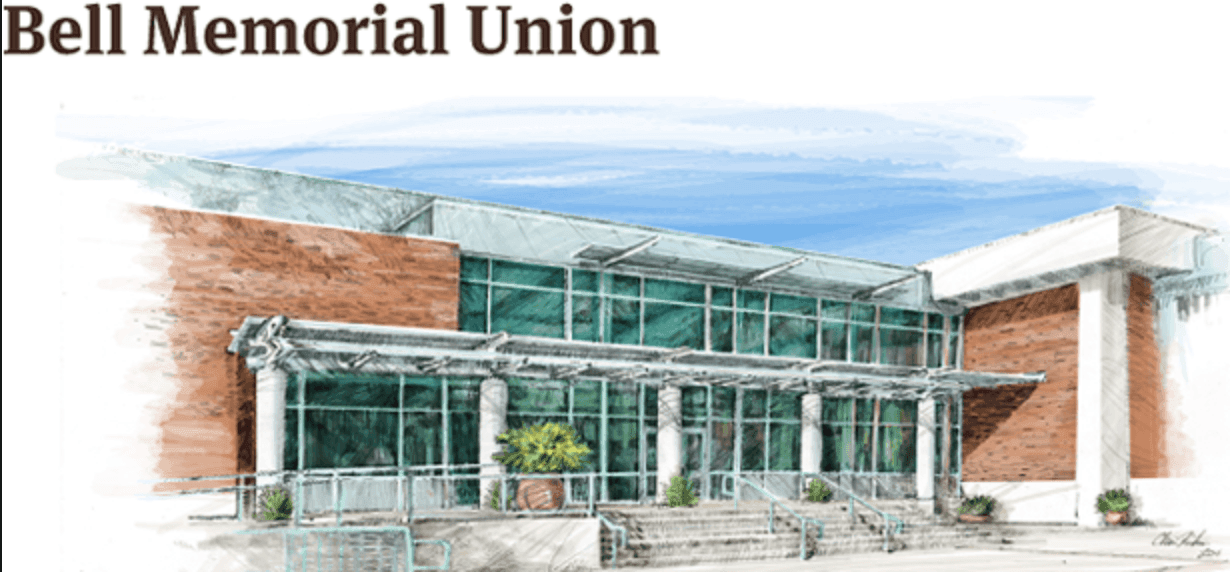 Chico State's BMU or (Bell Memorial Union) is a hub of activity on campus. This state of the art building houses many eateries and other shops that students love to use, here is a list of the best that the BMU has to offer
1. Radio Station
The on-campus radio station is one of the easiest ways to connect with other students. They play pop music and the DJ's favorites. Usually run by the communication studies majors as internships. All in all a great and fun piece of Chico State.

2. Clubs
The BMU is the hub and center for most of the clubs you will find on campus. From GSEC (Gender and Sexuality Equity Center) to CAVE (Community Action Volunteers in Education). The BMU houses all and every club you could ever want to find and be a part of. It's never hard to find your niche group here.
3. Common Grounds
Common Grounds is the resident coffee shop on campus. Think of the store as a mini Starbucks. It is the easiest place to go when you need a pick me up, or are about to pull an all-nighter in the library. This cute little shop offers both hot and iced coffee as well as tea and decaf. options, as well as small pastries and snack options.
4. Urban Roots
Urban Roots is dedicated to serving humane and ecologically sound food. It is set up in a grab and go style, emulating 7-11, but for whole foods.  Another benefit of this store is that there are coupons for it literally everywhere. It is hard to go a day without finding a buy one get one free or a percentage off coupon offered somewhere on campus.
5.  Marketplace Cafe
The Marketplace Cafe is exactly what it sounds like. It is about 4 different eateries all crammed together in one room. Now the word crammed brings up the idea that it is cramped and small, but marketplace cafe is quite the opposite. With many inside and outside places to sit and eat, the Marketplace Cafe offers food and friends for anyone interested.
6. Book Store
The bookstore is the best place to go to get anything Chico State related. The bookstore sells everything from sweatpants, to t-shirts, to sweatshirts with the chico state logo on it. It's an unofficial requirement to own Chico state merch to be able to attend Chico State. Not only this but they sell tech related items all the way to Klean Kanteens, Hydro Flask, and lanyards. Everything you could ever need, all with the Chico state logo printed somewhere on it.
7. Zen Den
The Zen Den inside of the BMU is easily one of the best rooms on campus. The Zen Den is built to be the perfect relaxation tank. Everything from ambient music, low lighting, hammocks, to group meditation. It is not uncommon to grab a quick nap inside of the zen den between classes.
8. ATM's
On the outside of the BMU, it features ATM machines from most of the major banks that students will be using. Wells Fargo, Bank of America, Golden One, and Chase. It is more than convenient to have easy access to these ATM's. The only downside is they are really close to the bookstore, where it is so easy to spend money
9. Student Government
The purpose of the Associated Students is to enrich the quality of campus life at California State University, Chico and to complement the educational mission of the university providing full actualization of the university experience through student governance, Bell Memorial Union facilities, a broad spectrum of programs, services and integral campus commercial enterprises
10. The BMU Auditorium
The BMU auditorium is a place where they hold everything from drag shows to town hall meetings. (A school thing, not connected to the actual town of Chico) The BMU auditorium is a place where everyone comes together, it is also where the orientation at the beginning of the year is held as well as many of the tours start there. This is a great, nostalgic, open, and airy room.
---
---
Related Articles