The bookstore at any school has an array of overpriced items with a logo slapped on top of it. Out of all the different things you will find, these are what all students need to buy from the Chico State Bookstore.
They come in a few different colors and are one of the comfiest things you could ever buy. These come in a few sizes, but feel more like a 'one size fits all' the way that they stretch. They can be worn in the dorm, or anywhere around campus because hey, you're in college. You deserve some relaxation wherever you can get it. Only $32

2. License Plate Frame
Of course, a license plate frame. The one thing everyone that has gone to college always has. The Bookstore at Chico State offers a few different styles to choose from, including ones that say Alumni, Mom, Dad, and Grandparent. The price can range from $14 – $40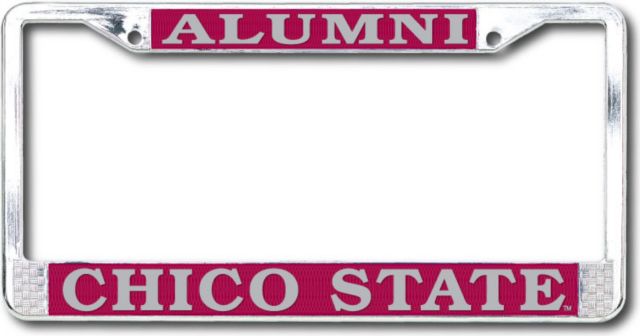 3.Hoodie
A classic college hoodie, always a sure fire way to show off your school spirit. Everyone's got one, so why not join your fellow classmates in total comfort and warmth. Although there are plenty of different styles, the classic one pictured below is definitely the most popular. Priced at $50
4. Mugs and Cups
What better way to enjoy a cup of hot tea or coffee than in a mug emblazoned with your very on Alma mater. There are plenty of different choices at the bookstore, especially around the holidays. They're an easy gift to give parents, and a great way to show your pride in a more relaxed manner.  Costing between $10 and $16
5.Pennant or Flag
The famous decoration of every dorm room, pennants are an easy and cheap way to decorate and show your spirit. Whether you choose to buy the easy $5 pennant or the giant $30 flag, everyone will know what college you are from.
So whether you choose to buy one of these or all of them, you will know you made the right decision. All of the purchases go towards supporting your own school and well adding a little more Chico State Spirit to your own life or gifting it into someone else's.
Hope it helps! Happy Studies!
---
---
Related Articles