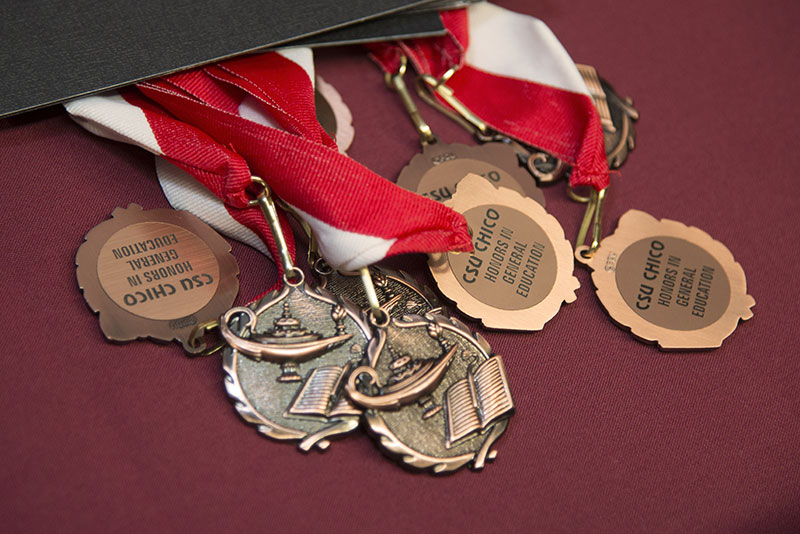 Paying for college can be a pain, especially without financial aid. Scholarships are available everywhere you look, but they can be very hard to get when you are in competition with the rest of the country, or even the world. However, to help with that, here are a few scholarships offered by Chico State.
1. Wildcat Scholarship
This scholarship is for incoming freshman of Chico State, and any current students. There is not much too it other than applying and committing to Chico State. Although, they do choose who receives the scholarships based on financial need, GPA, and a few other criteria. These ones are not too specific but break down into smaller categories. What that means is that you fill out one application and you are basically applying for multiple all in one. Nice isn't it?
2. President's Scholarship
This scholarship is selected based on GPA and outstanding citizenship. Being reserved for only incoming freshmen, or current high school seniors, this scholarship is worth $20,000 which could equal an entire year plus housing and a meal plan. Not too bad. The only catch: you have to apply for this before November 30th. So, while you are filling out your Chico application, be sure to fill out the application for this scholarship as well.
3. Middle Class Scholarship
The middle class scholarship is usually offered by every university, but the financial aid does come straight from each one individually. That means, if your family's annual income is below $165,000 you are automatically eligible. Be sure to look into this one more! They offer it for those families that make too much to be eligible for need based scholarships, but still need some help paying for college.
4. Athletic Scholarships
Chico State loves their athletes! And they want to be sure that they can pay for college, so the school isn't afraid to show its support for athletes in need. To qualify for these you must be an athlete at Chico State on an NCAA Division 2 team and be in need of financial aid.
5. Masters Program Scholarships
Not everyone goes for their Masters degree, but if you decide to earn one through Chico State, there are scholarships you can apply for to help out. Chico State offers 4 different scholarships and grants for students in the Masters program.
So if you are going to Chico, or thinking of going, be sure to look into these scholarships for an easier way to pay for college. Your competition is smaller and you don't need to be in the dark about where the money is coming from or if you are being trapped into paying it back later. Chico State cares about its students and wants them to succeed. Hope it helps! Happy Studies!
---
---
Related Articles