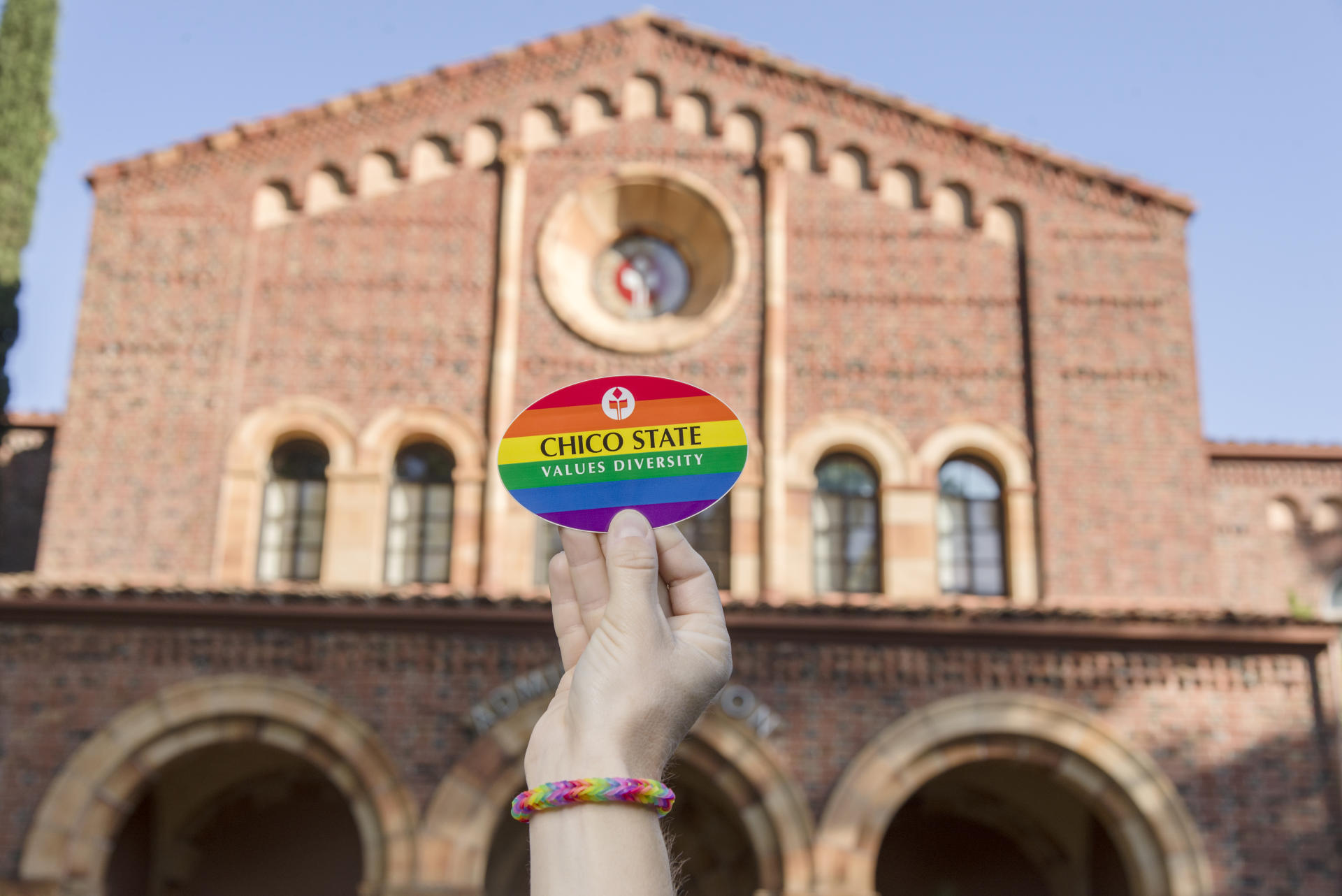 College campuses are some of the most forward thinking and progressive places anyone can be. They are inclusive of any person of any gender or background. Each day they strive to create an even more accepting and equal place for students to thrive and learn. Chico State loves to do just that. Here are 5 ways that Chico State supports equality.
1. GSEC
The Gender and Sexuality Equity Center is one program/organization that Chico State supports and funds on campus. They put on events and spread equality of gender and sexuality to all students. Showing that everyone of any sexual preference or gender identity is human and deserves to be heard. They also help keep students sexually safe by supplying condoms, dental dams, lubricant, and rape whistles all for free.
2. Lavender Living
Along with recognizing that all genders and sexualities are accepted and supported by GSEC, Chico State also offers safe, inclusive, on campus housing for LGBTQ+ students. It is offered in Konkow themed housing, the university ensures an accepting and mentoring RA for students who may need help recognizing or accepting themselves. By allowing LGBTQ+ students to have their own house, Chico State is showing their support for these students. LGBTQ+ students can also choose to live in any other dorm on campus.
3. CCLC
Cross Cultural Leadership Center is an organization hosted by Chico State that allows students of any race or culture to make a difference on campus. They strive to create and uphold accepting and equal infrastructure for all students. The CCLC also works to spread awareness of cultural insensitivity, and how to address it in society.
4.1st Gen and Proud
Cal State University Chico absolutely LOVES their 1st Gen students. 1st Gen stands for First Generation, as in first generation college students. The school offers multiple scholarships to those who are the first in their family to attend college. Chico wants everyone to have the opportunity to obtain a college education. They offer programs for 1st gen and many scholarships.
5. Support the Dreamers
When it came out that DACA was being repealed and the Dreamers of America would be deported, Chico State along with many other colleges started programs to help those in DACA to be able to stay in the country. Chico State does NOT enroll people based on citizenship, so many Dreamers had found a home here, and the school was not going to let them be evicted.
These are some of the ways that Cal State Chico supports equality and freedom for all people. The university wants to abolish the judgement or segregation of anyone based on gender identity, sexual preference, background, culture, race, and many other things that currently keeping people apart. It strives to create and inclusive and safe environment on campus and throughout the city. Be sure to join one or more of these programs today to make a difference!
---
---
Related Articles