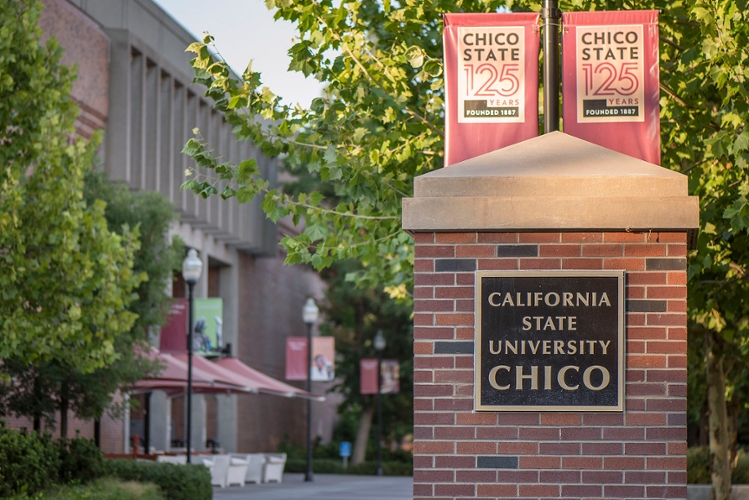 College courses are not the easiest things in the world to do, depending on the subject and your own interest, they can be a bit tedious to go through. However, as a college student, you have to take about 40 to 50 classes, so why not pick the best ones? You are paying for these, so why not get the most bang for your buck. You can do this by taking classes with some of the best professors on the Chico State campus.
1. Rebecca Brunelli
Rating: 5.0
Would Take Again: 100%
Department: Biology, Life Sciences
Courses taught
BIOL323 – Learn More
BIOL105 – Learn More
Student Reviews
"An incredible professor that is extremely knowledgeable and helpful. Class is engaging and informative, and students will learn the importance of studying animal behavior. Dr. Brunelli's class will change students perspectives and inspire them to advocate for Biology! Take her class!"
"Dr. Brunelli is easily one of my favorite professors here. She is super helpful, has a genuine care for her students and wants them to succeed. She kept the lectures fun and educational, the tests very accurately reflect the material and study guides, and is super respectful and a caring human being. Doesn't hurt that she's super cute too"
"Dr. Brunelli is very passionate about animals and science in general. This class was great and I felt like she kept it very interesting (even though the topic is already) and made class fun to attend. She kept it humorous but still academic. There are participation points every day and a few homework assignments and exams but class is great!"
2. Timothy Heinze
Rating: 5.0                                                                                                                                Would Take Again: 100%                                                                                        Department: Marketing
Courses taught
MKTG371 – Learn More                                                                                            MKTG483 –Learn More                                                                                                  MKTG490 – Learn More
Student Reviews
"I have taken Tim for two marketing courses and would take him time and time again if he taught others. He is always available for students and always takes time in class to go over topics that need to be clarified. He is an amazing teacher! You will never regret taking him for any class."
"I'm taking Tim for MKTG 490 after already having taken him for MKTG 371. This is a much more difficult course content-wise and I cannot imagine taking it with anyone other than Tim. He goes out of his way to help his students and I actually look forward to his lectures. He is hilarious and a great teacher! Highly recommend."
"THE most entertaining, encouraging professor ever!! He makes the lectures very very entertaining and memorable and engaging!! Covers all the chapters simplified and highlights the main important parts for the exam!!"
3. Aaron Draper
Rating: 4.5
Would Take Again: 100%
Department: Communication Arts
Courses taught
MADT217 – Learn More                                                                                                      CDES396    – Learn More                                                                                                    CDES206- Learn More   
Student Reviews
"Aaron is easily one of the best teachers at Chico State. Everyone one of his lectures were interesting, informative, and funny. He really tries to get the students talking/laughing which is awesome! Be vocal & ask questions, it's a blast! No textbook, but a DSLR is mandatory (if you dont' have one, talk to him). DON'T skip class or labs."
"My favorite professor this semester! I took social media photography and loved every second of it! All you need is a smart phone. Gives you a chance to learn all the basics about photography without any stress."
"My favorite teacher in college yet. Aaron is so dope and I learned SO MUCH about photography from this class. If you have any interest in photography please take this class. He is the most helpful teacher ever. Love this guy"
4. Dale Word
Rating: 4.4
Would Take Again: N/A
Department: Engineering
Courses taught
EECE237 – Learn More   
EECE144  – Learn More
EECE135 – Learn More
Student Reviews
"Best EECE Professor, best professor ever I've had. Knows his stuff, keeps up to date with industry (his specialty is embedded systems). Incredibly easy to talk to, and great lecturer. Thanks to Dale I like computer engineering, and I am now mastering in embedded systems. Its really cool material, and he presents it as such. Couldn't recommend more."
"A lot of my colleagues regarded this class as hard. The averages on the tests support that. However, because of this he curves a lot. Take good notes and study them well. The projects can be challenging, so give them time. The final is easy, it's just questions taken from previous tests and slightly reworded."
"This guy is an awesome professor. He makes the very complex topic of Embedded Systems very easy to understand. I highly recommend taking EECE 337 from Dale. Plus, Friday Story time is worth going to class for!"
5. Drake Brown

Rating: 5.0
Would Take Again: N/A
Department: Marketing
Courses taught
MKTG305 – Learn More
Student Reviews
"Drake is a great teacher. His lectures are great and he is good at getting the class involved. His study guides are extremely helpful. All around a great person, would definitely take this class again."
"Professor Brown is a very knowledgeable and straight forward guy. His class is not hard if you just come to class and put some solid effort into the group project. The tests do not have any surprises and are not too difficult. The best part was getting to do a marketing project on a real company and then present it to the owner. Great experience!"
"Drake provides interesting and entertaining lectures and the group project is very involved. I would say this class prepared me very well for future marketing classes and will help in other studies of business as well."
6. Patrick Hull
Rating: 4.8
Would Take Again: N/A
Department: Communication
Courses taught
CMST 131  – Learn More   
CMST 132 – Learn More
Student Reviews
"Pat is hilarious, full of life, and so fun to listen to during short lectures. He cares about his students becoming better communicators & practicing NVC so he is always giving feedback and helpful tips! One of the coolest professors I've ever had! 10/10 recommend!"
"Honestly, a great a professor who is very inspirational in his line of work. One of those professors where no favorites are picked and respect is gained. Once you and him have bonded you'll be proud to be able to feel that respect coming from Pat."
"He is a really cool guy. He loves questions and is clear when answering you. He is also very supportive which is great especially since having that confidence booster helps when giving speeches. He doesn't grade very hard, but then again, if you are good at talking in front of others, it is an easy class."
7. Alexandra Perrone
Rating: 4.1
Would Take Again: 86%
Department: Anthropology
Courses taught
ANTH 111  – Learn More
ANTH 112   – Learn More
BIOL 103 – Learn More
Student Reviews
"Alex is the BEST professor I have had so far. She has a love for Anthropology that makes the lectures interesting and engaging. She is very clear, will clarify when need be, and is always happy to help. Take her class! P.S. don't buy the book, I don't think I read it once."
"Ms. Perrone was an amazing professor! She loves and knows anthropology very well. She is very structured throughout the whole semester, lectures, homework due Sundays and test at the end of unit. She is always available to answer any questions and will always thoroughly explain if you need help or don't understand something in the lecture. Take her!"
"Very amazing instructor! I have her for Human Anatomy lab. She makes sure that we all understand the material. She goes around every group for individual help. Very optimistic!"
8. Laura McLachlin
Rating: 4.7
Would Take Again: N/A
Department: Recreation, Hospitality, and Parks Management
Courses taught
RECR 260  – Learn More
RECR 220 – Learn More
Student Reviews
"Laura is my adviser, my professor, and she is AMAZING! She always has a positive attitude, greets you with a huge, perfect smile, and she loves what she does! She is extremely passionate about Recreation Therapy and one of the most amazing human beings out there. She is great in emailing you back right away!"
"Laura is amazing! She is so passionate about what she does. 260 does take a lot of work out of the classroom with volunteering hours and whatnot, but Laura is lenient and will help you in any way she can. Very rewarding class!"
"By far,the sweetest most kind professor on campus. This class is all about people with disabilities and although I didn't seem to excited to take this class at the beginning of the semester, I have completely changed my mind about it and have learned SO much. I think every department on campus should have to take this class. So interesting but easy"
9. Roger Gisborne
Rating: 5.0
Would Take Again: N/A
Department: Music
Courses taught
MUSC465 – Learn More
Student Reviews
"I highly recommend taking Roger's songwriting class. We have a few projects due during the semester. He gives the best feedback to his students on song structuring. Roger is a well known producer that has worked w/ Miley Cyrus, AWOL NATION, Fitz and the Tantrum's Noelle Skags. Chico State is lucky to have him."
"This class gives you real world scenarios of what actually is used in the songwriting business. The teacher has been in the business for a long time and knows what he is talking about. You get the chance to work within what genre you want to write songs in and actually go through the phases and see your song turn into something you can show off."
"Easy class. Teaches the fundamentals of songwriting and working with a professor who is actually in the music industry. Barely tests, more group work involved inside and out of the classroom creating your end of the semester project which is a song. Recommend taking!"
10. Katia Samoilova
Rating: 5.0
Would Take Again: 100%
Department: Philosophy
Courses taught
PHIL 102 – Learn More
Student Reviews
"There are 10 quizzes online and she only takes the top 7 scores. Each quiz had 10 questions. The final was online and only 40 questions. I would only show up to class once a week during review for the quiz and would go home and take the quiz. She literally said in the first week that the class is a GPA booster. TAKE HER"
"I was scared this philosophy critical thinking course would be daunting, but she makes everything so easy! She will answer any and all questions you have, lets you out of class 20 minutes early, and is straightforward w/ the material and class expectations. She is so pure and such a great professor! (Also INSANELY smart) Take her class!"
"Katia is a great professor. She answers everyone's questions. Your grade consists of 10 online open note quizzes an online final. She drops the lowest 3 quizzes. At the end, she also has an extra credit quiz. If you forget to take a quiz by the time it's due, email her and she'll open it for you until the day she goes over it! Easy A!"
If you are a college student, it is always great to know which classes to avoid, and which ones you absolutely need to take. So, if you are registering for classes and have no clue which professor you want to take, be sure to keep this list in mind. These professors offer classes that not only are fun and easy, they leave you with lessons that you can actually use later in college, and your future career.
---
---
Related Articles