Back to Clarion University Blogs
10 of the Coolest Clubs at Clarion University
If you are looking for a way to get involved at your university, joining a club is a great option. Clubs are a good way for students to meet peers who share similar interests.  
Clarion University
has over 135 student clubs to choose from.  See below for a list of 10 interesting clubs at Clarion University.
1.  Ultimate Frisbee Club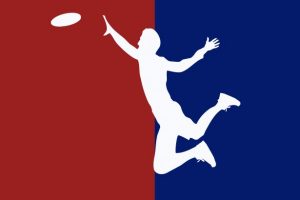 This club that was founded in 2008, aims to bring ultimate frisbee players together to train, practice, and play in tournaments.  Come be a part of the "fastest growing team sport in America".  The regular season is in the spring followed by the College Series, and regional and national championships.
2.  Recreational Outdoors Club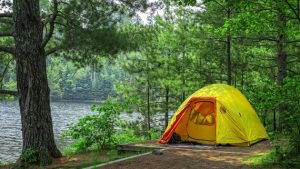 This club is designed for the student that loves spending time outdoors.  Club members participate in activities such as camping, kayaking, caving, and rock climbing.  The goal of the club is for students to make friends and spend time outside.
3.  Ski and Board Club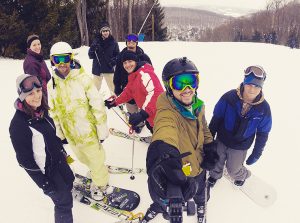 This club will go to a mountain to ski, snow board, or go tubbing.  More experienced club members are available to help newer members learn skiing and snow boarding skills.  A future goal of the club is to fundraise to make the season passes less expensive for students.
4.  Study Aboard Club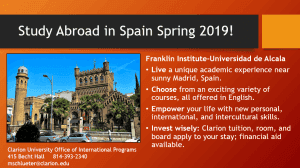 Interested in becoming a world traveler?  Join the study abroad club!  This club is designed to educate students on study abroad opportunities.  The club also fundraises for international issues and holds panels on topics such as past study abroad experiences
5.  American Sign Language Club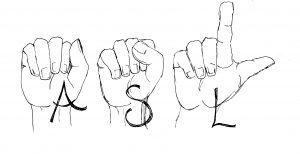 This club is designed for students interested in deaf culture.  Club members will learn about the history of American Sign Langauge along with phrases and other signs.
6.  Clarion Green Team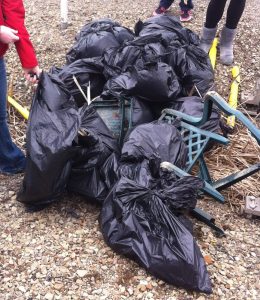 This club is for students who are interested in helping the environment.  Club members get to the chance to work on recycling projects, outdoor cleanups, environmental awareness programs,  and fundraisers.
7.  Clarion University Film Club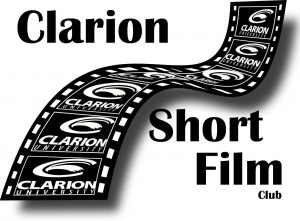 This club is specifically for students interested in film.  The goal of the club is to help students produce, shoot, and edit films.  The student-run films are also a great chance for students to practice their acting skills as characters or extras in the movies.
8.  Club Smile

This club serves to raise money for Operation Smile which is an international organization that performs surgeries to repair cleft palates and cleft lips.  Club Smiles hosts various fundraisers and ends the spring semester with "Small Walk for Big Smiles".  All money raised goes to Operation Smile at the end of the year.
9.  Eagle Ambassadors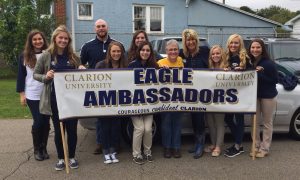 This student organization serves as a liaison between current students at Clarion and alumni.  The club places an emphasis on dedication to Clarion both before and after graduation.  Club members work on their leadership skills as they serve as an example for other students on campus.
10.  UNWIND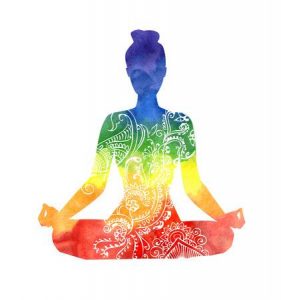 UNWIND stands for Unity, Wisdom, Insight, Nature, and Development.  The goal of the club is to promote wellness through meditation, yoga, and natural remedies.  The club believes that practicing these activities can help students improve their spiritual, mental, and physical health.
Top Events During the School Year at Clarion University
1.  Homecoming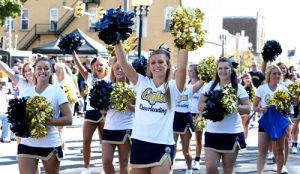 Homecoming is a very important tradition at Clarion University.  Homecoming events include a football game, a Distinguished Awards Banquet, the Alumni Association's Parade Reception, and an Eagle End Zone Alumni Party.  This year the event occurred between October 5th and 7th.
2.  Haunted Dorms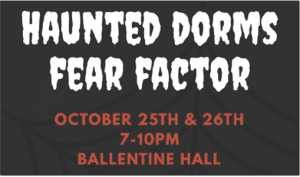 This unique, fun event occurs right before Halloween on October 25th and 26th.  At this event, recognized student organizations can buy rooms to decorate and scare people in during the event.  Students can come walk through the rooms for free.  Any donations go to the Clarion Cancer Center.
3.  NOLA Campus Fest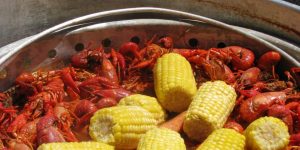 At this festival, students can enjoy a crawfish broil, jambalaya, and beignets.  Activities include painting Mardi Gras masks, playing New Orleans trivia, and getting NOLA themed prizes.  Students can also learn about a spring break work trip to New Orleans.
4.  Stars over Clarion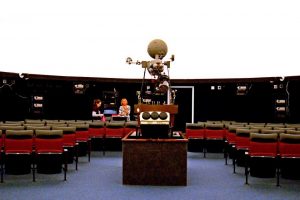 This monthly event invites students to come explore the night sky at the Pierce Planetarium.  Discussion will be focused on the sky, ancient stories, and celestial objects.  Afterwards, there will be an observing session with the telescope.
5.  Sporting Events

Come cheer on the Golden Eagles at various sporting events throughout the year.  With a total of 15 men and women's teams, there are many games or competitions to attend.
---
Suggested Articles in Clarion University