Back to Clarion University Blogs
10 Buildings You Should Know at Clarion University
Clarion became a college-level institution in 1920. Ever since, the college has been named one of the safest colleges in America, as well as one of the top online business schools. To best navigate your time at Clarion University, you need to know about these 10 buildings.
1. Becht Hall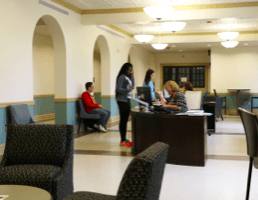 Becht Hall is where you can get many of your questions answered as an undergraduate student. Upon entering the Becht Hall lobby, you'll be greeted by the Becht Hall Resource Desk. Students at the Resource Desk are there to answer any questions you may have or direct you to the appropriate office where you will find the answers. Offices here include the center for wellness, advising, career services and many more.
2. Eagle Commons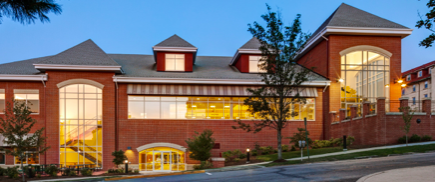 Clarion University's main dining center, Eagle Commons, offers variety for every meal with its unique stations. Eagle Commons is centrally located on campus, and is a great place to grab a meal with your friends or student group. They are open from 7 a.m. to 8 p.m. most days.
3. Carlson Library

Located inside of Carlson Library is Carlson Cafe where students can grab a pre-study group snack or a caffeinated beverage to keep them going throughout the day. There are many study spaces located within the library for your personal study habits. The library also loans books, periodicals and iPads for students to use.
4. Gemmell Food Court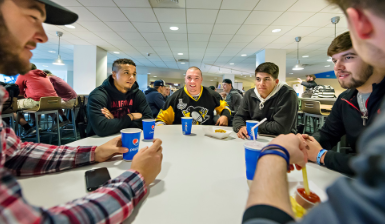 Gemmell Food Court is located in the heart of campus. It's a convenient place to relax during the day. Along with the great social atmosphere come excellent food choices for any taste. They offer fresh, high-quality food with a wide variety of options every day.
5. CUPCakes Bakery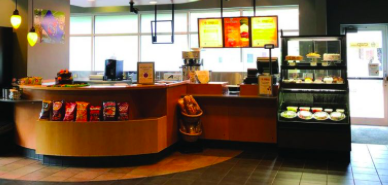 CUPcakes Bakery is your go-to for all things sweet. CUPcakes offers daily homemade baked goods including muffins, cookies, donuts, cakes, pies, and more. CUPcakes also has fresh smoothies, snacks, stuffed milkshakes, ice cream to go and On-The-Go meals, salads and sides. Students often gather here to socialize during their busy days.
6. Student Recreation Center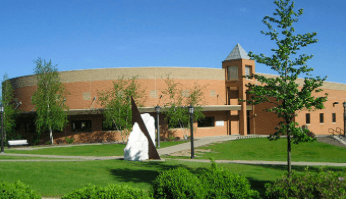 This included resource for students is a great way to stay active while in college. The facility provides fitness and recreational opportunities including three multi-purpose courts, a four-lane running/walking track, a climbing wall, a stretching area, a cardiovascular area, and a weight room. It also houses a comprehensive intramural program with over 40 leagues and tournaments.
7. Becker Hall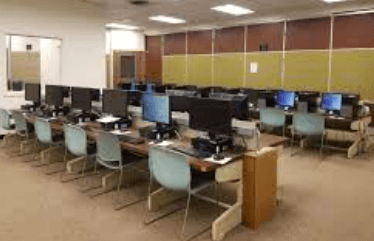 Computing services is housed in Becker Hall. It is also home to the Learning Technology Center. The center provides resources, support and professional development for faculty to assist with the integration of technology into classrooms at Clarion.
8. Marwick-Boyd Fine Arts Center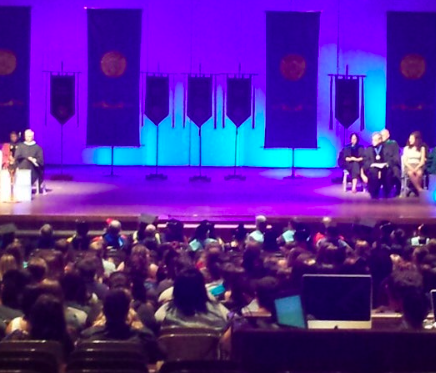 The Marwick-Boyd Fine Arts Center is home to the fine arts programs at Clarion. Many students will find themselves taking at least one course here in the fine arts. It also is where Clarion students will have their graduation ceremony.
9. University Bookstore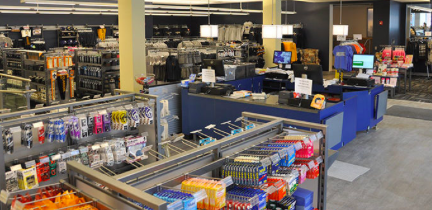 Students can find their necessary materials for classes at the University Bookstore. They also sell Clarion gear, dorm essentials and other school supplies. They are open from 8:30 a.m. to 5 p.m. most days.
1o. Still Hall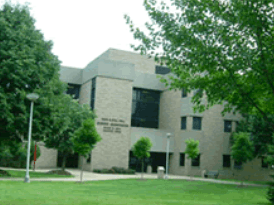 Still Hall is home to many of the smart classrooms at Clarion. Students use innovative technology in their classes held in this building. It is also home to some of the computer labs on campus.
Whether you are looking for classes, academic resources or food on campus, this list can help you. It is important to stay involved and look for help when you need it. Some of these buildings are for getting involved, and you really should try some kind of extracurricular out.
---
Suggested Articles in Clarion University