Back to Clark Atlanta University Blogs
Top 10 Library Resources at Clark Atlanta University
A great way to succeed while at school is by using every resource that you can. A majority of these resources can be found at the local library. Here are the top 10 library resources at
Clark Atlanta University
.
1. Reserve a Room
By reserving a room, you can have a quiet place to study whenever you want. All you have to do is go on the website and pick a time you want a private room. This is also a great space for group projects.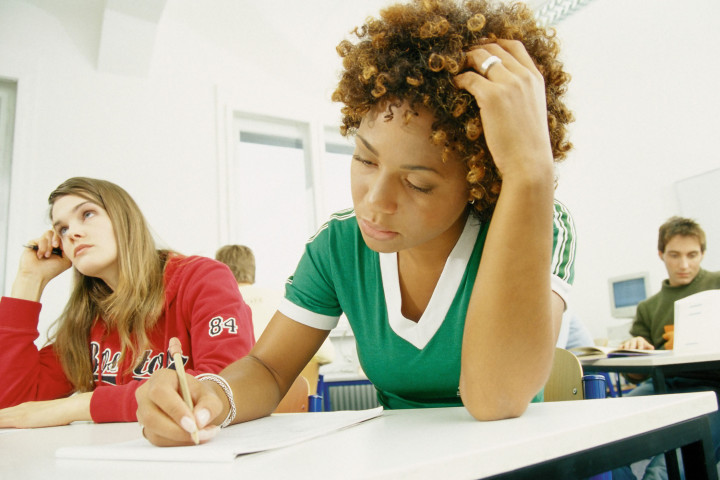 2. Work with a librarian
If you do not know where to start on your research project, you should work with a librarian. You will have a private meeting with the librarian that will help you gather information. This will be a super useful meeting.
3. Library Snapshot
library snapshot is a program that helps you get used to the library. You can go online in this section and find out all you need to know about the building. This will make your life much easier.
4. Academic Search Premier
Academic search Premier from here is one of the better databases that you have access to. You will be able to find thousands of archived articles and journals on the site. This will make your research paper a lot better.
5. MasterFILE Elite
MasterFILE Elite is yet another great database that you can use. By using this site, you can look at tons of books and journals right from your own home. This is a super convenient resource.
6. Nexis Uni
Nexus Renee is one of the most expensive databases that the school could have. This is because there are millions of different features, documents, and books located at this one site. By using this resource your research will be much more wholesome.
7. Newspaper Resource
If you need to specifically look at newspaper articles, you should look at newspaper resource. You can go back many decades to the scanned versions of old newspapers. This will make your research project completed.
8. Primary Search
Primary search is a tool supplied by the library to you. This allows you to search the World Wide Web in hopes to find what you're looking for. This is the first stop that a lot of students take to find information.
9. WorldCat Discovery
World cat discovery is a cool resource available to you. In fact, if you don't use it you will lose it. Whenever you are doing a research project this is a good place to look.
10. SciFinder
The final great resource available to you is SciFinder. This is a database that focuses on science-based journals and articles. If your topic revolves around a subject in science, this is the place for you to go.
Top 5 Libraries at CAU
1. Robert W. Woodruff Library
The only library actually on the campus of the school is the Robert W woodruff library. This is a great place to go if you need a quiet place to study and access to some great resources. There's even a coffee shop on the lower level to give you an extra kick of caffeine.
Address: 111 James Brawley Dr
2. Atlanta Central Library
The Atlantis central library is another close location that you can take it vantage of. But visiting this place, we still have access to some free resources for students in the area. This is a great place to keep in mind.
Address: N/A
3. Cleveland Ave Library
Another library in the area that is welcome to all students is the Cleveland Avenue library. This location has dedicated professionals that know what they are talking about. If you live off-campus, it may be easier to go to this location.
Address: 47 Cleveland Ave
4. Northwest Library
Northwest Library is one of the smaller libraries in the region. That being said, there are still tons of resources that you can use here. These resources are free for all students.
Address: 2489 Perry Blvd
5. Peachtree Library
The final great library in the region is the Peachtree Library. If you visit this location, you will be able to get the help that you need to succeed.
Address: 1315 Peachtree St
---
Suggested Articles in Clark Atlanta University