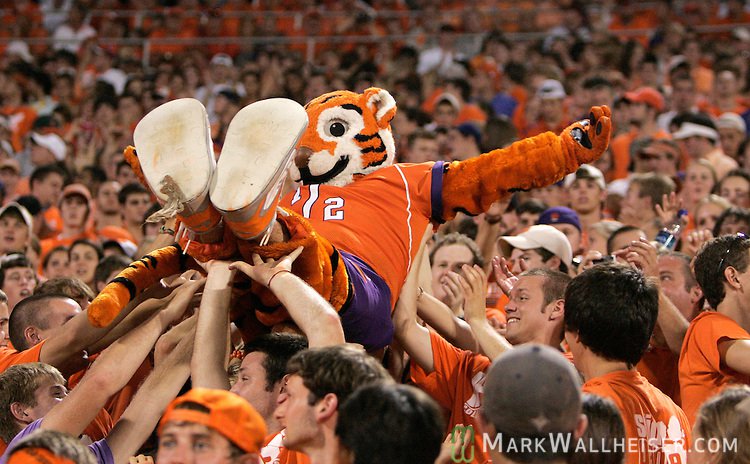 Clemson University offers many exciting and fun classes during the year. If you are looking for some cool courses, make sure you continue on reading! Here are 15 of the Coolest Classes at Clemson University!
This course focuses on introducing students to using anthropology in a more medico-legal context. It puts a more interesting spin on anthropology by using the skeletons and archaeology to discover details about human identification. This class can be taken as an anthropology or biology course.
For a little more hands-on creativity, I would suggest taking woodworking studio. It introduces techniques for using wood for sculpture and furniture design, letting you do almost everything yourself. And if you still want a little bit of the classic learning, this class also has students do some research on the historical impact of woodworking.
This class is a bit different than the other biology classes you might hear about. Not only does it explain the biological processes that go on when a person is sick, the instructor also tells how the disease is understood and current methods of prevention and treatment. And science is all you'll find in this course. Economics, social, and ethical issues are constantly being discussed.
Everyone loves a good football game, or maybe baseball, but do you know the economics that are working in the background? This class makes sure that you do. It focuses on teaching you basic economic issues through sports data and how to analyze teams, leagues, and institutions.
Almost everyone has heard a little something about the Greek gods like Zeus, Apollo and Aphrodite. But there are so many other myths that are just as interesting. This class focuses on teaching a wide span of these myths, especially focusing on literature.
This course focuses on Native American humor in the 19th and 20th centuries. If you have some trouble getting through an English class, this might be the one for you.
This class focuses on one of the most interesting ancient civilizations, the time of the pharaohs. Not only does it explore the political history of the time period, but it also explains daily life with many details being explained through archaeological finds.
Another hands-on class like woodworking, this class lets you make your very own jewelry. In this course you learn how to turn gemstones, minerals, gold, and silver into works of art.
A little bored with your routine lecture classes? This course is taught outside (unless weather doesn't permit it), is fun and easy, and teaches the basic principles and forms of archery. Even if you'll never need to use this in real life, it's a great skill to tell people about!
For all those marketing majors out there (or even if you're not), I would absolutely recommend this class. It's a little different from other business-oriented classes and delves a bit into psychology. This course teaches how to analyze individuals and groups to understand consumer decision-making.
The lure of rock and roll should be just about enough to interest you for this class. Teaching about all the classic rock icons, this course will teach all about rock elements, styles, and artists. It also follows the evolution of rock and roll be examining musical influences. Definitely a fun and interesting course!
Many people know what war is, but not quite as many know why. This course will examine war from both ethical and strategic perspectives. This includes the aims of war, general strategies used, and what the nature of a just war is.
The conversation of sex is unavoidable in our current culture. This class dives right in, teaching the anatomical, cultural, and psychological aspects of human sex and how we perceive it.
While everyday psychology may or may not be interesting to some, the complexities of mental illnesses are infinitely more interesting. This course teaches the diagnosis and treatment of mental illnesses. It especially focuses on the symptoms and causes of maladaptive behaviors.
Anyone who likes CSI or Law & Order would enjoy this criminology class. It teaches the study of the nature and causes of criminal behavior. It includes the social attempts to control crime, social responses, and the criminal justice system.
---
---
Related Articles