Back to Colby College Blogs
10 of the Easiest Courses at Colby College
College life is hard, especially when taking tough classes. However, there are some classes that aren't as hard as some. These courses will help any student achieve an A as long as they put a bit of effort into the work they do in class. Below is a list of 10 of the easiest courses at
Colby College
!
Known as a melting pot, the United States offers students an enriching history. In this course, student s will examine the past and present culture in america. Students will also explore major literature works, historical texts, philosophies, and religious ideas that have helped to shape America to what it is today.  This course will also have a primary focus on popular culture as well.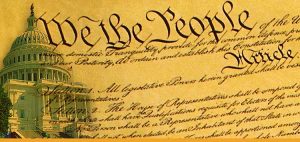 Utopias are seen as a perfect place to live in, but have you ever wondered what ideas have helped to create such a place? This course will examine many utopia and dystopia philosophical ideas, art, film, major texts, and anthropology ideas. Students will learn how humans interact in a utopia-like world and how it compares to a dystopia. Topics to be discussed include citizenship, technology, government, politics, media, and family.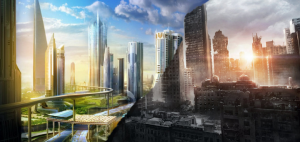 We have all heard about Cleopatra, the Queen of Eygpt, and how many of her workers built pyramids. We have also hear of many of the key cathedrals, that held power for political and religious purposes that are still around today, but have you ever wondered the stories behinds the great architecture built during those times? This course will examine pyramids and cathedrals as they relate to the environment we live in. Topics to be discussed include royal palaces, cathedrals, pyramids, the Gothic period, Roman military, and the Parthenon. Students will participate in class projects, discussions, and various field trips in this course.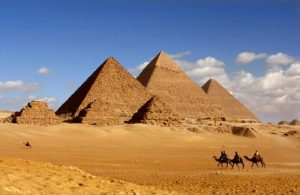 Have you ever wondered if other organisms exist elsewhere in the universe? This course will examine the clues of finding out if they are and how scientists are developing technologies to help us explore space. Students will learn how many of our plants are formed, why planets are habitable or if they aren't, and what other civilizations questioned whether or not extraterrestrial life exists in another world besides our own.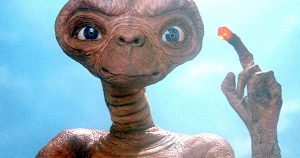 Science has changed to fit the needs of not only the broad field of science, but also the criminal justice system as well. In this course, students will examine how science relates to crimes and how crimes are investigated with the help of scientifical thinking.  Topics to be discussed include violent crime, trace evidence, forensics, DNA profiling, toxicology methods, and ethical reasoning in the laboratory.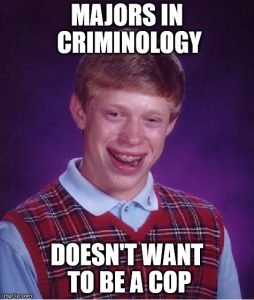 Film offers audiences around the world a wide array of genres to watch and choose from. In this course, students will explore the western film genres as it relates to various global perspectives. Students will watch a series a film frm Latin america, Europe, East Asia, and Australia so that they can better understand why ideas that relate to space, crime, violence, and politics form based on opinions on a film. Students will also explore many other popular genres in the western world as well.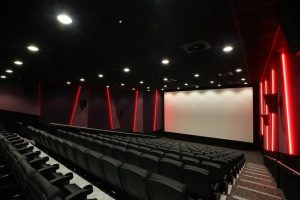 Everyone has heard about the volcano oozing out lava in Hawaii or how if the super-volcano in Yellowstone National Park erupts, the world will begin another ice age.  In this course, students will learn about how volcanos have shaped the land masses millions live on today, how environments affect volcanoes, and how they will affect mankind in the future. Students will also learn about how scientists are constantly working to find out answers on the processes of various volcanoes and what causes them to erupt.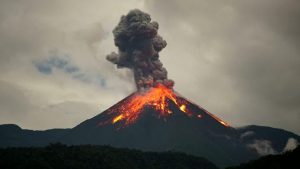 In this course, students will examine the various methods used to create a story with media through video and audio recording, filmmaking, photography, and more. Students will also have a chance to produce their own story through a series of projects given to them. This course is designed to enhance each student's creativity and productivity. There will also be an emphasis on cultural and socioeconomic realms as it relates to multimedia as a whole.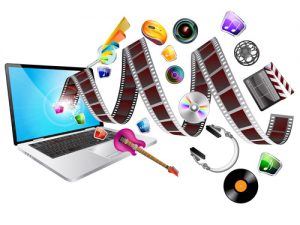 Music is something that every person can relate to and listen to. This course will introduce students to the world and art of listening to music. Students will have an opportunity to listen to a variety of styles from different eras, ranging from the Middle Ages to the present. There will be a special emphasis on how culture and history has helped to shape the music we listen to. Students will also have a brief introduction on how various musical genres are made around the world.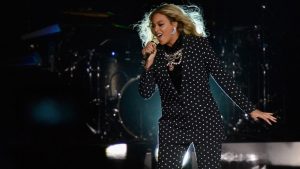 The stage is yours! This course will introduce students to the production of theatre. Students will learn about how scenes are constructed, lighting, equipment, the various techniques used throughout the show, prop-making, an theatrical rigging.  Students will also collaborate with one another to construct and design their own scene for a play. This course is very hands on and requires lots of creative thinking.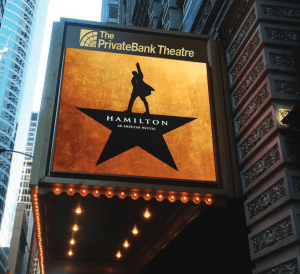 The courses listed are geared to help students be creative while giving their brain a break from the loads of rigorous coursework they are given in harder classes.  These courses are a great GPA booster for anyone.  As long as you participate in class, you'll surely get an A in any you choose!
---
Suggested Articles in Colby College