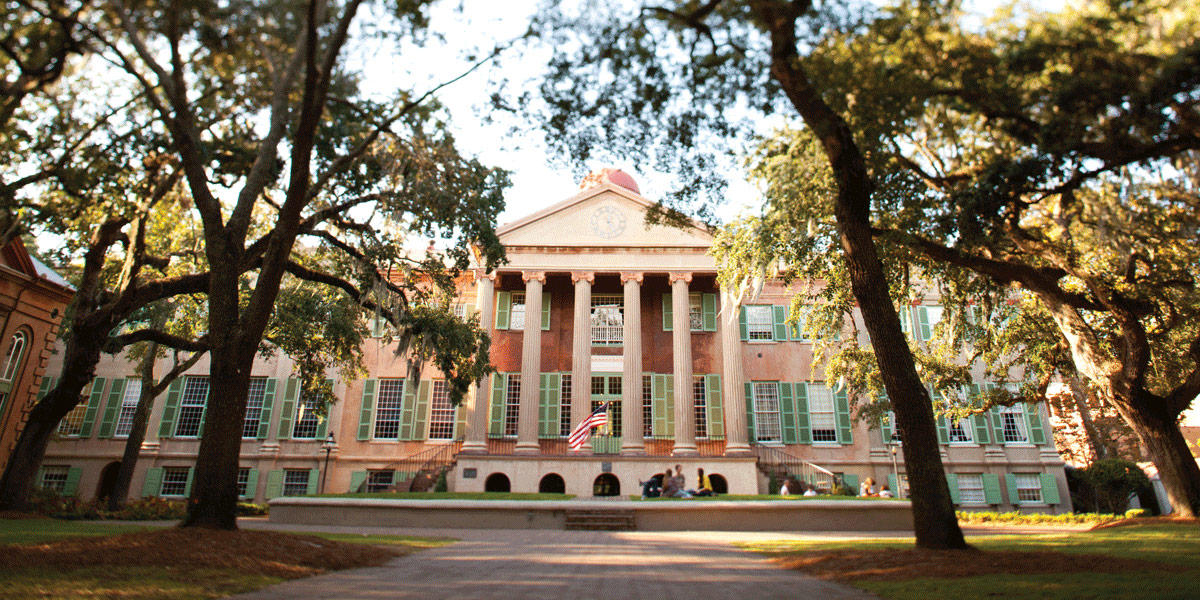 So many college students work at least a few hours a week, and for those just starting out, it can be overwhelming to balance school work and employment. Oftentimes, students don't know how many hours they'll be required to work or what the time commitment is until they've accepted a position. However, College of Charleston has an amazing site called CougarJobLink that allows students to view potential job opportunities (both on and off-campus) and information that includes requirements, ways to apply, and even ideal hours! Here is a list of some of the best available part-time jobs at CofC through the CougarJobLink:
1. Early Childhood Development Center Teacher Assistant
If a student is looking for a flexible hours a few days a week, this is the place to go! There are classrooms for the two, three, and four/five year olds, which is great for students who are looking to work with a specific age group. The N.E. Miles Early Childhood Development Center is nationally recognized as a Demonstration Preschool. So, aside from getting experience teaching and leading, this also looks great on the resume!
2. Student-Athlete Academic Services Peer Mentor
Though generally only open for upperclassmen and graduate students, this is a fantastic opportunity. Students work as organizational and planning aids for student-athletes who are usually too busy! Instead of tutoring in specific subjects, this position requires students to work on developing a professional and productive relationship with the athletes.
3. Payroll Services Assistant
This is a position that is currently taking applications from students at College of Charleston. This job requires approximately twenty hours per week; however, the hours are flexible. If a student enjoys organizing and numbers, this is the job for them! The process to apply is actually relatively simple, and it starts by clicking a button that says "Send Resume"!
4. After School Counselor
Though this position is off-campus, it is one of the most widely advertised! So many students from College of Charleston participate in an after school program in some capacity. There are so many schools on the peninsula, so it is almost guaranteed that with passion, experience, and a great resume, the job will be attained! Beyond that, the options of schools give students the ability to experience working with children of different ages and interests.
5. Part-time Nanny or Babysitter
Charleston is a city full of young families. That, coupled with the vibrant night life and opportunities for date nights, means that there is a high demand for babysitters. With that, Charleston is not the cheapest area around, so odds are, both parents will be working full-time! This means that nannies are needed almost year round, and parents are always looking to hire responsible college students with transportation!
Ultimately, there are many students looking to work part-time, and College of Charleston advertises for and provides positions for these students! Their website CougarJobLink is a great resource to help students get started. There are an abundance of jobs both on and off-campus, all a student has to do is look around just a little!
---
---
Related Articles