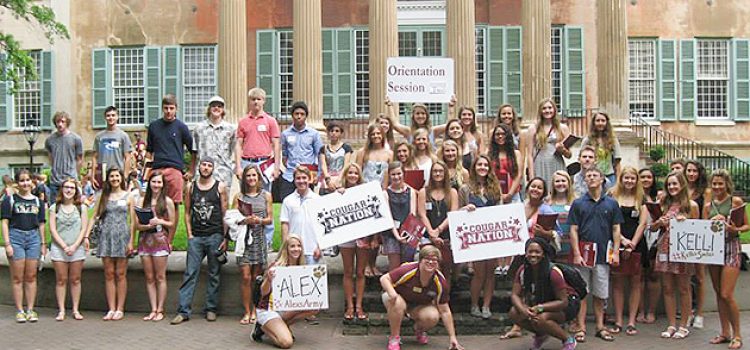 Going off to college is a challenge for any incoming student, and, depending on the school, there can be different strategies these students can use to make the transition just a little smoother. Academic and social success along with physical and mental wellness all play key roles in ensure that a student stays healthy and happy throughout their first year. Here are a few ways to do that at CofC!
1. Time Management
Although time management is important at any school, it can be hard to work on in a city like Charleston. Students are just a short drive from three beaches and a quarter mile walk from King Street. With events, concerts, and exhibitions constantly around, first year students have to work extra hard to stay on track. That isn't to say that they shouldn't explore, but balance is key!
2. Self-Care
With all of the social and academic pressure that college brings, it can be hard for students to find times for themselves. However, it is so important for a first year student's mental and physical health that he or she is able to take a few minutes for themselves every day to read, workout, meditate, or de-stress!
3. Regular Routine
Change can be extraordinarily hard, and it can be particularly straining if a student is moving across the country away from their family to attend school. This is where establishing a regular routine can help. By implementing a schedule and plan, a student can feel as if they have some structure while they're adjusting to their new life.
4. Find Real Friends
It can be a struggle to find other students on campus who have the same likes, interests, and values, but without true friends, school will be so much harder. It's great to have friends to study with, cry with, and eat lunch with – especially after a bad day! Even one or two friends made during freshman year will make a world of difference.
College is hard. It's an adjustment. And, for many students, it can be challenging both academically and mentally. At College of Charleston, there a few ways to combat this including working on time management skills, engaging in self care, finding a regular routine, and discovering true friends. With these tips in mind, freshman can survive and thrive here!
---
---
Related Articles