Back to College of New Caledonia Blogs
10 of the Easiest Classes at CNC
Has your course selection period started already? Are you confused about what easy electives to add to your schedule as a student at
College of New Caledonia
? You are at the right place then because here is a list specially designed for you.
Want to learn how to cook, bake and fry while also getting credits for that? CULA 150 Level 1 is a good course for you if you have the know-how about flavours and food combinations. This is an interesting credit that is not as spicy to get.
Want to learn about how the different markets function? This introductory macroeconomics course might be your first step towards understanding how currency exchange works.  The course average is distributed between two small tests, homework, final Exam and participation. This makes this course easy to score in.
Time to take a walk around the grey matter without actually using much of the grey matter. Yes, PSYC-1105EL would definitely not teach you to read the minds of everyone around you, let alone your partner, but it would introduce you to the world of thoughts and mental health. This course is really easy to ace because it is a basic course meant for students with no psychology background.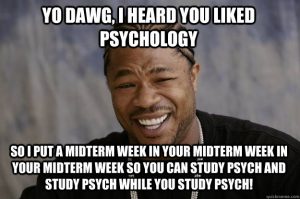 If you are a skilled writer looking for some extra time to ponder over your thoughts, you might take ENGL to win yourself a jackpot. Learn basics of academic writing which you might already know, thus not having to put much effort, so that you could focus on your love for writing.
COM 204 is a course that focuses on making financial statements. It is a course which could get you extremes of marks and if you work hard enough, you could get a straight 'A' on this course.
MATH 104 provides an introduction to the basic statistical concepts and techniques that are common to all disciplines in the social sciences. Though the classes for this course are dull, all the work is done on computer so the math is easy. If you are required to take a stats course, take this course to fulfill the requirement while not having to stress out much.
The society changes constantly and as social beings, we want to keep up with the changes. So why not learn some terminologies that you could use in day-to-day interactions with the society and gain a higher social status? Take SOC 101 and get this package of respect with super easy credits without putting much effort.
Are you interested in learning about the mechanics of body movements? If you take this KIN course then you would be able to know what helps your knees kick the ball when you want to. This is an interesting course that can be easily aced if you are able to relate to the physiological processes involves with physical movements and how this ties to health and wellness.[caption id="" align="aligncenter" width="400"]
 [/caption]
CSC 105 is an easy computer course that helps you get science credits for not much work. This course would introduce you to the world of computers and the elements of computer programming. This course is for students with no prior knowledge in programming, so you could take this course even if you are not a Computer Science major.
FINE 101 rides you in a time machine to show you the history of visual arts. You would get an idea of how visual arts have evolved over the years. The course requires some memorization but also teaches some basic techniques used in visual arts over the years, making itself light and fun.
If you do choose one of these courses as an elective, you would get enough time at university to start focusing on yourself. You would be able to destress with loved ones and improve your mental and social health.
---
Suggested Articles in College of New Caledonia