1. Denise Apodaca
Rating: 5.0 Department: Music
Courses Taught by Professor Apodaca:
MU100 – 
Learn More
Student Reviews of Professor Apodaca:
"Take MU 100, its a grade booster and a soul booster. I learned next to nothing but I felt happier and connected more with music. Almost no homework, you can literally google the answers to her tests, and she really cares." "Best Professor EVER!!!! Best 8am I have ever had." "I love Professor Apodaca! She is so caring, so sweet, and loves music so much and conveys it so well. She brings in live performances that keep the class interested and entertained. Not only is she a great professor, but she is an amazing person. I love this woman."
2. Kyle Saunders
Rating: 5.0 Department: Political Science
Courses Taught by Professor Saunders
POLS492 – 
Learn More
Student Reviews of Professor Saunders
"This capstone on persuasion and misinformation was probably my best classified as an undergraduate. As a lot of the comments here say, Saunders really does care, and while this class was challenging to keep up with, and sometimes depressing, it helped me understand why things are so messed up politically. Thanks Prof. S." "Dr. S is the best educator at CSU; hands down. He pushes you and expects you to do the same. I wish CSU had more educators like him, than professors more concerned about their CV's. If you ask for help, you will get the same amount of effort from him in return. If he doesn't have tenure already, he should. TAKE HIS CLASS. No matter the subject." "Saunders is really good at this policy methods class, but it's very hard. I learned a lot of skills that I will use to get a job. This class should be required for all POLS majors, but it's not."
3. Mark Benn
Rating: 5.0 Department: Psychology
Courses Taught by Professor Benn
PSY121 – 
Learn More
Student Reviews of Professor Benn
"Mark Benn is an amazing teacher. This class is incredibly fun and intriguing. Take this no matter what your major is. You won't regret it I promise. I would love to take it again. The class is easy, you attend ( which you want to anyway) and write 6 responses. graded on completion. easy A fun class, 1 credit one day a week. TAKE IT!" "Best professor at CSU. Changed my life to apply what he taught." "Very funny teacher. Probably one of the best speakers. Always makes class interesting. A real character."
4) Sudeep Pasricha
Rating: 5.0 Department: Electrical Engineering
Courses Taught by Professor Pasricha
ECE452 – 
Learn More
Student Reviews of Professor Pasricha
"I really enjoyed 452. His lectures are very interesting. He treats you with respect, unlike some other professors who are quite condescending if you ask too many questions or raise concerns in class. This class has helped me make up my mind about being a computer engineer and hopefully a computer system architect!" "He is one of the best instructors in the department and his enthusiasm shines through in ECE452 . He provides in-depth insights into tough concepts with great clarity. Many things I had learned in earlier courses fell into place for me in this course. He involves students and engages them in class, which I like. Take his classes!" "A great adviser he is! Dr. Pasricha guided me through dissertation all along. He helped me network with industries to explore post-PhD options. A very good listener - he lends ears to all the ideas and then reasons in the best ones."
5) Pamela Lundeberg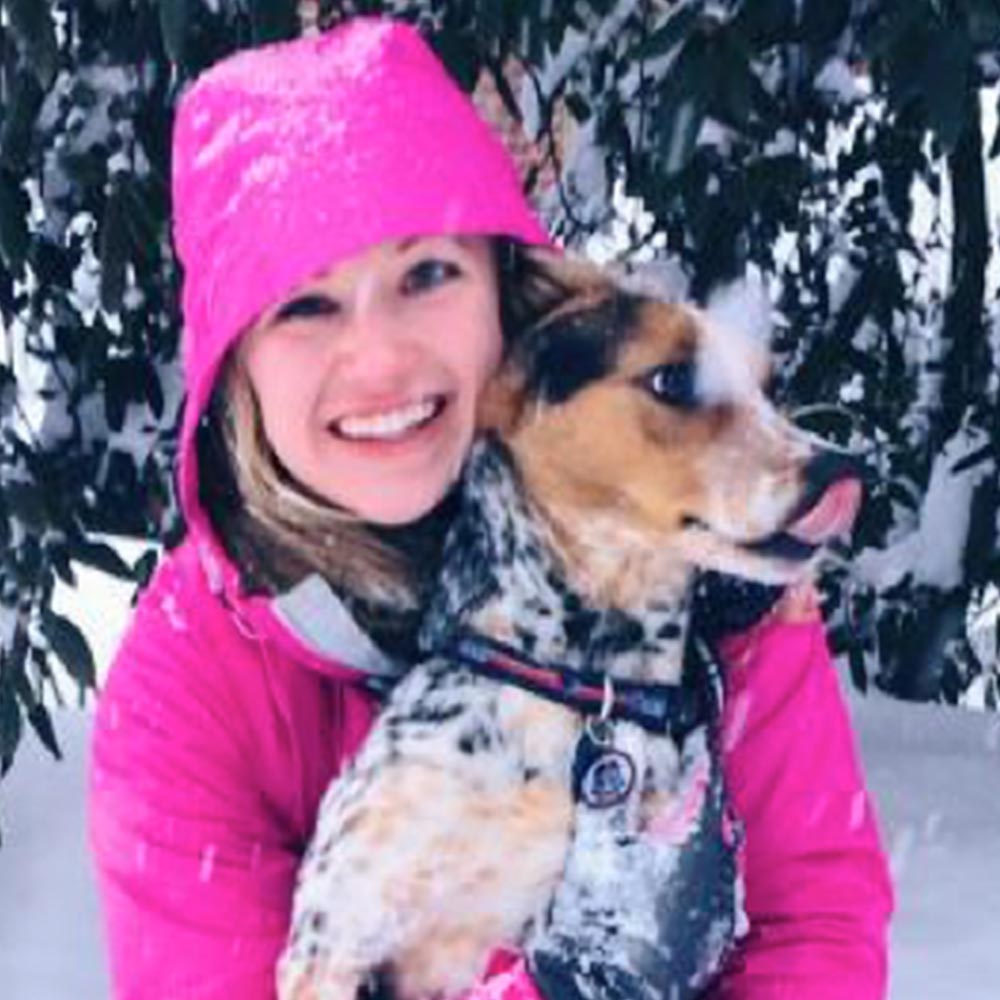 Professor of Psychology Rating: 5.0 Department: Psychology
Courses Taught by Professor Lundeberg
PSY100 – 
Learn More
Student Reviews of Professor Lundeberg
"Loved this class and Pam made the class enjoyable. She loved what she was teaching and made coming to class something I looked forward to. By far my favorite teacher so far at CSU and if I had to I would take her class again in a heartbeat." "Pam is a great professor. She has about 4 big writing papers which aren't hard at all and she has about 15 really easy in-class writings. She also has 4 exams. She helps you out a lot with extra credit points and other ways to earn points for the class." "Amazing professor made the 9AM classes worth it. Lectures are well structured, interesting, and closely matches the material on the tests. She's very clearly knowledgeable and passionate about psychology, and her energetic attitude helps keep the class upbeat and moving, and there are plenty of extra credit opportunities."
6) S.H. Mark Lee
Rating: 5.0 Department: Marketing
Courses Taught by Professor Lee
MKT361 – 
Learn More
Student Reviews of Professor Lee
"One of the best classes I've taken. Creative techniques for teaching and keeps you engaged. Highly recommended if you want to learn the material you will use in your career someday." "Mark is incredible. Greatest class I have ever taken and the best professor I have had to date. He cares about the content, is very clear and creative, and he actually cares and makes himself available to students. I wish I could take a class from Mark every semester." "The best. The end."
7) Stephen Thompson
Rating: 5.0 Department: Chemistry
Courses Taught by Professor Thompson
CHEM111 – 
Learn More
Student Reviews of Professor Thompson
"He is the best professor I have ever had or will ever have. Chemistry is my life now! I'm engaged in it to the utmost extent! It was an honor to have had him as my professor." "Dr. Thompson is an amazing teacher. He loves to teach and is really passionate about chemistry. He is so passionate that he will make you be passionate about chemistry as well. He helps students out a lot of students need help. The content of the course will definitely help students in the future. It is an awesome class to be in." "Dr. Thompson is an incredible professor with a high caliber of dedication, intellect, and preparedness unmatched in by any other undergraduate or graduate study of mine. His format & presentation are superior. Furthermore, Dr. Thompson is an asset to the scientific world and is one of the greatest inspirational figures I have ever met!"
8) Daniel Baker
Rating: 5.0 Department: Civil Engineering
Courses Taught by Professor Baker
CIVE260 – 
Learn More
Student Reviews of Professor Baker
"One of the best professors at CSU. He gives you all the materials needed to learn the subject, you have to work for the grade but he is extremely fair. Homework can be difficult and time-consuming but there are plenty of resources. if you work hard, it will pay off." "Great professor, knows his stuff and explains difficult topics very well. One of the best engineering professors I've ever had." "Dr. Baker is my favorite professor I have ever had. I had him for both Statics and Dynamics, and he does a great job making difficult concepts easy to grasp. Be prepared for hard exams, but I started getting A's on them when I started reading the textbook and doing the practice problems in the book."
9) Nicholas Marx
Rating: 5.0 Department: Speech Communication
Courses Taught by Professor Marx
SPCM341 – 
Learn More
Student Reviews of Professor Marx
"Amazing professor! Definitely my favorite this semester. Attendance is really important because he gives I-clicker quizzes and doesn't post notes online. Super passionate and knowledgeable. Sit in the front and participate in lectures, if you take good notes tests are a piece of cake." "He is definitely one of the best professors at CSU. He's clearly passionate about what he's teaching and this makes for engaging, interesting lectures. plus he's hilarious and SO easy to work with and get help from. Go to class and take notes and you'll do well on tests and papers. He gives you every chance to succeed." "Dr. Marx is one of the best professors I've had at CSU. I would definitely take any of his classes again. He's very clear about his expectations and easy to talk to if you need help. He's knowledgeable about his subject matter and very entertaining. Despite having a rather large class size, he'll make an effort to learn your name."
10) Michael Mansfield
Rating: 5.0 Department: History
Courses Taught by Professor Mansfield
HIST151 – 
Learn More
Student Reviews of Professor Mansfield
"Mike is one of the best teachers I have had at CSU! He is humorous, incredibly knowledgeable and keeps the classroom environment lively. Go into his office hours if you need help because he knows everything there is to know about this subject. I always enjoyed attending his class, and I seriously recommend him to anyone who is taking HIST151!" "Fantastic teacher, he really makes you interested in history and is great at lecturing. You need to go to class because his lectures aren't on canvas but if you do go to class extra credit is usually offered one or twice a month. A fantastic teacher would take again 10/10." "Mike has been my favorite professor so far. He's absolutely hilarious and is so far my favorite teacher I've ever had. His exams aren't too hard if you study a little bit and he really makes History fun. I would take this class again in a heartbeat!"
Notable Research Projects per Faculty at Colorado State
1) Bird Evolution by Cameron Ghalambor and Chris Funk
Faculty
:
Biology
It is no secret that many animals, including birds, have experienced adaptation and evolution. This is a biological fact that Ghalambor and Funk are researching. To study how it transpired for birds, they are examining homebody island birds.
2) Poor Antibiotics by Chuck Henry
Faculty
:
Chemistry
For antibiotics to be effective, they absolutely cannot be under a certain threshold of expected quality. Professor Henry's research seeks to find a way of testing antibiotics for their levels of effectiveness. He developed the above paper test that separates effectiveness between the colors of red and yellow.
3) Improving Circulation by Frank Dinenno
Faculty: 
Health and Exercise Science
Professor Dinenno is currently researching ATP and how it helps vessels expand during exercise. The goal of his research is to improve blood circulation. However, he also aims to increase the levels of oxygen in tissues in the body.
4) Air Quality by Ken Carlson
Faculty
:
Civil and Environmental Engineering
In Colorado, the industries of gas and oil are increasing exponentially. But the research conducted by Ken Carlson seeks to make sure that the industries are going to be safe on the quality of the air in the state. The above plume tracker, which is mobile, is an important tool for testing it.
5) Epilepsy in Dogs by Stephanie McGrath
Faculty: 
Veterinary Medicine
Epilepsy is obviously a concern when it comes to the health of humans. But it is also worthy of worry when dealing with dogs. Her research focuses on a potential new drug that could help treat dogs who suffer from epilepsy. Research projects like these keep Colorado State as a very desirable location for academics the world over.
---
At
OneClass
, we strive to provide you with great tools to make the most of your college life.
Download your free ebook
to learn about how to make use of office hours with professors, how to email them in the right manner and overall, build an effective relationship to boost your career.