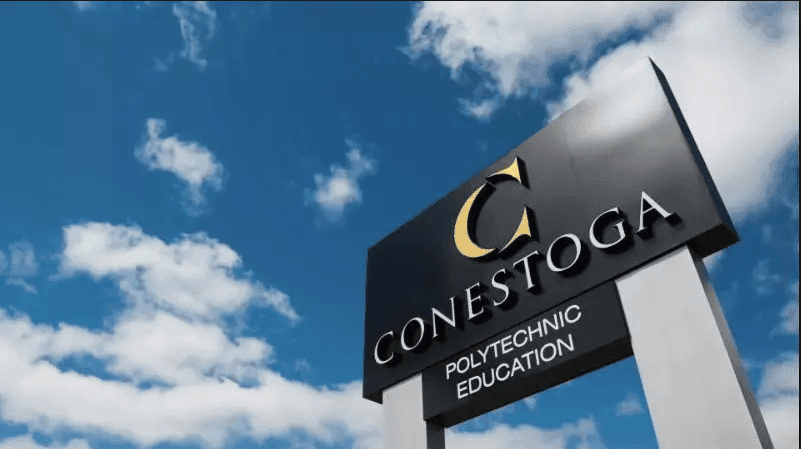 Conestoga is one Ontario's fastest growing colleges. As a leader in polytechnic education, Conestoga College delivers a large variety of career-focused education, hands-on-training, and applied research programs to prepare students for a successful career in their chosen fields. Conestoga has an average of 12,000 full-time students, 30,000 part-time, and over 100,000 alumni. With over 200 programs to choose from, Conestoga has something for you. Among some programs there are a few courses that will make you go, "Wow", "this is easy", or "that's dope." Enrolling in a class that you find fascinating or intriguing can be tough. Below is a list of 10 of the Coolest Classes at Conestoga College.
1. GINTO457 – Bee Keeping An Introduction

This class will teach you everything you need to know about the world of bee keeping. You'll be learning the technique for how to care for honeybees in your own backyard, or a foster site. As a student in this class, you'll be a part of the exciting adventure in helping to save the honeybee population.
2. COMM1941 – Get Funny
Are you funny? Whether or not you think of yourself as a comedian, this is the course to bring your inner comedy out! This fun-filled course will help you sharpen your wit, with real life approaches to help market yourself better for your current or future job.
3. GINTO212 – Surviving in the Wilderness without your GPS

If you're someone who relies on a GPS when you go on vacations, or always have it as backup, this is the course for you. This action packed course will teach you the necessary skills to be able to accurately read a map and compass, to the point where you will no longer need a GPS.
4. GINTO453 – Bok Bok 101 Backyard Chickens
Are you an aspiring chicken lover? Do you want to have a chicken of your own, but don't live on a farm? This course will show you how to care for a hen in your own backyard throughout each season in Canada. From which hen is best for you, to predator protection, you'll be rocking the hen life in no time.
5. COMM1752 – Genealogy Basics – Part-time:
Are you ever wondering your family roots? Well, believe it or not, Conestoga has a course designed specifically to help you trace your roots back to the beginning. You'll be able to dig deeper into your past through learning the research process, who to contact, and how to interpret the information you gather.
6. HOSP1190 – The World of Beer Bartending
If you love beer, you will love this course. This class will teach you everything from the brewing process, the history of beer, the styles of beer, and why beer should be viewed on an equal level with wine.
7. PSYC1140 – Positive Psychology Office Admin Exec
This class will look at your human strengths, ranging from emotional intelligence, to happiness and wisdom. You'll be provided with tools to better understand your own strengths, and will have the opportunity to set goals to better enhance your personal and social lives.
8. ENTR8100 – New Venture Creation Small Business Ventures
This class will be teaching you about the wonderful world of entrepreneurship. This fun, but challenging course, will allow you to turn your passion into a creative business plan. You'll be taught the necessary steps to running your own business in no time!
9. LIBS1680 – Introduction to World Culture Hospitality and Tourism Management
Through this class, you'll be examining a large variety of world cultures. You'll be able to dive into each country's economic, political and social characteristics.
10. HOSP2240 – Restaurant Management and Menu Design Hospitality Management: Hotel and Restaurant
This is your chance to prepare for running a restaurant! During this class you'll be creating the menu, through coming up with the menu items and costs as a team.
---
---