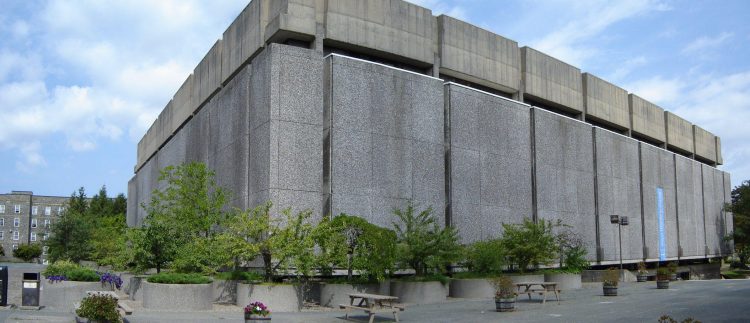 There is no shortage of places to study on the Dal campus so you may occasionally find yourself wanting to get out of your dorm room or house for a more study-conducive environment. Luckily, there are places on campus for numerous types of students – people who like to study around other people, people who like quiet, and people who love whiteboards!
1. Wallace McCain Learning Commons
This has got to be the best place to study on campus. Wallace McCain is a cheery, brightly-lit study space that has two separate large spaces equipped with desktop computers as well as separate tables for people to work in groups. Furthermore, Wallace has 17 study rooms of various sizes (each with its own whiteboard!) that can be booked online ahead of time. A tip? Around midterms and finals, these rooms book up fast so make sure to book them ahead of time!
2. Killam Library
Yes, it's true that Killam has a reputation for having an exterior that resembles Azkaban Prison, but the inside is much better! First of all, Killam has a nice mix in terms of the atmosphere. Some people like to study around other people, and for them, the atrium is the place to be! Yes, it's louder, but just think about it – you're literally 10 feet away from Second Cup, Subway, as well as other places to get food! For all those out there who prefer quiet and solitude, explore the higher levels of the building – you'll find numerous desks and all the quiet you could want!
3. Marion McCain Building
Marion McCain is wonderful in that a lot of the building is absolutely bathed in natural light. It might not work as well for people who need desks or whiteboards to study, but for people who simply study on their laptops, it's certainly a place to consider! One of the most-loved places in the building is the fireplace lounge – who wouldn't want to study in front of a roaring fire?!
4. The SUB
The SUB has undergone a major renovation and now has a huge space filled with tables right next to the Grawood. It's a wonderful place to meet up with people for a group project as well as a great place to get that much-needed caffeine jolt! One warning, though – it's not all that quiet, so it's not for the person who yells "Squirrel!" every time someone makes the slightest movement.
5. The Life Sciences Centre
Yes, it's true that the LSC is a bit of a maze (or a complete labyrinth…), but if you explore the upper levels of the building, you will certainly find a quiet place to get your work done. And even better? There is actually a large selection of food in the LSC for when you need some extra energy!
This list is certainly not exhaustive; it doesn't even touch on the engineering campus! But if you try out each of these spots, you'll be sure to find one that becomes your go-to studying place and eventually a place where, as soon as you walk through the door, you magically become incredibly productive!! (One can dream…)
---
---
Related Articles