Back to DePaul University Blogs
Health and Wellness Resources at DePaul University
DePaul University is a private, Roman-Catholic university in Chicago, Illinois. The institution offers a variety of health and wellness resources to its student population of nearly 16,000 undergraduates. These resources include those related to physical, mental, and sexual health. Here are five health and wellness resources at DePaul University that all current and prospective students should be aware of.
1. Presence Sage Medical Group Health Services
This is a community health care provider with a health services program that all students at DePaul University are automatically enrolled in and charged for a $60 quarterly fee. Students living on campus can opt out of the program, and students who do not live in the residence halls can opt into the program. Those who are enrolled receive office visits for minor illnesses and injuries and basic lab work included in the fee. Some resources available are STD testing and prescriptions. Services covered by the health services fee include treatment for upper respiratory infections, pharyngitis, allergic rhinitis (hay fever), ear infection, sinusitis, urinary tract infections, minor strains and sprains, minor lacerations, minor skin conditions, minor eye conditions, menstrual dysfunction, reproductive counseling, breast exam and instruction in self-exam, testicular exam and instruction in self-exam, acute treatment of STDs (excluding cost of prescriptions), mental health screening, and access to after-hours medical consultation via telephone.
2. Immunization
DePaul University complies with regulations enforced by the Illinois Department of Health, which requires all students to provide proof of immunization for Tetanus/Diphtheria/Pertussis, Measles, Mumps, Rubella and Meningococcal. Thus, all of these immunizations are available to DePaul students on campus.
3. Substance Abuse Recovery
The Collegiate Recovery Community (CRC) at DePaul University has a mission of helping students with substance abuse recovery. By being a part of this community, students will be given the tools to succeed academically, socially, and personally in a safe, supportive, and collective environment, as they simultaneously overcome their issues with substance abuse. Some resources currently offered by the Collegiate Recovery Community include weekly meetings to foster connection between peers and suppor, connection to the Substance Abuse Prevention Specialist in Health Promotion and Wellness on an ongoing basis, and sober housing accommodations.
4. Take Care DePaul
This on-campus initiative is a call for all members of the DePaul community (students, faculty, staff, families and alumni) to create a healthy and safe campus community. All community members are encouraged to make choices that positively impact their well-being and the well-being of others. Take Care DePaul strives to address a range of health and wellness issues, including sexual violence, alcohol use and stress.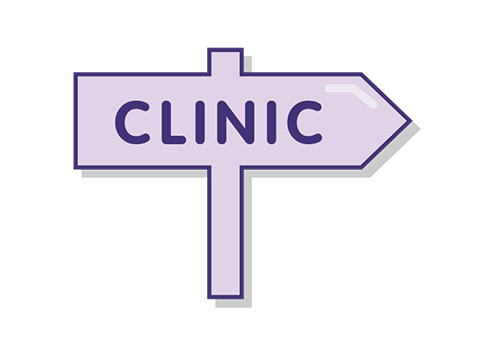 5. Sexual Health Resources
The Office of Health Promotion and Wellness at DePaul University offers a range of reproductive health, sexual transmitted infection (STI) and sexual violence prevention resources designed to promote sexual health as an aspect of one's holistic well-being and framed in the context of a healthy relationship. DePaul University promotes the view that sexual health requires a positive and respectful approach to sexuality and sexual relationships that is free of pressure, discrimination and violence. DePaul Universtiy students also have access to the LGBTQA Resource Center as needed.
---
Suggested Articles in DePaul University