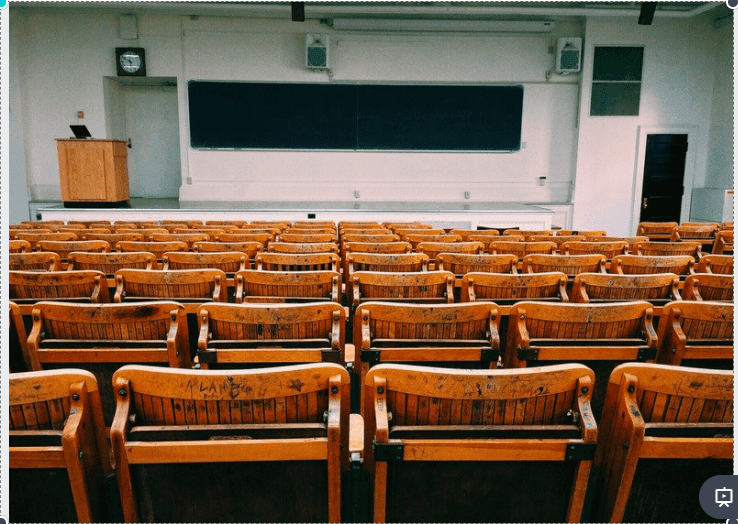 College is hard, and extremely overwhelming. Especially going in as a Liberal Arts Major- where there's no guarantee that you're going to make a lot of money. But we don't major in Journalism for the money, we do it because we have stories to tell. But to make it a little easier, we came up with five tips for you to live by as you get your Journalism Degree at DePaul.
1. Write,Write, Write!!!
Write as much as you can, and make sure you diversify it. You will want to have as many work samples to choose from when you start to apply for jobs and internships. Start off writing pieces for the DePaulia every so often to keep your work current, and then look at other DePaul magazines to branch out into the areas that interest you most. DePaul has a huge array of magazines for you to choose from. 
2. Be Hungry for Internships!
Apply for as many internships as you can, and don't be afraid to start small. Everyone needs to start somewhere- so even if it doesn't sound ideal, put the time in anyway because that experience is what will get you your dream job later on. This is a good time to explore your field. Take the internships that you can in your early years, and then as an upperclassmen really try to find places that fit your career goals. 
3.Watch your classes.
Finish your journalism gen-eds right alongside the first set of gen-ed classes that you want to get out of the way. Most journalism classes require prerequisites, so get those done in your first year as well as your other gen-eds. (JOUR 275, 278, and 280). *INSIDER TIP- The College of Communication will offer certain students a deal where if they complete their math requirements consecutively, they can receive a credit for a science class. Be sure to verify this with your counselor before planning your classes! 
4. Spread it out!
Save your 100 level classes and spread them out. It'll save your GPA to balance your coursework throughout your years at DePaul. You'll work up to taking 300 level classes, but they're higher level for a reason. Some professors will differ in how much work they give out, but the general rules is that the higher the class level, the higher the difficulty (This is the number found in your course code, for example an Intro class will be 100 vs an advanced class will start with a 3).
5. Diversify Your Knowledge
Learn what you can about multimedia. This includes Graphic Design, Video Editing, Photo Editing, and Audio Editing. Some classes will give you quick tips but it'll pay off later to possess those skills. Journalism is evolving, and as an amateur, you will not have the means to have someone edit for you- so you're better off learning to do it yourself. Being in this field is about being resourceful, and that's what employers appreciate in a candidate. 
Take these tips as words to live by during your time at DePaul. Work your butt off to get as much experience as you possibly can in order to have the best possible chance at having a job waiting for you after you get your diploma.
---
---
Related Articles