Back to Duke University Blogs
Restaurants and Cafes at Duke University
We've all heard the stereotype: bumbling college students who can't cook for themselves instead subsist off of a steady diet of ramen and diet cola (and if they're feeling fancy, maybe a hot pocket or two). If this is your daily diet, don't sweat it - we've all been there! But you'd be doing yourself a disservice if you haven't checked out some of the amazing eateries surrounding Duke University. From gourmet burgers to vegan salads, these restaurants near campus and college cafes are sure to introduce your taste buds to vibrant cuisines from around the globe.
1. Enzo's Pizza Co
Sick of microwavable pizza rolls, but can't get enough of the cheesy Italian goodness? Enzo's Pizza Co. is the perfect gourmet gastro experience to quench that pizza craving. An easy-going atmosphere, delicious pizza, salads, and wings, and friendly staff are among the many reasons that Duke students love dining in deep dish pizza at Enzo's. The restaurant offers many reasonably priced meals, from uniquely flavored pizzas with the option of gluten-free crust, to savory sub sandwiches and healthy salads.
2. Nosh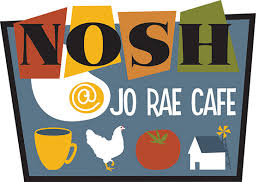 Located in the Duke University Medical Center, Nosh at Jo Rae Café offers an 'eclectic' collection of meals for the busy student running from class to class, while not skimping on it's luxury dining options. Nosh's specialty smoothies, coffee, and juice mixes are perfect to give a quick energy boost, although they can be expensive, at $5 a drink. With items titled "The Devils Mess" and "Rascal's Razzamatazz", their quirky menu of burgers and sandwiches is what Duke students love about the place.
3. Twinnies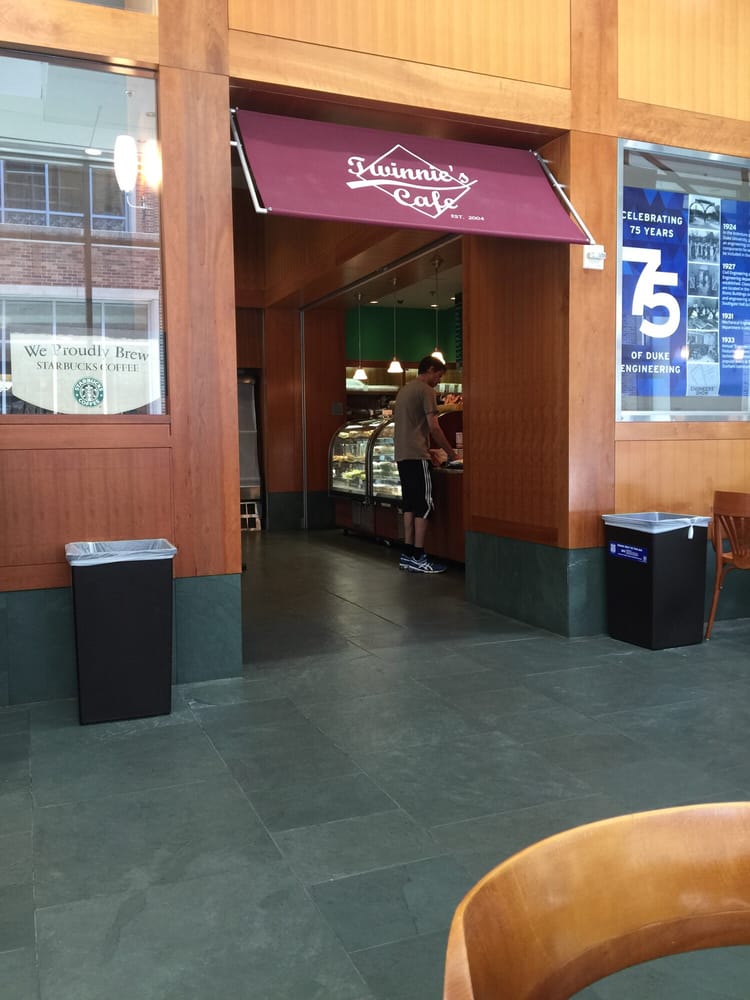 Its unique name reflective of its Irish charm, this pub located in e-quad has it all – coffee, beer on tap (if you're over 21), and decadent sandwiches. While more expensive than classic fast food options, Twinnies offers fresh-out-of-the-oven breakfast pastries and grilled sandwiches with a wide variety of ingredients. Duke students love the manager, Jack, and the enthusiastic staff at Twinnies. As a plus, it's also directly on campus, so students can stop here between lectures for a quick coffee or a delicious meal.
4. Another Broken Egg Café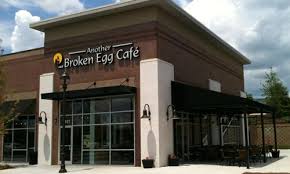 For Southern charm and a breakfast place that feels like waking up at home, Another Broken Egg Café is the perfect spot. This café located near the Duke University Hospital serves sweet pancakes and waffles as well as savory shrimp and grits and omelets. The price range can be on the more expensive side, with dishes mostly over 10 dollars, but the amount of food can last more than one meal – great for leftovers. Duke students love the comfort food and vibe of the café. The warm ambience and friendly staff coupled with the sugary goodness of pancakes will make any worn-out student relax after a long finals week.
5. Pho and Poke House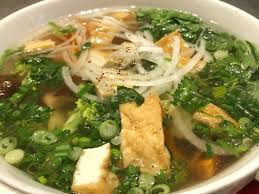 For fast, cheap, and exotic, the Pho and Poke House is the place to go. This Asian restaurant offers Vietnamese bahn-mi sandwiches, warm pho soup, and build-your-own poke bowls, Chipotle style. The cheapest of all the options, this low-key eatery is great for students on a budget (those textbooks won't pay for themselves) who still want to explore food options. Duke students love the unique flavors of Asian cuisine that the Pho and Poke House offers, while also maintaining a welcoming home-cooked vibe.
6. Divinity Café
Well-known past the halls of Duke University for their grilled cheese sandwich, Divinity Café offers quality good eats for prices under 10 dollars. With a wide selection of sweet and savory breakfast foods, and a daily lunch menu featuring a unique, house-made soup du jour, Divinity is great for those craving a different taste every day, but without the commitment of finding and trying a new restaurant. Best of all, it's located directly on campus – no long treks with a 50-pound backpack necessary! Duke students love this location for its cafeteria-style vibe at the center of a busy campus.
7. Itaewon Grill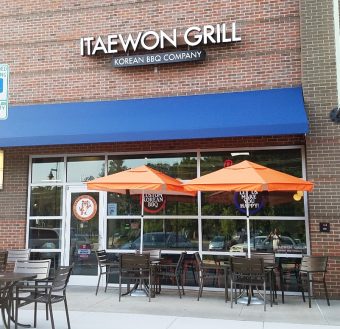 Fans of KPOP and those who want an exotic taste both will love Itaewon Grill, a Korean BBQ and Asian fusion restaurant located near Duke University Hospital, Itaewon Grill serves comfort food with an Asian twist. Patrons can build their own KBBQ bowls, with plenty of BBQ options (including tofu for the vegetarians) and yummy noodle, salad, and rice bases. The price is around a regular Chipotle burrito bowl – less than 10 dollars. Duke students love this place for it's cheap eats and unique fusion between Asian food and classic Southern BBQ comfort.

---
Suggested Articles in Duke University