Back to Duquesne University Blogs
10 of the Coolest Clubs at Duquesne University
If you are looking for a way to get involved at your university, joining a club is a great option. Clubs are a good way for students to meet peers who share similar interests.  
Duquesne University
has over 200 student clubs to choose from.  See below for a list of 10 interesting clubs at Duquesne University.
1. Red Masquers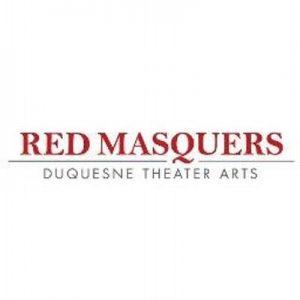 This group is the oldest amateur theatre company in Pittsburgh.  This organization has been known as the Red Masquers since 1914 but can trace its' roots back to the 1800s.  The group provides a great platform for students looking to learn more about theatre.
2. Best Buddies
=
Best Buddies is an international organization with chapters at various colleges.  The goal of best buddies is to pair students with individuals who have intellectual or developmental disabilities to create friendships.
3. Duquesne Habitat for Humanity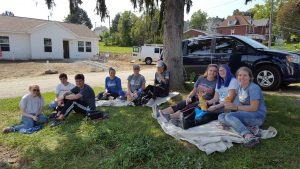 The Duquesne chapter of Habitat for Humanity focuses on having an impact  on local sub-standardized housing.  The group participates in builds and helps out in the ReStore.  The club also teaches members about Habitat for Humanity services through educational meetings.
4. Duquesne Student Television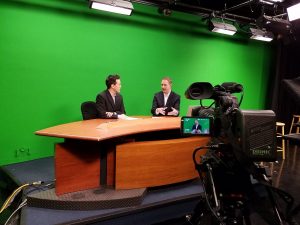 This organization is a student-run and student-produced TV production club.  The club covers sports, entertainment, campus news, and other events.  If you have an interest in television production, then this is the club for you!
5. Outdoors Club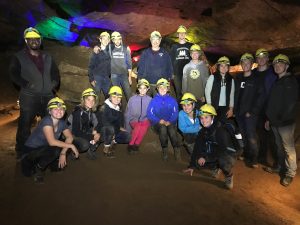 This club is designed for students who love going on outdoor adventures.  Club members go on exciting excursions including caving, horseback riding, kayaking, and more!
6. Quidditch Club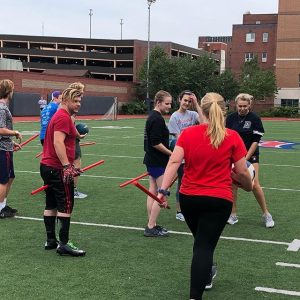 If you thought quidditch was just a made up sport from Harry Potter, then you were wrong!  Quidditch is a mixture of rugby, dodgeball, and tag.  The club has regular practices and several games per season against other Pittsburgh area teams.
7. Student Wellbeing Club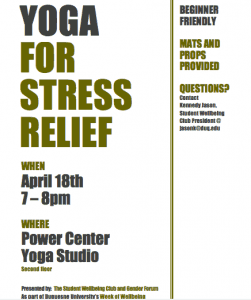 This inclusive club encourages students to have a better awareness of themselves.  Club members explore the mind, body, and spirit in order to be as happy as possible.  At meetings, club members will learn about different self-care techniques.  This club is perfect for the stressed out college student.
8. Ski and Snowboard Club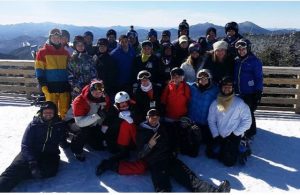 This club is open to any student who is interested in skiing or snowboarding.  The club aims to connect students who share a love for these sports.  The club also aims to organize a spring break ski trip to a main northern mountain such as Sugarloaf in Maine.
9. Strong Women, Strong Girls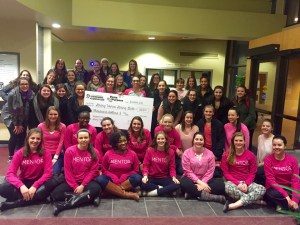 This club draw upon strong women in history to encourage young girls to also become strong women.  The goal of the club is to promote a cycle of mutual empowerment for women and girls.  The Duquesne chapter supports third, fourth, and fifth grade girls.  The club provides girls with structured activities to support personal growth.
10. Tom's Shoes at Duquesne University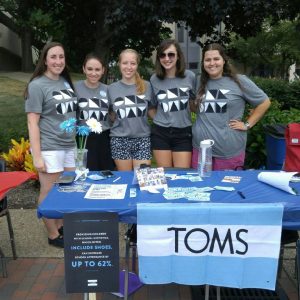 If you love wearing TOMS shoes, then this is the club for you!  The Duquesne chapter works to expand the missions of TOMS Shoes which encourages community outreach and engagement.  The club has events and meetings to raise awareness.
Top Events During the School Year at Duquesne University
1. Homecoming Weekend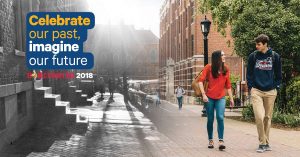 Homecoming is a great opportunity for both alumni and current students to celebrate Duquesne.  The weekend included activities such as reunions, a tailgate lunch, a football game, a farewell breakfast, and a ring blessing.  This year the event occurred from October 5th through October 7th.
2. Sporting Events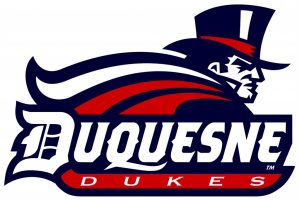 Come cheer on the Duquesne Dukes at various sporting events throughout the school year.  Duquesne has 6 men's teams and 10 women's teams to support at games and competitions.  Duquesne is a member of the Atlantic 10 Conference.
3. Family Weekend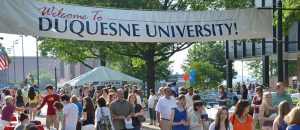 Family Weekend will occur on October 19th through 21st this year.  Weekend activities include sporting events, academic open houses, mass, brunch, a choir performance, and inflatable games.  This weekend is a perfect time for families (especially families of new freshman) to get a glimpse at Duquesne life.
4. Campus Trick or Treating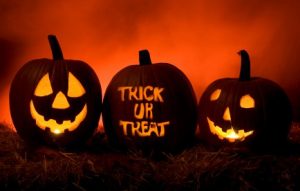 Get in the Halloween spirit with this fun event!  At Campus Trick or Treat, students follow a map around campus in their costumes to receive various treats, candy, and giveaways.  If they get each spot on their map stamped, they are entered to win a one-year Amazon Prime account.  The event will take place on October 25th.
5. 38th Annual Christmas Ball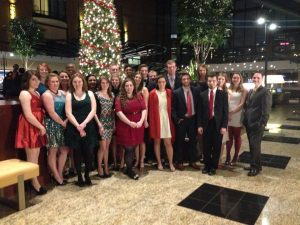 The Christmas Ball is a Duquesne tradition!  This semi-formal event will occur at the Omni William Penn hotel on December 7th.  Tickets include transportation, dinner, and dancing.  Seniors receive a free Christmas ornament.
---
Suggested Articles in Duquesne University