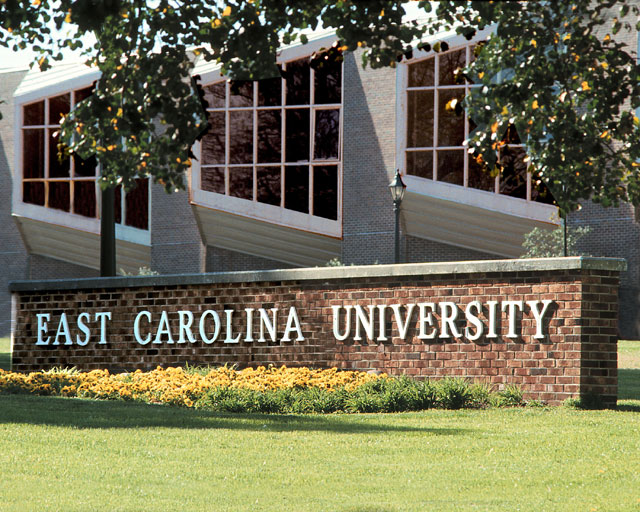 Getting ready to register for your classes? Don't stress about it, here's a few of the most important tips to make sure that you're doing it right.
1. Ask Around
Asking your friends what they've taken in the past can sometimes be the best way to get a good review of a class. Keep in mind that everyone learns a different way and some teachers can be the best for some and the worst for others though. Your friends can give you an idea of the workload, exams, and give you insight about if the teacher offers extra credit, extended deadlines, and leniency on assignments.
2. Look on DegreeWorks
DegreeWorks should be your best friend. If you aren't sure what DegreeWorks is, its located on Pirate Port and tells you exactly what you need to take in order to get your degree. You can see exactly how far along you are in working towards your majors/minors, and use this information to make sure the classes you're choosing to take count towards them. The worst thing ever is signing up for a class and then realizing you spent your time and money on something that didn't even count.
3. Talk to an Advisor
Your advisor is there for a reason. Their job is to quite literally advise you on what to do. They know the ups and downs of college courses, and have seen and helped many students with your exact major get out of college on time. Make sure to keep good contact with your advisor over the years you're here at ECU. You can always schedule meetings through Pirate Port, or just over an email. Your advisor should be able to answer any questions you have about what classes to take/sign up for.
4. Look at Rate My Professor
Getting mixed signals about professors from your friends? Haven't met anyone that has taken the class you're looking into? RateMyProfessor.com can be a great tool to use. You can search the name of the professor you're inquiring about and see not only an overall 0-5 star rating, but comments from actual students who have taken the classes in the past and have something to say about it. Not to mention theres also a "Hotness Rating."
5. Ask on Facebook
If you're on the "ECU Class of 2021" Facebook page for instance, you have access to over 5,700 ECU students of all different majors and colleges. Odds are if you post in the page asking about a class, someone will be able to give you a review or suggestion on the course or even the specific professor. Each graduating class has a "ECU Class of" Facebook page, and if you're not on it, I highly suggest getting access to it as it can be a major asset.
6. Think about your personal schedule
Struggle to wake up for your 9:30am as is? Maybe taking that 8am isn't a good idea. Work schedule have you on at 5 everyday? That nighttime astronomy class might not work out for you. Like to go out on Thursdays? Try and avoid Friday classes so you don't run the risk of sleeping through them. Try and keep your schedule a good workload without over-working yourself, and keep in mind that sometimes you need some you time.
Scheduling your classes is a big deal and shouldn't be taken lightly, so plan ahead, meet with your advisors, and make sure everything is ready to hit submit when it's your time to register!
---
---
Related Articles