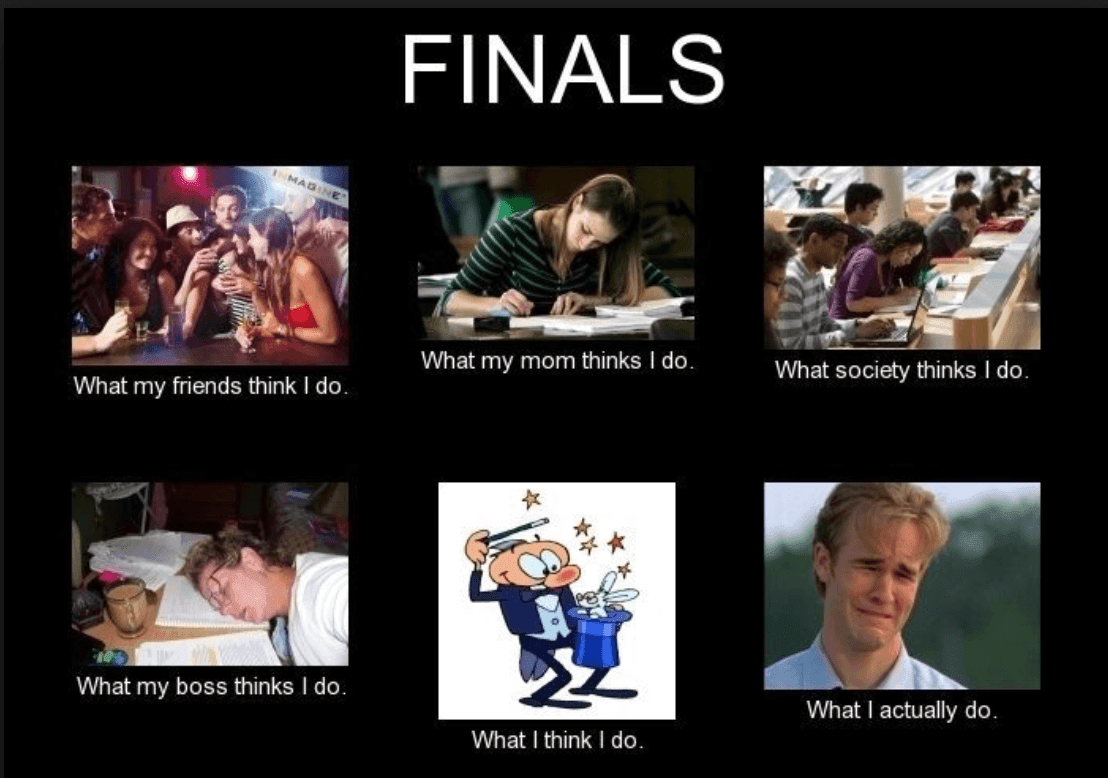 The end of the semester is the most stressful time of the semester for college students. Classes are ending. Finals are coming up. Final grades for classes are beginning to come out. College students stress about every little thing that lead up to final exams. Some students blow off studying for exams, while some students study constantly in an unhealthy way. There is a right and wrong way to study for your finals, and the following ways can help you be more successful when studying for your finals at ECU.
Get Enough Sleep!
East Carolina University has many stress-relieving events around the time of exams. However, many student go to all of these instead of studying for exams. This leads to studying later rather than sooner. Because of this, many students pull all-nighters, especially the day before the exam. This is extremely unhealthy, and it can actually hinder your memory in retaining the knowledge. If you find yourself studying past midnight and are not able to focus and feel extremely tired, then go to bed. Seriously, go to bed and get sleep. Your brain is not focused in on the work that you are trying to study, and you are wasting time by staying up. If you feel like you still need to study, then go to bed and set an alarm for a little earlier the next morning. Wake up, get breakfast at Todd or West End Dining Hall, and study for a little bit at Joyner Library or in a study room in the morning. This way, your brain will be well rested, and you won't be extremely tired the next day.
Pace Your Studying!
The absolute worst thing that a college student can do is wait until the night before a final and cram for it. Pacing your studying can give your brain more time to process information, and it can lead to a better grade on your final exam. East Carolina University has a Reading Day the day after classes end. This is a full day where you can study before exams begin on campus. However, do not cram all of your studying into one day. Instead, pace your studying into a few days. One day, go over all of the notes you have taken in the class. Then, on another day you can go over all of the worksheets, activities, powerpoint, etc. that have been completed or posted for the class. A third day, skim over the textbook, and if there is one, look over the study guide for the final exam. Then, after spending three separate days to do this, spend one last day going over all of the information one more time. You will realize that you have processed more than you would think you would have, so do not spend more than 1.5-3 hours looking over the information on the last day.
Leave Your Room!
Do not stay in your room or house when studying for finals. Go to a study room if you live in a dorm, or go to Joyner library. If you study better with other people, find someone with the same course as you and study with them. If you study better alone, find a study room and stay in the room. Joyner Library has small and big study rooms that you can go to, and they will give you the space that you need to study. Turn off your phone and devote time to study for your finals. Being in a study room or at the library will force you to study and eliminate any distractions from your surroundings.
Be Confident!
You've got this! You have worked hard all semester long, and you've studied for these exams to the best of your capability. Tell yourself that you know the material, and be positive about your work! Do not tell yourself you are going to do bad on the exam, but instead remain confident!
East Carolina University has many resources on campus to help you to succeed on your finals. Between stress relieving activities and Joyner Library's various resources, you should never find yourself stressed leading up to your finals. If you've worked hard then you have nothing to worry about. Following these steps will lead to success on your finals.
---
---
Related Articles