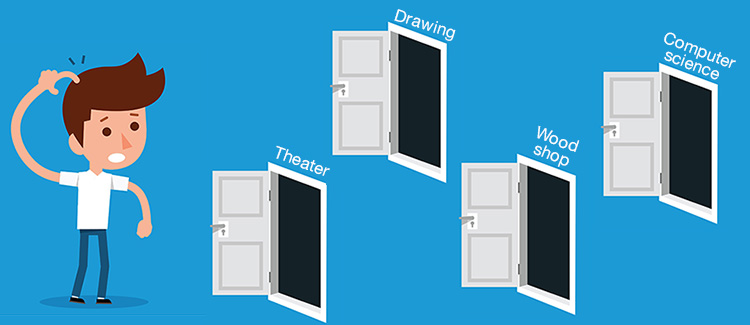 When attending college, it is easy to get swept up in the hard courses that you have to take for your major. However, it is really important to remember that every major has built in hours for electives to take! East Carolina University offers many fun and interesting electives to take, that can be a big relief from some of your more intense classes.
This elective is very fun with dynamic and interesting lectures. As a part of your grade, you get to go watch two plays on campus, which is a great opportunity to see your fellow students talent! You will also get to read and watch plays during class, which is a fun way to learn.
If you are looking to learn a foreign language, but want something useful but diverse, American Sign Language is a great class for you! There are various levels you can take, and clubs that you can join associated with the courses.
With this class you get lots of field trips…and you get to learn how to scuba dive for class credit! At the beginning of the course, students get to scuba dive in the indoor pool at the Student Recreation Center, and as they gain experience trips can be taken to Atlantic Beach and Wilmington. How cool is that?
Yes…there is a class for that. College is hard, so why not spend two mornings a week walking dogs for class credit? Dogs are picked up from the animal shelter and brought to the class location for students to learn fitness tips, help an animal in need, and de-stress.
One awesome resource that ECU has is an on campus bowling alley. An added plus, you can get an easy A and learn some bowling skills. This class is free to students, and you can show off your gained skills on Sunday afternoon when the bowling alley has free play time!
East Carolina University has SO many options for electives you can take to learn something that you are interested in, or to help boost your GPA. Be sure to research what classes are avaliable and how they can contribute to your major!
---
---
Related Articles